One of the first and most important questions that comes up when you start wedding planning is "who's paying?" Traditionally the parents of the bride used to foot the bill, but today many couples are paying their own way!
How are you paying for your wedding? Are your parents generously taking on the tradition of funding the budget? Or are you shaking it up with a more modern payment approach?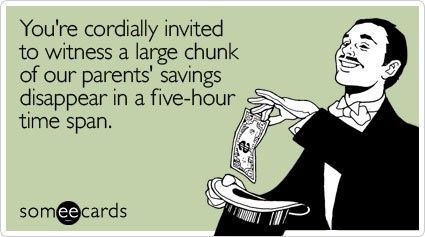 Thanks for weighing in and sharing how modern or traditional your planning has been so far! If you missed any of our questions you can see a list of all of them here: Modern or Traditional? Round two!! If you're on a roll you can also check out Round One from last year!
If you enjoyed these questions, make sure you didn't miss our recent games: Short or Long?, Would You Rather?, and Never, Always, or Sometimes?