Which is your menu style is your favorite?
A) Rectangular menus at each place setting?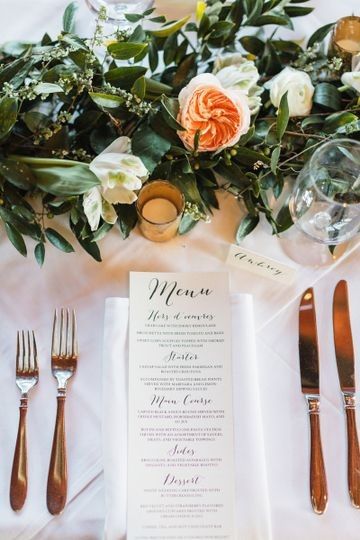 Photo from Waterfall Club in Georgia
B) Circular menus on every charger?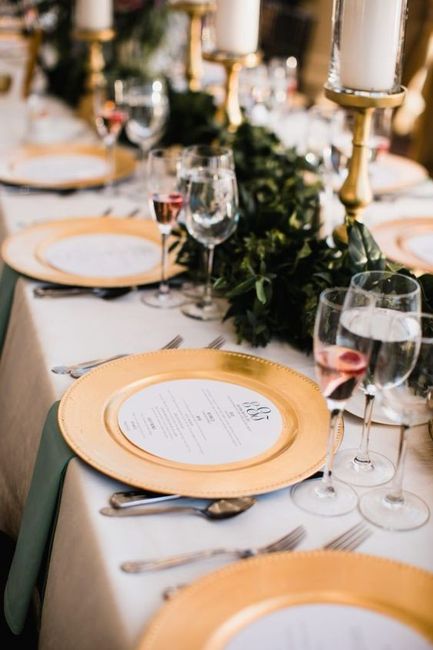 Photo by Love Me Do Photography in Philadelphia, Pennsylvania
C) A menu sign for each table?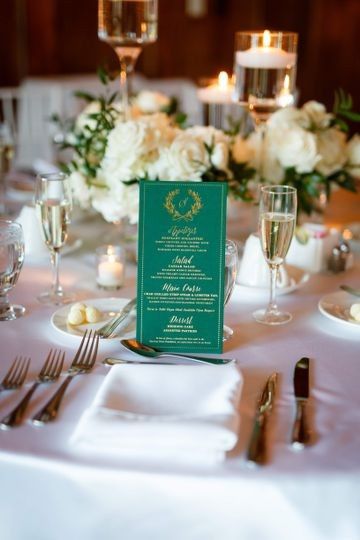 Photo from Little Black Dress Paperie in New Jersey
D) One big sign for everyone?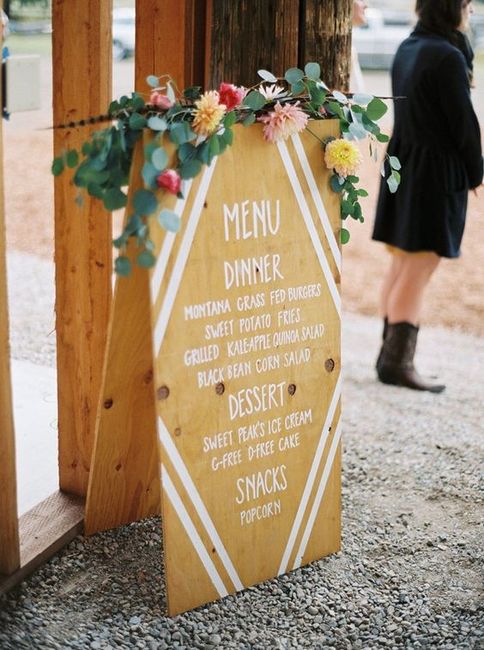 Photo by Jeremiah and Rachel Photography in Montana
Give us another taste of how your reception will go down here: Who's sitting with who?, Sweetheart table or head table?, and What is most important to you about your wedding cake?