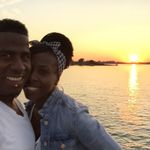 Can i have a piece of chicken at least? 😆
latasha, on July 15, 2019 at 4:05 PM

Posted in Wedding Reception 189
I'd like to hear from some of the people who've already had their wedding day. Everyone keeps telling me "you aren't going to have time to eat". Me and food have a special relationship! The thought of being hungry and not enjoying my food terrifies me 🤣🤣. I am determined to prove them all wrong! Has
...
I'd like to hear from some of the people who've already had their wedding day. Everyone keeps telling me "you aren't going to have time to eat". Me and food have a special relationship! The thought of being hungry and not enjoying my food terrifies me 🤣🤣. I am determined to prove them all wrong! Has anyone been able to actually enjoy their wedding and been able to enjoy the food?
Show all
View Quoted Comment

Glad you were able to eat!

View Quoted Comment

Awesome! So glad it worked out for you. We pay all this money we certainly should be able to enjoy it lol

I don't eat I get a migraine. So I gotta eat. We can eat fast.

View Quoted Comment

I often get migraines if I wait a long time to eat. I feel your pain!!

View Quoted Comment

Then half the time after that you can't eat cause you gonna puke.

View Quoted Comment

You are awesome for doing that!! I know they appreciated it and I love that you did that for them!

Absolutely! Our wedding was pretty unconventional since we had all our photos taken care of before so there was no cocktail hour. The entire thing was the reception; started with brunch and boozy drinks, the ceremony was a couple hours in, and the dance party started instantly.
It was very high on our lists to make sure to ear and my best lady made it her duty to make sure to make me a plate and insist that I eat.
My husband and I tend to be casual at parties and events so usually we are talking to different groups and join up from time to time and it felt very us. We were completely present during our wedding spending time with the people we love.

Traditional weddings are structured in a different way where it is truthfully difficult to eat and you're often pulled into different directions, portraits or events or activities that add up in time. If eating is truly a priority add it into your schedule. My cousin had their wedding at a church that was steps from the hall and they made sure to eat. And refused to get pulled into directions.
Tips: you could have a slideshow up while you eat or have toasts going as you eat. But oftentimes you don't want to be stuffing your face while the photographer captures your response.
For my friend's wedding I literally cut up her food and fed her with a fork holding a napkin to make sure she ate.

I've heard this too.... but I will tell you right now. I will eat. I will not walk around hangry. There will be time for me to eat. I will take my few mins to enjoy my food not just scarf it down either.
My friends actually went into a separate room where it was just them eating together so they wouldn't be interrupted while enjoying their first meal as Mr.& Mrs. the venue actually provided it for them. All she had to do was ask for the room.
she loved that they got to just enjoy each other for a few minutes before going out into the craziness.

GIRL YES! I am so scared of not having time. I think our plan is to have the caterer put together two plates and right after the ceremony eat while we sign our marriage certificate!

View Quoted Comment

Mmmmm hmmm yup! I'll make sure to have my migraine pills nearby.

View Quoted Comment

I am ok with the photographer catching photos of me with food and stuffing my face. That is truly who I am, I'm always eating. I want out photos to reflect us lol

View Quoted Comment

I hear you and vow to make it a priority.

View Quoted Comment

Sounds like a plan!!

Honestly it's up to you...you can make the time to eat and enjoy looking around and seeing what just happened...or you take part in the activities...if that makes sense...on my big day...my husband and I were guided through the activities. We had the time to eat but we were just not hungry at the moment...

We had a sweetheart table and a pretty strict and structured outline so I have to disagree with poor time management lol. We started on time andn everything. There's just so much going on sometimes the emotions get in the way of eating and you don't just don't have a regular appetite. I love to eat! I'm big on food and this was my concern too. The venue even told us to serve ourselves first and we had a nice hot plate but so much going on we barely ate.

Our venue coordinator said that's a lie. She says it is her JOB to make sure the bride and groom eat, and if they don't, it's because they ignored her, deliberately did something else in the time she made for them to eat, and generally didn't listen.




I'm a hypoglycemic, and I *must* eat, or else I pass out. So FH and MOH and our venue coordinator are all going to INSIST I eat. MOH will probably even pack snacks...


We greeted and thanked everyone after the ceremony, managed to get to the end of cocktail hour and sat down and ate when everyone else was eating. There was no way I wasn't eating.

Me and my fiancé love food as well 😂 we are having a ridiculous amount of food at cocktail hour, including someone who will be rolling sushi, so we definitely want to enjoy it! We are taking the majority of our pictures before our ceremony so we will hopefully have the night to enjoy and celebrate with our guests!

View Quoted Comment

I'm glad you had the time to eat. Can't imagine myself not being hungry lol

View Quoted Comment

Yes absolutely Stephanie. I can see not eating being due to numerous reason not only poor time management. Did you guys take food home?
WeddingWire celebrates love
...and so does everyone on our site!
Learn more
Groups
WeddingWire article topics