Post content has been hidden
To unblock this content, please click here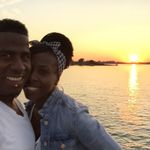 Can i have a piece of chicken at least? 😆
I'd like to hear from some of the people who've already had their wedding day. Everyone keeps telling me "you aren't going to have time to eat". Me and food have a special relationship! The thought of being hungry and not enjoying my food terrifies me 🤣🤣. I am determined to prove them all wrong! Has anyone been able to actually enjoy their wedding and been able to enjoy the food?
Not married yet, but my venue assigns a staff member to us to make sure we eat lol. But I've seen it done a few ways: the couple bringing food with them to visit tables, a bridesmaid cutting in every few minutes to make sure the couple took a couple bites, etc.

I l, the MOH in my friends wedding past year, made sure to put together two HEAPING plates for the bride and groom while they were busy with pictures.

I think not having time to eat is a result of poor time management. Have a strict timeline and make eating a priority.


I think you and I could be best friends lol. But I love food too. Out of everything, I worry more about when I'm going to eat. I even out it on my timeline lol. I hate being hangry. So I also want to know how people did this.

Our venue's event coordinator has already stated that she always sets up food in the bridal suite and takes the bride and groom in there to spend a few minutes alone and eat. As another poster said, time management is key. Schedule in when you will eat!

Yes, we enjoyed our dinner. It helped that we joined cocktail hour so we could visit with the guests. However, if you can't do that then you will need to make sure your venue immediately serves you and you eat quickly so then you can do your table visits while your guests finish eating. It helps to have at least an hour for dinner, but longer is better especially if you're having a buffet. We had a plated dinner that was 1.5 hours (6-7:30).

For us eating dinner was a priority. Which is why we opted to do a first look and greet all our guests during cocktail hour. We stayed seated at our sweetheart table during our entire almost 2 hour dinner.

My husband ate two lunches at our wedding. I'm not kidding. He had both chicken AND steak 😂 he had lunch and was still hungry and then was like "I'm the groom I can have as much food as I want" and asked the waitress for another plate hahaha.

We definitely had time to eat. I also think having a sweetheart table allowed for that! We had several times through the reception where it was just the two of us there and we were able to take a few minutes to just enjoy the food and breathe!

This is my second wedding, so a few pro-tips from my first one:

1) Make sure you have nourishing food while you're getting ready! Plan ahead what you/the bridal party will eat before you get dressed. Try to choose something that's somewhat substantial but won't sit heavy in your gut all day. A fruit plate won't cut it - but a burger and fries is likely a bad option, too.

2) Have someone make you a plate of hors d'oeuvres! You'll likely be busy taking photos during cocktail hour (if you're having one) and won't get to enjoy the little pre-dinner snacks. Have someone set aside a plate for you that you can nibble on (house down in my case) before your grand entrance to the reception.

3) Plan time for dinner. This is different for every couple, but I opted (and will opt again) to NOT go and visit tables during the meal to ensure I actually had time to eat. If you prioritize food, you'll get food.

4) Eat cake! I was first in line for a slice of my cake once we did the ceremonial cut and the caterer dished up slices.

5) Have a plan for the end of the night. If all of the above fails or you just burn off all that you've eaten, have a plan to get late-night food. If you have something at the venue - great! If not, consider having something waiting for you in your hotel room or home, even if it's just snacks, so you don't go to bed hungry.

Hope this helps!

At my friends wedding the caterers put out a plate for her. She had every chance to eat she just chose not to bc she couldn't sit still.

View Quoted Comment

That would be me. I would lug around a plate of food to each table haha. I want photos to capture who we are so that would be perfect 🤣🤣. I've told my sister and one of my BMs that they need to get food to me.

View Quoted Comment

You are a good friend!! We all need someone like you 😂. So considerate! I'm sure they appreciated that.

View Quoted Comment

Hmm maybe.

View Quoted Comment

Haha oooo yes! We would get along just fine!

View Quoted Comment

That's what I told my girls. One is in charge of food, one is in charge of cake, and one is in charge of wine lol.

View Quoted Comment

I'd like to spend time with my guest during cocktail hour (mostly to eat the food as well 🤣). We don't want a lot of posed pictures so I will be very strict with the photographer and not having my time monopolized by that. I've been to some weddings where the bride and groom were missing in action the whole night due to taking pictures.

View Quoted Comment

Yes! I'd also like to join my guest at the cocktail hour (I love cocktail hour food haha). I believe our dinner will also be 1.5 hours and we are having it served family style.

View Quoted Comment

Love it and I'm glad you made that a priority!

View Quoted Comment

Hahaha I think your husband and I could be friends. Of course it's his event he should be able to eat as much as he wants. 😂😂 that was too funny!!

Our wedding is this Saturday, so I can't speak from experience. All I know is during pictures our caterer brings us a plate of appetizers, then while guests are released to the buffet our dinner will already be at our table so we can eat quickly before walking around to guests.
WeddingWire celebrates love
...and so does everyone on our site!
Learn more
Groups
WeddingWire article topics