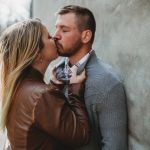 Krystin
I finally get to marry by best friend of 7 years. Here's to a wonderful future together!
Happily married 🎉
October 5, 2019

i Didn't rsvp But i Showed Up Anyways
Krystin
, on September 4, 2019 at 3:51 PM
How have you planned to accommodate guests that did not respond to the RSVP but still show up? I have reached out to several people who I have not heard from and never received a reply back. We are...