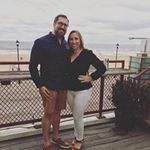 Just Said Yes
September 2019
Wedding planning stress
Hey all! We are 3 months out from our wedding and I would be remiss if I didn't say I am beyond stressed and not finding this process enjoyable, in the least. I've basically been planning the whole wedding on my own, no help from my mom, mother in law has helped a little but mostly people are stressing me out more. I've received some assistance/advice from friends, fiancé consults and has helped with some things but the burden is on me while having an already stressful full time job and long commute. I feel like my fiancé and I are in a slump due to all the stress this has put on me and I can't shake it. Any advice on how you got through this and reconnected with your fiancé? I'm looking forward to the day and just want to fast forward but I know that is not an option. How did you get through this?
Latest activity by Rachel, on June 7, 2019 at 6:46 PM
I took the liberty of booking us a couples massage a few weeks before our wedding so we could relax and unwind and have a break together from the planning.
Also don't forget to take breaks for your own sanity. There was a period of time I didn't do any wedding related thing so I could just focus on other things in my life

What helps me deal with the stress is telling myself that this will be just one day, and the primary thing that matters is the marriage, not the wedding. If things go wrong at my reception, or the reception can't happen for whatever reason, I know that it's all gonna be fine. I'll still get to marry my FH ☺️ This thought helps me relax and not stress as much.

've also heard that taking a break from planning is super beneficial; maybe you could give yourself three days (or more!) to not think about the wedding and then unwind. Maybe you and your fiancé could use those days to really connect: make dinner together, go on a long drive through the country, play games together or with a group of friends, or just sit on your couch and eat donuts and popcorn while enjoying each other's presence.

I'm four months out and have been feeling the stress as well! One way that helped me feel everything was to get super organized - I downloaded the app To Doist on my laptop and phone and put down all the to-do's, deadlines, assigned tasks to my FH (he downloaded the app as well), and have added to it as things pop up. It helped everything to feel so much more manageable, which calmed me down a little.

Love the idea of setting aside date nights where you don't talk about the wedding at all and reconnect! It's easy to get wedding burnout.

Hang in there!

View Quoted Comment

Gabrielle makes a good point! We've all got one goal here. That's what's important! Try to take a break and not focus on the little things. These forums can be great but also cause stress! I know I see people working on detailed timelines down to the minute over a year out. I'm getting married next week and I will never have a timeline that detailed. To each their own. Find what actually matters to you in this process and focus on that.

I think we all go through this. Especially if you have a longer engagement. I'm down to 15 days and for awhile I just had to walk away and live my life for me. We put it to the side and went places, did things, etc. Give your brain a little break because even with help it is a lot. Gone are the days of a simple church wedding with refreshments in the basement...You're almost there! You can do this. The most important thing is to remember you are marrying the person of your dreams who is your best friend. Nothing else matters if you succeed in loving each other.


I would just try and take a day or even a weekend where all wedding talk/planning is just put on hold and you guys do something fun together that isn't wedding related. Just take a little break to enjoy some QT with each other.

I stopped planning for a while. My wedding is in 5 weeks, so the planning is ramped up again but because I took a break, it's much more enjoyable.

For the stress, I've been taking yoga and that's been helping.

Hello 😊. I take breaks in between planning wedding and anything wedding related. I feel better when I do i can refocus again. It's time consuming on top of everyday stressed

If you can take a day and put things into groups things that need to be done now and can be done later ...and just do as much as possible in one day that your comfortable with and ask your matron of honor for help thats what shes there for ! My fiance knows to get this all done it is going to take time away from us and it has but in the end once were married it will be well worth it. Take time before bed to pamper yourself have a glass of wine while doing things for the wedding to ease your mind a little ... i have 2 and half months till my day and im almost done with everything even paying things off ...were paying for everything ourselves and im doing it all myself so i started as soon as he told me start planning and we set a date so that i wasnt like you doing thijgs last min and rushing .. but since you are just ask for help from your girls and mom etc my mom's passed away so deff enjoy having the help bc not everyone has it.. best of luck and try to relax and spend time with him when you can it will all be worth it ..

We walk shelter dogs once a month.

Brooke you have to remind yourself the wedding is only 1 day. The marriage is forever. I agree take a day off from wedding planning. Go to the SPA , have a nice dinner with you FH, and maybe have a nice long conversation reminding each other how much you love one another.

It's OK to take a break.

I'm a planner so I do thinks way in advance. I didn't have the situation with husband but I did have moments of stress that I just didn't want to deal with it. I would take a break sometimes even a week off planning. Read a new book, go out to dinner, take a little trip to the beach, picnic. Anything that works for you and your mental health. Something that helped staying organize and therefore stress free was being organize. I created goals as of today I'm working on this and I need to have this accomplished by 2 days. Stay focus one task at a time so it doesn't feel like too much. And ask for help for your mom. Often time we think people don't want to help and they just don't want to bother us. Is as simple as asking, if she says no at least you asked.

Take a break! There is no point of getting married if the two of you cannot stand each other once the planning is done. Go away for a weekend and have zero wedding talk. Remember why you are together and getting married. Your end goal is a long, happy, healthy marriage, not a wedding that will last a few hours. Don't sweat the small stuff that no one will remember later, including you. Turn your phones off and be in the moment. Good luck!

I hear you! I planned my entire wedding by myself in 11 weeks for 55 people and it was a destination wedding so I couldn't be there or close by. Wow was I stressed, but I made sure to take time for myself and time with my FH. I got massages and facials, we went out at least one night a week and didn't talk about the wedding and I gave myself permission to take a few days off here and there and NOT think about it. It was hard, but remember it's only one day and something likely will go wrong so just let things fall into place and enjoy your FH. Good luck.

I've been feeling this way for the last 2 months and we still have 4 months to go. I had a panic attack the other night and had to see my PCP for some chill pills! It's bad. I want to cry all the time. I wish I could offer up more support- but I'm riding the waves with you girl... just trying to stay above water at this point! Keep your head up.. from what I hear, it gets better.

A day off from wedding planning? Girl I took a MONTH off from planning!! I'm two and a half months out from mine, and about a month or two ago I decided to just stop thinking about it for as long as I felt need be. It did absolute wonders. At first it was weird because I went from full planning mode to completely relaxing, and while it might sound daunting to do that it is doable. Obviously there were small things here and there that needed to be taken care of, but for the most part I gave myself a breather and told myself to worry about "xyz" in a week or two, or in my case a month lol. I feel so much better and I'm ready to dive back into the final details for the wedding day! Taking some time away from it will definitely help you find time to do enjoyable things with your partner and not be constantly thinking about wedding details. As everyone else has said, although it is a special day, it is only one day. The aftermath is what's really going to matter. Best of luck, sending love!

You got this girl! You have 3 months and your wedding will be AMAZING. However, don't allow the wedding the rule you. Take a much needed break from planning and enjoy some time with your FH. Do whatever the two of you enjoy together and just breathe, don't talk about the wedding or anything associated with it, (once you're married it won't be an option to talk about the wedding) just enjoy your time. I know it is difficult to remember because wedding planning is overwhelming, but the truth is all the planning/stress/details aren't going to be remembered by guests... what will be is that you and your FH said "I Do".
WeddingWire celebrates love
...and so does everyone on our site!
Learn more
Groups
WeddingWire article topics