I started a discussion
967 days ago
1 pt
Song Ideas
Any song suggestions for Step Father and Daughter Dance? I'm dancing with my Dad too, but my Step dad and I are much closer. He's literally my best friend. I am just having a hard time picking the perfect song without hurting feelings (I know I...

I earned a badge!
1025 days ago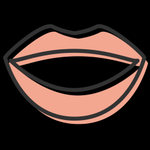 Conversation Starter
You, my friend, have the gift of the gab. You've gotten our members chatting by already creating 10 discussions! Thanks for being an amazing conversation starter and getting us mingling.

I started a discussion
1108 days ago
1 pt

I started a discussion
1123 days ago
1 pt
Flower Suggestions
Where did you get your flowers? We are not getting help paying for the wedding, so we are trying to keep it as affordable as possible. I thought about ordering flowers in bulk and putting it together myself instead of a florist. I just don't know...

I started a discussion
1123 days ago
1 pt
Flower Girl Alternatives??
Um, so, the vendor we have chosen apparently would prefer for us to not have our flower girls (we have 3!) toss flowers...Any Alternative Ideas, so they can continue to walk down the aisle?? Thank you!

I started a discussion
1160 days ago
1 pt
Am i being a Bridezilla...?
I am really struggling. Short Backstory: When we got engaged, my best friends world fell apart. She got a divorce, then my sister went through a relationship crisis and is now living in my home. I have catered to them and have not made my wedding a...
View more