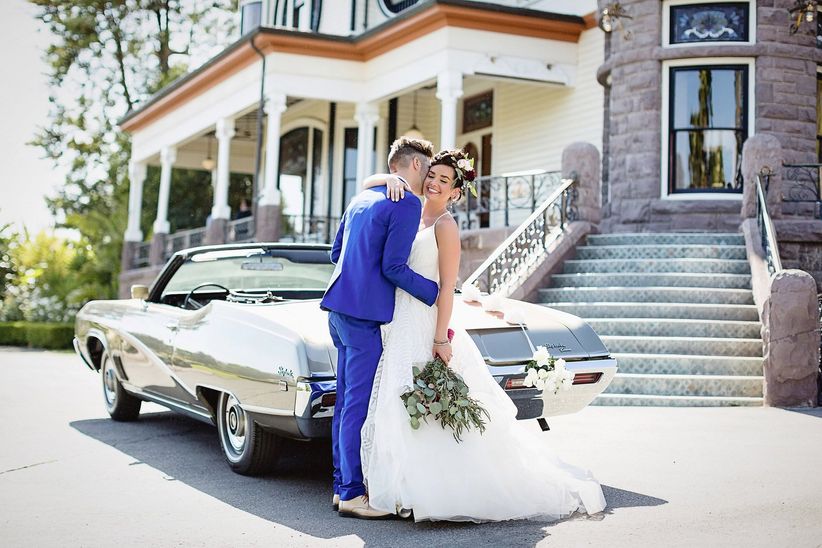 Photo: William Innes Photography
From the moment you say "Yes!" you'll probably start receiving lots of wedding advice from well-meaning family members and friends. You'll probably hear some valuable words of wisdom, but you may also hear some not-so-great advice.


We asked our friends in the WeddingWire Forums to share the worst piece of advice they've received.
"From my MIL: 'It's okay to invite extra people, most of them won't come.' We invited 200 people when our maximum was 120. I was praying for people to RSVP no, and we barely made it under the max." —Kassy, recently married
"From someone at least once a week: 'Don't bother spending the money on a wedding, its a waste to spend so much on one night. Save it and buy a house.'"—Maltese, married on June 6, 2015
"A distant, older relative to me at my bridal shower about wedding invitations: 'Send the ones to out of state people a week before the wedding so they have time to figure out plans, and send the local ones out three days before.' I would have loved to see myself trying to keep a smile on my face."—Pancakes, married on October 3, 2015
"'Why are you working on invitations already? They only need to be sent out a few weeks before the wedding.'—my lovely sister." —Rebecca, getting married on November 21, 2015
"'It's your day! Whatever you want, don't worry about anyone else!' These are my closest friends and family, of course I'm going to worry about them! I tried to help out my bridesmaids by paying for their accommodations, and part of their dresses, hair and makeup. I wanted to make sure everyone was having fun, and not working on my wedding day so I made sure to hire professional vendors rather than asking friends and family to help, even though it would have saved some money." —e=mc2 (Emily), married on May 30, 2015
"My future brother-in-law said not to bother getting my wedding band sized down to fit because I would just have to get it sized up one day! Needless to say I was COMPLETELY MORTIFIED!"—Married MyTrue Love, married on May 12, 2012
"From my aunt (who wanted to throw an engagement party even though she isn't invited to our immediate family only wedding. Super sweet but...): 'You can have an engagement party with people who aren't invited to the wedding! How else are you going to get gifts? Don't you want gifts?'"—Kiwi Kawaii, getting married on August 14, 2016
"'Let's get married on December 12 but get the pastor to sign the marriage license after the first of the year. That way we avoid tax penalties.' Sorry, FH, I don't think our Pastor, a man of God, is going to willingly falsify a legal document just to save you a few thousand dollars. Good try though!" —OriginalKD, getting married on December 12, 2015
"'Just do it in your backyard, it costs much less'—not when you add up chairs, linens, tents and cooling fans because it'll be 90 degrees in September in Texas." —Caitlin, married on September 26, 2015
"'Hire a student to be your photographer or DJ! It will be so much cheaper.' Yes, and then our photos and party will suck." —Jacqui722, getting married on May 22, 2016