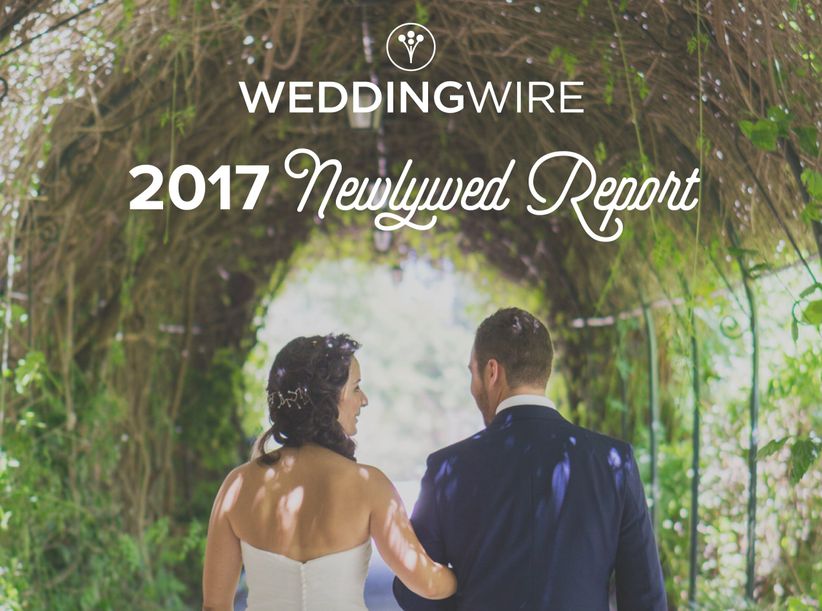 Your wedding is going to be incredible no matter what—but there may be a few bumps in the road along the way. In WeddingWire's brand-new 2017 Newlywed Report, we asked real couples to give us the inside scoop on their wedding planning experiences—including the most stressful parts. Here's a rundown of the top five responses:
Determining budget and guest size
The first two steps of wedding planning are often the most difficult. Deciding on a budget can involve some awkward conversations ("Mom, Dad…can you help us pay for the wedding?") and creating the
guest list
can cause some hurt feelings (sorry, second cousin Fred!). Though the average cost of a wedding is around $28,000 and the average guest count for a wedding is 124, this may vary widely depending on your wedding style and location. Remember (and you're going to hear this a lot), your wedding is your day, and you should be comfortable both with how much you're spending, and who you're inviting—so you do you!
Making decisions
We'll admit, there is a lot of wedding inspiration out there—and it can be difficult to narrow it all down. Our advice: Pick a wedding style and color palette and stick with it. Don't let yourself veer too off-course, and, if possible, hire a wedding planner to help keep things cohesive.
Keeping track of expenses
Fact is, you're probably going to be spending money left and right during this whole wedding planning process and it can be difficult (or practically impossible) to keep track of all the money that seems to be flying out of your wallet. Use an
online budget tool
to help stay organized.
Knowing you're on the right track with planning
If you've never planned a wedding before, it can be hard to know that you're doing things "right." Remember there is no "right" way to plan a wedding—but following a
wedding checklist
can ensure you're getting everything done.
Finding vendors
Your wedding vendors are the people who will bring your wedding vision to life—so it's important to pick people you genuinely like and trust. And when it comes to finding your vendor team, there's no better way to start than by reading
vendor reviews
—you'll be able to read about other couples' experiences to find wedding pros that will help create the wedding of your dreams.
The
2017 Newlywed Report
includes lots of other fun trends and facts, including the most popular dates to get married (you might be surprised!), the most expensive cities to get married, the average cost of an engagement ring, and more!