9 Signs a Wedding Venue is "The One"
How do you know if it's time to take the plunge on a wedding venue? Look for these nine signs help you decide when to give it the green light.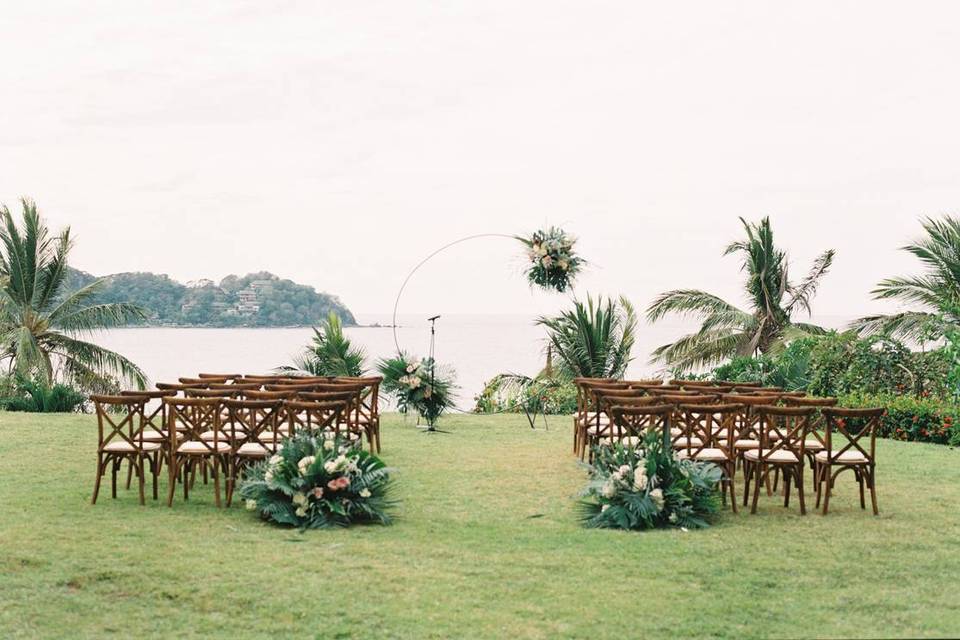 You know the feeling: your heart starts to flutter, your palms get a bit sweaty, you look like a living version of the "heart-eyes" emoji. You're in love…with a wedding venue. Okay, so finding the wedding venue of your dreams may or may not feel exactly the same as when you fell for your future spouse, but it's pretty darn close. If you already have a wedding venue in mind—or if you're just starting your venue search and want to be prepared—we've made a list of the telltale signs that will help you know it's "the one" for sure.
Your wedding venue is going to be the site of one of the biggest celebrations of your life, so look for these signs that a venue is the right one for you.
Location, location, location
First, think about where you want to get married—in terms of a city and state, not a specific venue. There are advantages to getting married in your hometown or the city or town where you live currently, but you might also want to be more adventurous and marry at a favorite vacation destination or even a far-flung locale. Discuss your options with your future spouse and your families to find a wedding location that works best for everyone.
It's an amazing spot for photos
From a particular venue's website to their WeddingWire Storefront, you're sure to find lots of photos of each venue you're considering. Look at images of other weddings that took place at a particular venue—do you want to be the couples in the photos? Do the portrait backdrops make you swoon? Can you picture having your first dance in the reception space? If the answers are all yeses, then this is a venue you should definitely consider!
The reviews check out
One of first steps of venue hunting is reading reviews of venues in your wedding location. Reading about other couples' experiences can give you a real-life picture of a particular venue. Narrow the list down to two or three venues and make plans to do in-person site visits—a surefire way to find "the one."
It makes sense for your style
The venue you choose will be the most important indicator of what your wedding style will be. If you're envisioning a super-formal affair, think ballrooms and grand event spaces. If you're hoping for a more casual event, beaches or barns are more your style.
It fits in your budget
Your budget should be set before you start looking at venues—if not, get on that! You'll want to do your research in advance and make sure that you can afford the venues you're considering. You don't want to fall completely in love with a venue that isn't within range.
It was love at first sight
It may not have been love at first sight with your future spouse, but it's entirely possible that you may have an instant reaction to a particular venue. While you should still do your research and make sure it's a fit in terms of budget and capacity, a positive feeling can be a good indicator that a venue is "the one." If you're already imagining which flowers would look right in the ceremony space or how you'd decorate the entryway, it's a good sign.
The guest capacity works
While you don't have to have an exact guest count just yet, you should still have an estimate in mind before visiting venues. If you're questioning your ability to come in under capacity, it's probably a sign you should move on to another venue.
The team is awesome
Finding the venue of your dreams is one thing, but it's almost more important to make sure that the people working behind the scenes are easy to work with. You will be spending a lot of time with the on-site venue coordinators, so make sure they are actually people you trust and genuinely get along with.
…And oh yeah, it's available
You may have a target wedding date in mind—if so, the ultimate sign that a venue is "the one" is if it's available at that time. Or, if you're more flexible, you may prefer to do things the other way—fall in love with a venue first, then pick a date based on when it's available (a riskier move).