A Santa Barbara Bachelorette Party Itinerary
Wine, sun, sea, and your best girlfriends—what could be better? Check out this Santa Barbara bachelorette party guide to start planning your big bash!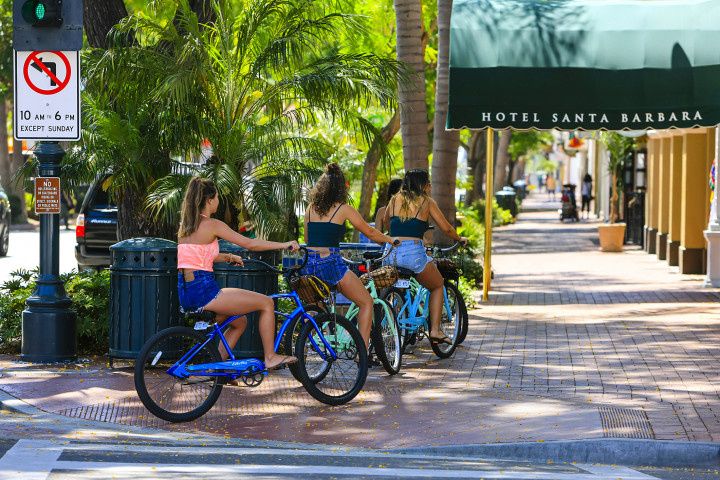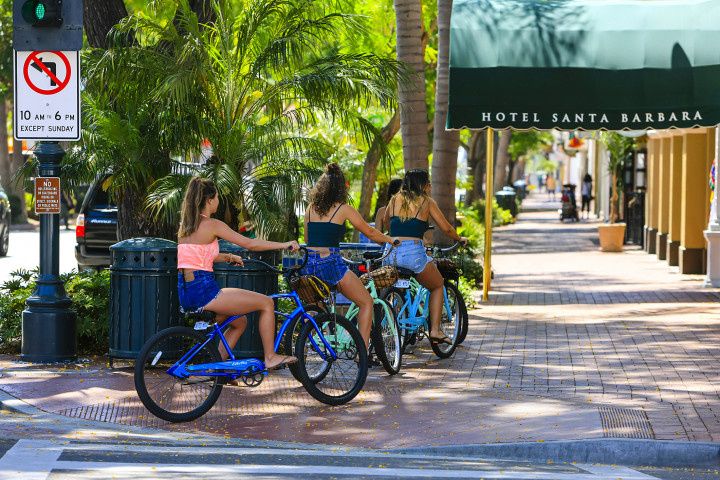 Napa Valley parties are a dime a dozen, but there is more than one wine country territory on offer in California. We're talking a Santa Barbara bachelorette party, where California sun and sea, and a whole lot of wine, mean a girls' weekend full of fun and relaxation.
Here's everything you need to know about planning a Santa Barbara bachelorette party.
What to Do
First things first, you came on this Santa Barbara bachelorette party to drink some wine. And there are lots of ways to do this. First, is of course, a winery tour. Book through vendors like Silk Road or Santa Barbara Classic Wine Tours, who will shuttle you to six nearby vineyards, where you can taste to your heart's delight—and have a nice outdoor lunch to line your stomach.
If you want to enjoy your vino while staying downtown, find your way to The Funk Zone. In this series of warehouses and buildings you'll find vintage shops, art pieces, graffiti murals, and take part in the Urban Wine Trail, a self-guided stretch across two districts with more than 25 local wine tasting opportunities.
Having had your fill of wine, the next stop on a Santa Barbara bachelorette party is finding a way to enjoy the sand and sun. Head to East Beach, where you can bask in the sun, dip your feet in the Pacific, and rent a bike to cruise Cabrillo Boulevard. For another way to enjoy the ocean, charter a boat with Santa Barbara Sailing. A sunset cruise is always a good idea, and depending on what time of year you come, you might also get to spot some whales. (Paddle boarding is also on offer here.)
If you're looking to sweat a little during your Santa Barbara bachelorette party, book a private yoga class for you and the girls in a salt cave. Salt offers custom classes in a Himalayan salt cave—the perfect atmosphere to relax body and mind, just what your bride needs with all the wedding planning stress!
For a little less relaxing and a bit more moving, learn burlesque from the pros at La Boheme. You'll love the costumes and the dance moves—and feel a little flirty strutting your stuff!
After all this activity, a little R&R is in order, and there is more than one way to find it on your Santa Barbara bachelorette party. The easiest, if you're staying downtown, is a spa day at Floating Luxury Spa. Rent out the entire place and give yourselves a treat with a massage or facial—or how about both?
Where to Eat
There are plenty of delicious joints to check out on your Santa Barbara bachelorette party. Start your day with a rooftop brunch at Finch & Fork. Bloody Mary's and guava margaritas here pair well with the signature huevos rancheros or roasted pork belly benedict.
For a Santa Barbara bachelorette party lunch, stop at Lucky Penny for wood-fire pizzas, a caffeine boost from their craft coffee, and a dynamite photo opportunity set against their penny-tiled walled. It's a golden girls' pic opportunity, literally.
The perfect girls' night dinner on your Santa Barbara bachelorette party can be had at The Lark, which specializes in shared plates inspired by local, seasonal ingredients. The urban space here combines vintage charm with a casual vibe, that will make enjoying dishes of pimento cheese toast, house-made agnolotti pasta, and Scottish ocean trout that much more enjoyable. Don't forget to try one of their craft cocktails, like the Ojai Meadows, made with chamomile-infused vodka, tangerine, nasturtium flower, and egg white.
For a more casual dinner with some Cali-Mexi flare, head to Casa Blanca. Here, more than 120 varieties of tequila (that means unlimited margaritas) are paired with traditional dishes like chile rellenos, ceviche tostados, and Baja tacos.
Where to Stay
What's a Santa Barbara bachelorette party without a quintessential view of the water? Stay at the Harbor View Inn for such a sight, as well as a great location near the shops and restaurants on State Street. The inn also has a great outdoor space, with a poolside restaurant and bar you will surely find a way to enjoy.
The Hilton Santa Barbara Beachfront Resort also has spectacular views, and a ton of amenities worth your stay, from a large pool, beachside walkways, and an in-hotel spa. The Kimpton Canary is a more luxury option, with a rooftop pool topping of its Spanish-style abode. Finch and Fork is also in this hotel—brunch without getting out of your PJs.
And if you're a large party, be sure to check out rental spots on Airbnb or Flipkey. There are plenty of McMansions to stay at in Santa Barbara that will surely be a fit for your group.