Phone vs. Computer: Best Devices to Use for Wedding Planning
You can now use your phone & computer to handle wedding-related tasks, whether you're at your desk or on-the-go, rather than writing things down in binders & notebooks.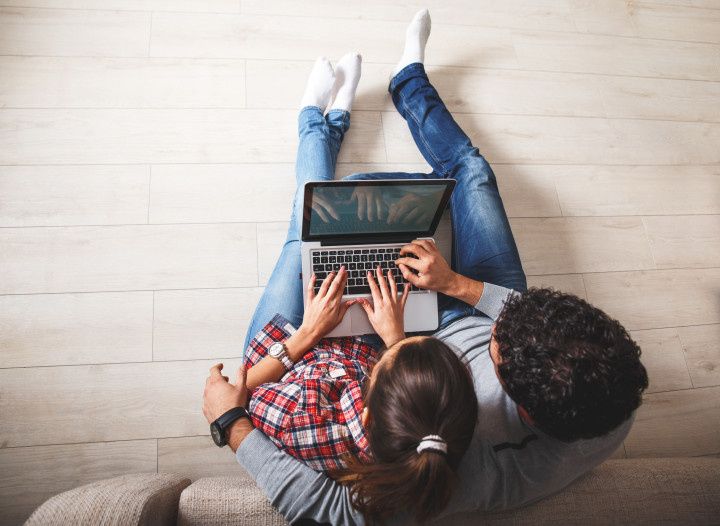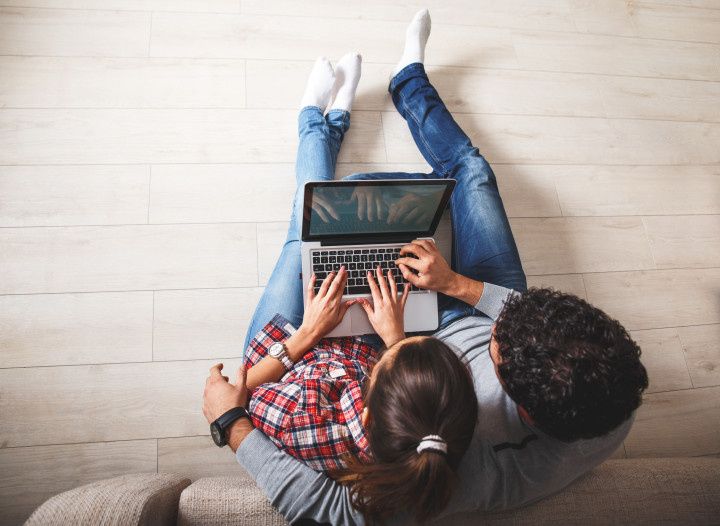 We get it—you're busy. Between work, errands, family, friends, and trying to have a few minutes to relax, there's barely any time to plan your wedding as it is. That's why technology is such a beautiful thing. You can now use your phone and your computer to handle wedding-related tasks, whether you're at your desk or on-the-go, rather than writing things down in binders and notebooks. According to the WeddingWire 2015 Newlywed Report, 80% of wedding planning time is spent online, with 50 percent of that on desktop computers and 30% on mobile devices.


Here are our suggestions for which device to use to plan different aspects of your big day.

The task: Find and contact wedding vendors
Use: Your phone
Be productive while standing in line at the bank or while on the bus on the way to work by doing some wedding vendor research on the WeddingWire app. Read vendor reviews, save your favorites, and even contact wedding pros by email or phone easily. Such a time saver!

The task: Update your guest list
Use: Your computer
Writing out your guest list longhand can take forever—plus, it can get messy and is difficult to share with others without making copies. Plus, if you happen to lose your paper guest list and don't have copies, you're in a bit of a bind. Using an online guest list tool allows you to easily collect your guests' mailing addresses, track RSVP status, meal selection, and gifts, and more.

The task: Monitor your checklist
Use: Your phone
An online checklist is a must for wedding planning nowadays—you can easily review the tasks you need to complete, and check them off as you go. The WeddingWire app gives you access to your wedding checklist, so you can check off tasks as you complete them—even if you're not sitting at your desk. Just mailed off your invitations? Check. Just attended a fitting? Check. You'll get that amazing sense of accomplishment no matter where you are!

The task: Keep track of your budget
Use: Your computer
Creating your wedding budget can be complicated, but using an online budget tool can make things more streamlined and easier. An online budget tool will help you divide up your budget, track spending, and set up payment schedules. And, best of all, it will do much of the math for you!

The task: Find wedding inspiration
Use: Your phone and computer
You can find wedding inspiration all over—from real weddings to Pinterest, Instagram, and more. Whether on your computer during lunch break or playing on your phone while watching TV in the evening, browsing for wedding inspiration is one of the most fun parts of wedding planning—but beware, it can be addicting!