Are You Ready to Get Engaged While Still in College?
Many college sweethearts end up getting married, and some do get engaged while still in college. Here's how to decide if mixing studies and wedding planning is the right move for you.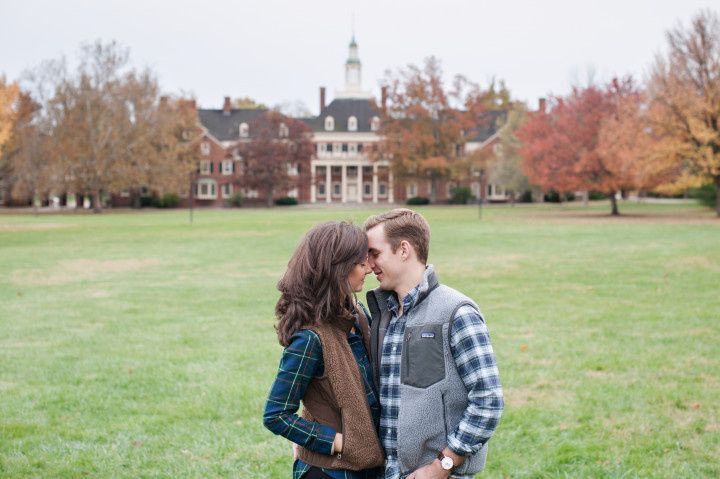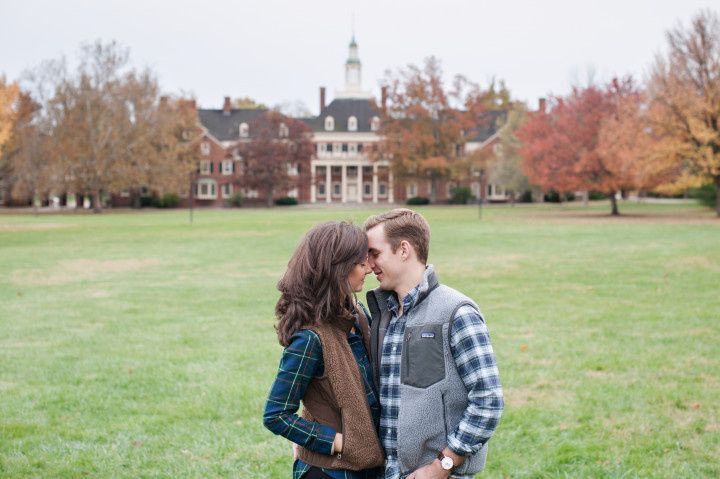 If you're in a serious relationship during your college years, you might be wondering whether or not it's forever. After all, you're old enough to vote, to get a permanent tattoo and to enlist in the army, who's to say you're not old enough to get engaged? Well, according to experts, getting engaged while in college is not that simple. "Whether or not you're ready to get engaged depends on your maturity, how much you know yourself and what you need in a partner, and your previous experiences," says Terri Orbuch, Ph.D., professor at Oakland University and author of 5 Simple Steps to Take Your Marriage from Good to Great. "Also, how long have you known the person you're getting engaged to (or considering getting engaged) is an important factor."
While age is certainly not the deciding factor in determining whether or not getting engaged in college is a good idea, it does matter, according to Dr. Orbuch. In general, she believes that most young adults (under the age of 22) have not had the experiences to really know themselves and therefore make the best decision about getting engaged and married. However, she points out that this absolutely varies by person. "Age plays a role, but for many, it isn't age but situation, maturity, knowing themselves and previous experiences that really matter," she adds.
If you think your significant other might be the one and believe that getting engaged while in college is the right move for you, here are some questions to ask yourself to help you decide.
Can I live with my partner exactly "as he is" without trying to change him or her?"
"Most people who have a reasonable amount of flexibility can adjust to things that make you feel uncomfortable and vice versa, as we'd expect in any healthy relationship," explains Fran Walfish, Psy.D., Beverly Hills family and relationship psychotherapist and author of The Self-Aware Parent. "However, basic temperament, personality, and character does not change." For this reason, she recommends making sure that you truly want your partner as he or she presents him or herself in the beginning.
Do I know my values and underlying attitudes?
It's similarity in underlying attitudes and values between two partners that keeps relationships together, according to Dr. Orbuch. "In other to know whether or not yours work together, you have to know your values, what you stand for and what's important to you so that you can then select a partner who is similar to those values."
Do my partner and I effectively handle stress and conflict together?
This is where the maturity factor really plays an important role in determining if getting engaged while in college is right for you. "Knowing how to handle stress and disagreements with your partner well (as a team—together), is an important factor in predicting who stays together over time," says Dr. Orbuch. "It is important to learn how to handle stress and conflict together well in your relationship and how to deal with it in a positive and constructive way together."
Do you have a clear understanding about where my partner and I stand with desire to have children?
You're not probably not thinking about when to have children while you're still in college (or maybe you are!), but it's important to think ahead when you're considering getting engaged while in college. "You need to be crystal clear about where your partner stands on this critical issue, and more importantly, where you are," says Dr. Walfish. "Don't settle on something so life-impacting as this—be sure you're on the same page as far as timing and number of children."