Photo: Fabio & Adri Photography
Way back in 1978, years before National Coming Out Day was even an idea, gay rights activist Harvey Milk said, "Gay brothers and sisters, you must come out. Come out to your parents...Come out to your relatives. Come out to your friends…Come out to your neighbors...For your sake. For their sake."

NCOD was conceived a decade later on the anniversary of the National March on Washington for Lesbian and Gay Rights to encourage LGBTQ (lesbian, gay, bisexual, transgender and queer) people to share their identities with their families and friends (aka "coming out of the closet"), even when the conversations were hard. More recently, this national day of coming out is also adopted by allies who want to show support for their family, friends, coworkers and community members who may be struggling to come out or have recently come out.

Lots of celebrities have also spoken out about the importance of coming out to rally for the LGBTQ community, including out stars like Anderson Cooper, Frank Ocean, Brittney Griner and Ricky Martin.

To mark National Coming Out Day 2017, we asked three real LGBTQ newlywed couples to share their inspiring coming out stories.


Watch this beautiful Coming Out Day video!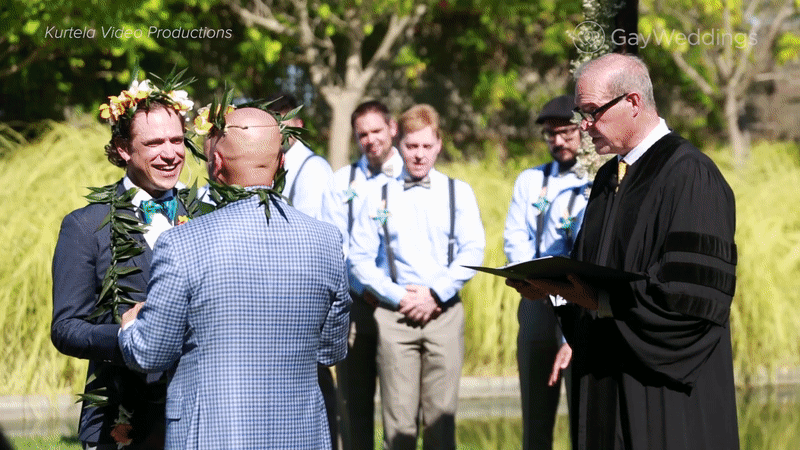 January & Danni
"I first came out when I was 21 years old to my best friends in San Francisco," said January, who
married his husband Danni
in Sonoma, California. "I'm blessed and grateful to have such an amazing core group of family and friends who are supportive and love Danni and I unconditionally.
"I will always remember coming out to my Mom and her saying to me 'You are God's gift to me and disowning you, simply because of your sexual orientation, would be a sin.'"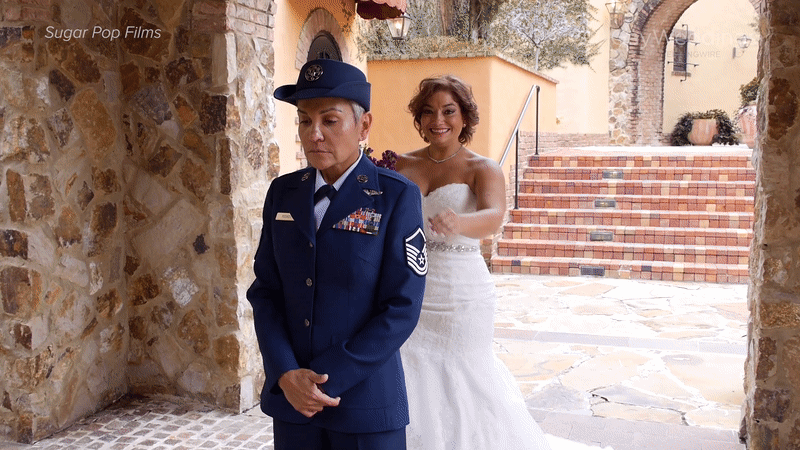 Doris & Eunice
"I came out to most of my family and friends when I entered active duty in the Air Force back in 1983," said Doris, who
married Eunice in Orlando
.
"It was extremely difficult because I feared being rejected and disowned. Much to my surprise, they accepted me with more love and understanding than I ever dreamed of."
"I came out in 1999," said Eunice. "My family is extremely religious and are ministers of the faith. It was a very difficult time; I was pretty much disowned, but regardless I continue to love my siblings and family members without condition."
Richard & Michael
"I started telling my friends before I told my family," said Richard, who
married Michael in Providence
. "I will never forget when I told my parents, it was one of the most difficult things I've ever done. It wasn't until I was finished talking that my dad looked at me and said, 'I don't understand this, but I understand you. You are my son and there is nothing that could make me stop talking to or love you.'"
"It wasn't until around Thanksgiving, 2010 that I finally felt comfortable enough to come out to my mother," said Michael. "After I told my mother, over the following months, I slowly told my siblings and finally my father, who I was most concerned with telling. My coming-out to him was an absolute non-issue. He was completely understanding and accepting."