10 Boho-Chic Wedding Dresses You've Got to See
If your personal style is the perfect mix of hippie and chic, you'll definitely want to consider a Boho-Chic style for your wedding dress.
Sponsored by

Boho-chic is one of the most on-trend wedding styles right now—but what does it really mean? Whereas boho refers to bohemian, an uber-relaxed, hippie-inspired style, the chic aspect takes things in a bit more of a sophisticated direction. The new Avery Collection by Maggie Sottero features a range of gowns that perfectly fall into that boho-chic aesthetic—relaxed yet stylish.
Here are a few of our favorite looks from the collection, highlighting their boho-chic qualities.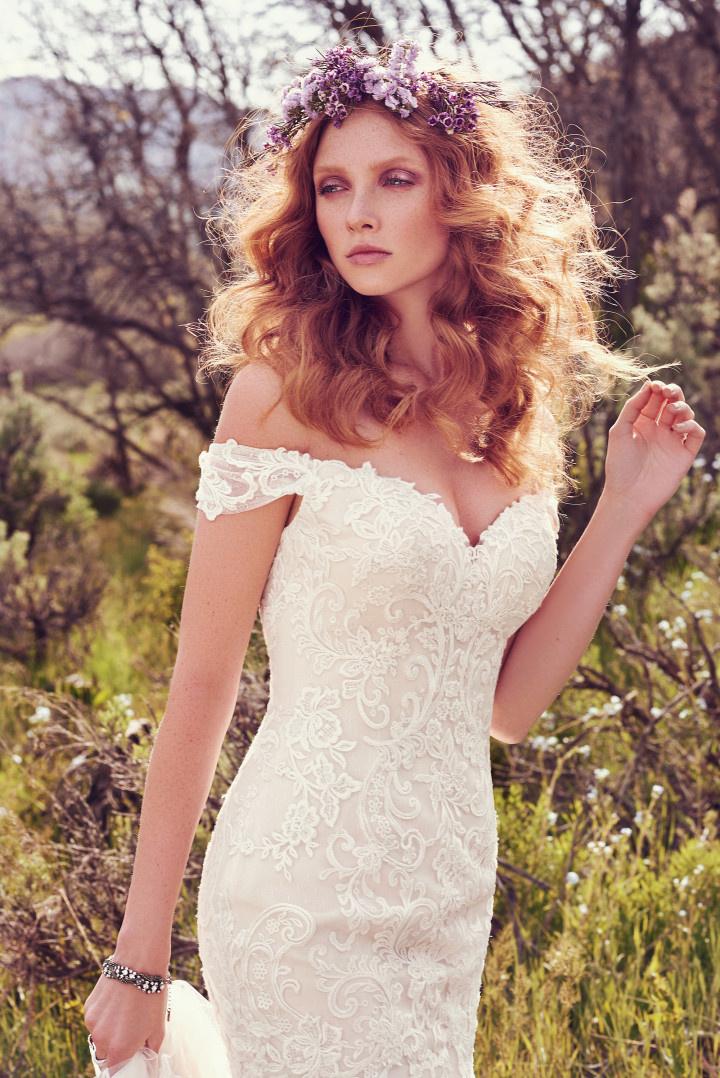 The off-the-shoulder neckline
This sexy-but-sweet neckline has made a major comeback in recent years—and for good reason. It has an effortless yet feminine vibe that fits into the boho-chic aesthetic beautifully.

Afton gown by Maggie Sottero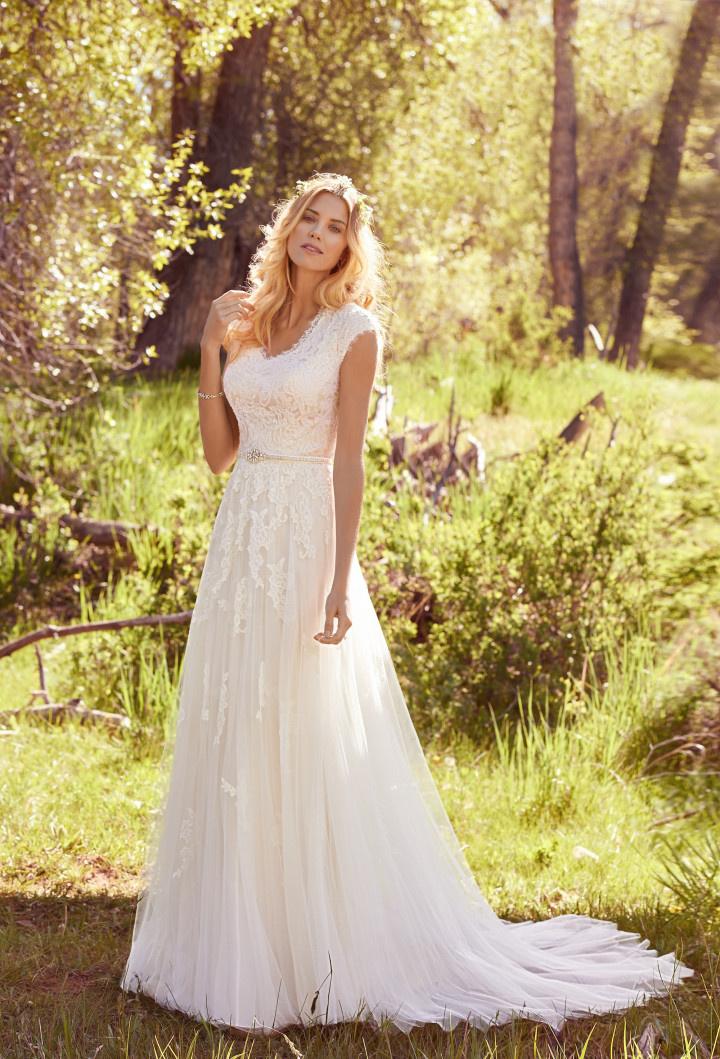 The ethereal, flowy fabric
Many boho-chic weddings have an outdoor component, so it's a good idea to choose a gown that moves well in the breeze. Pick fabrics like chiffon or tulle that are light, airy, and ethereal to work this vibe.

Ashley gown by Maggie Sottero
The sexy details
A boho-chic wedding dress isn't over-the-top sexy, but can certainly have a few skin-baring elements. The dramatic plunging neckline of this gown is certainly a jaw-dropper but the illusion fabric and flowy silhouette keep things appropriately bridal.

Avery gown by Maggie Sottero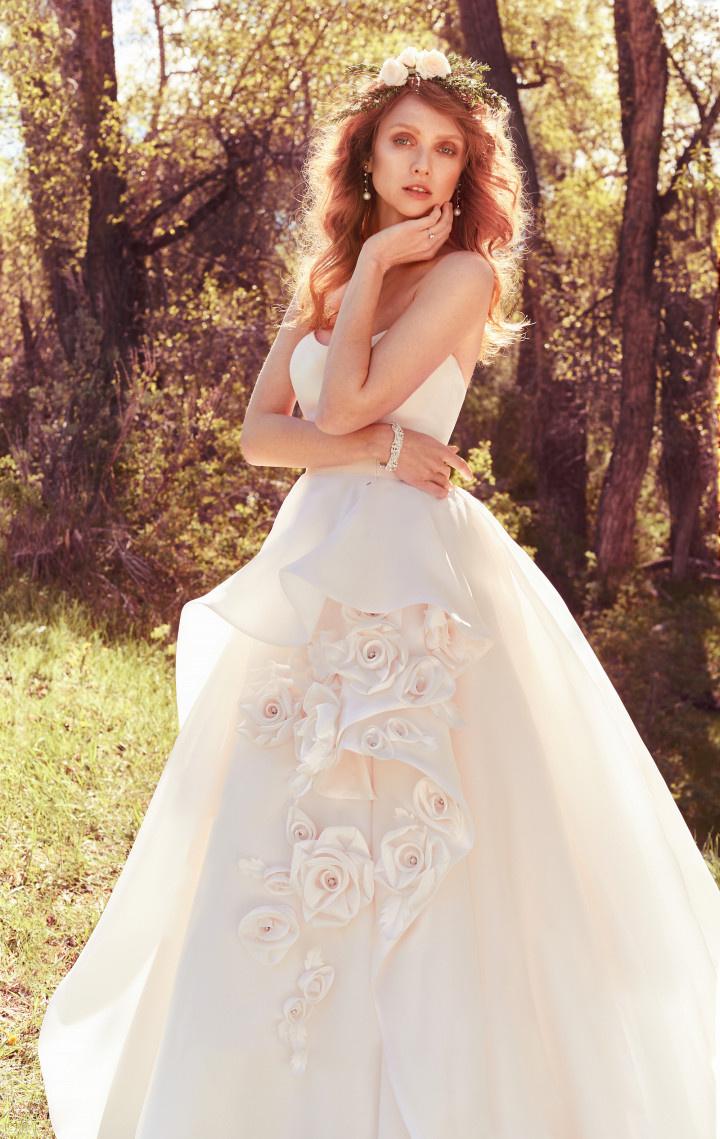 The nature-inspired floral embellishments
A hippie-chic look likely celebrates nature (hello, floral crowns!), so a gown that features floral details is right on target. We love the handmade rosettes on this gown for a unique twist.

Bianca gown by Maggie Sottero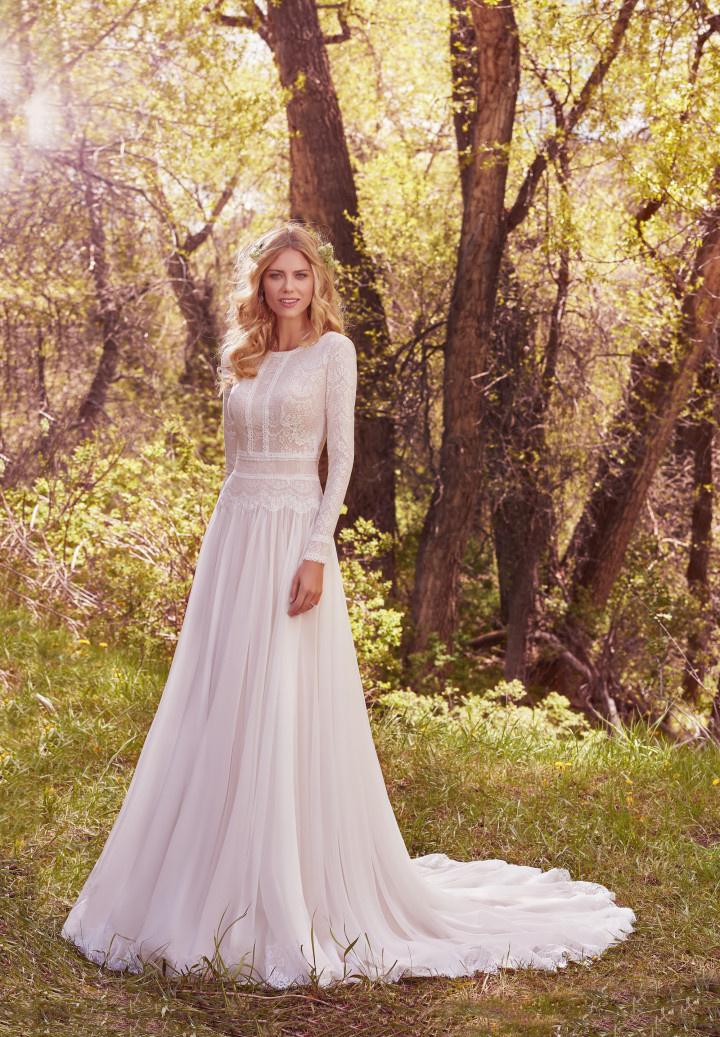 The sleeves
The long sleeves on this gown give it a 1960s vibe (it reminds us of Mandy Moore's wedding dress on "This is Us")—and fits in perfectly with the boho-chic, relaxed vibe.

Deirdre Marie gown by Maggie Sottero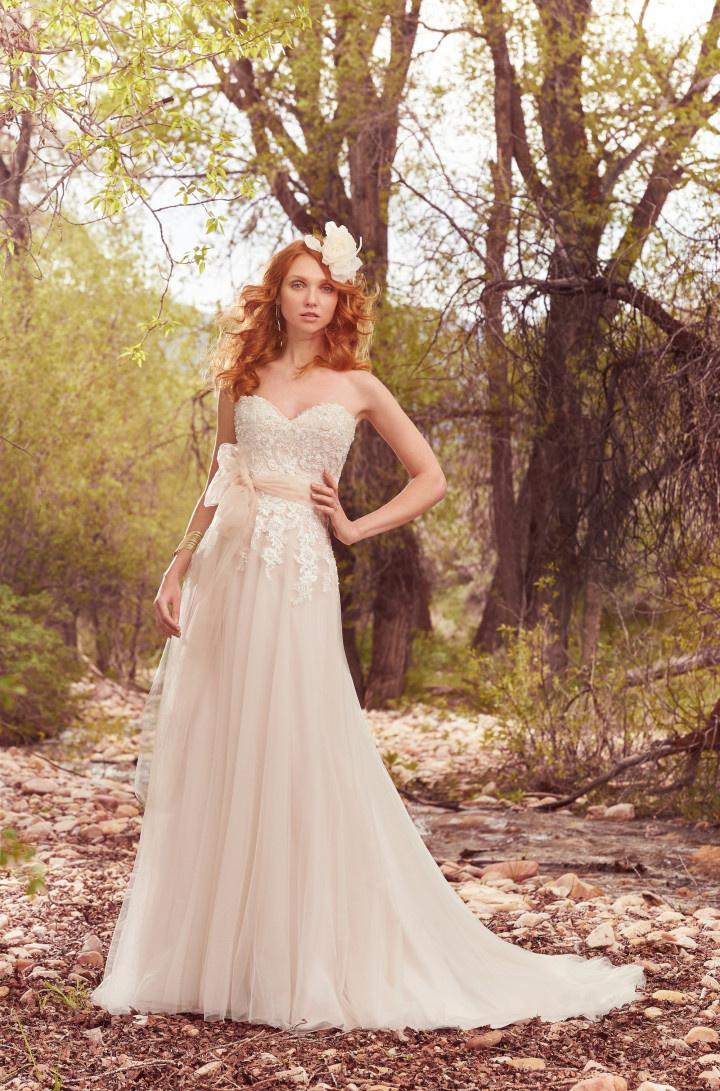 The non-white hue
Going boho-chic is all about embracing nontraditional wedding elements—so choosing a non-white gown is something to consider. A blush hue, like this style, is unique, but still completely wedding-appropriate.

Harmony gown by Maggie Sottero
The sheath silhouette
A relaxed wedding calls for a relaxed silhouette, and a body-skimming sheath style is just right. This gown would be perfect at a beach or garden wedding.

Nola gown by Maggie Sottero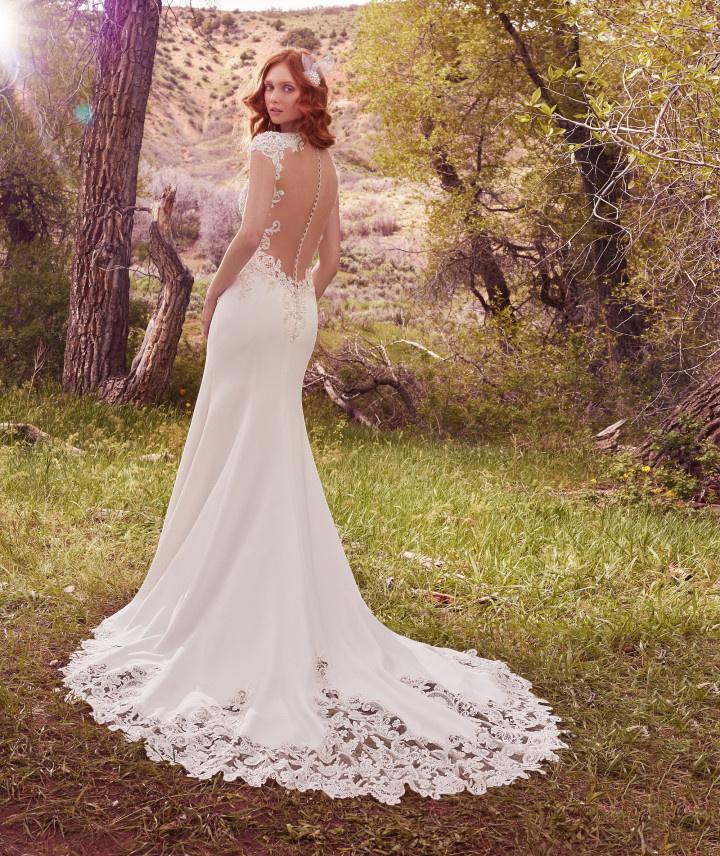 The eye-catching back
Don't forget about your gown's back view. An open or illusion back hits just the right notes for a boho-chic style.

Odette gown by Maggie Sottero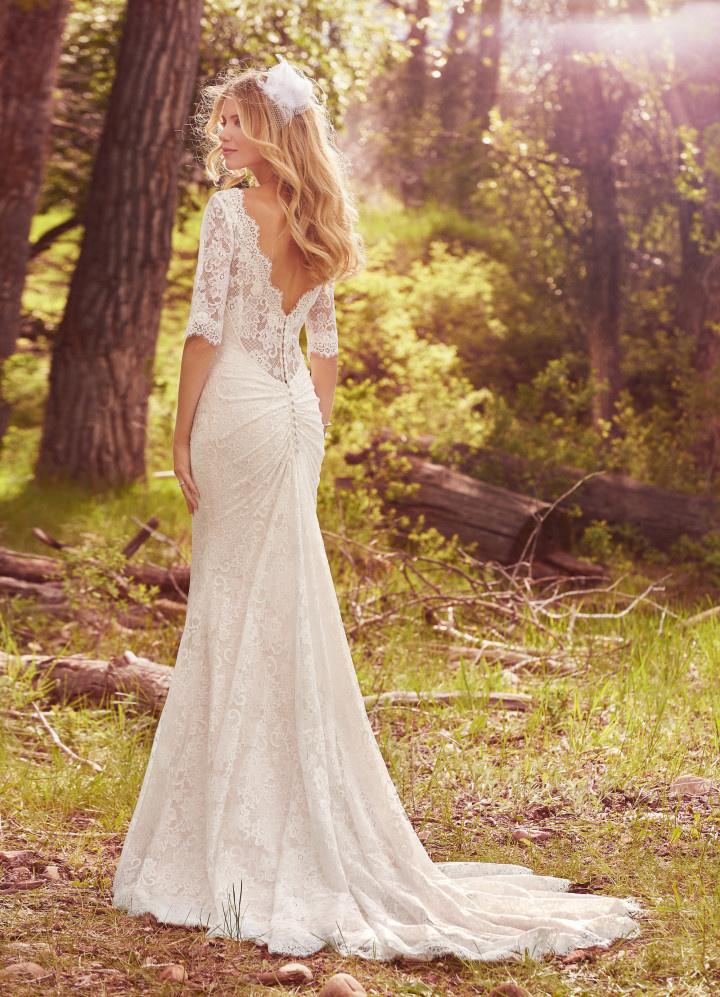 The illusion neckline
An illusion neckline gives this gown an antique-inspired feel, plus we love that it provides some romantic coverage.

McKenzie gown by Maggie Sottero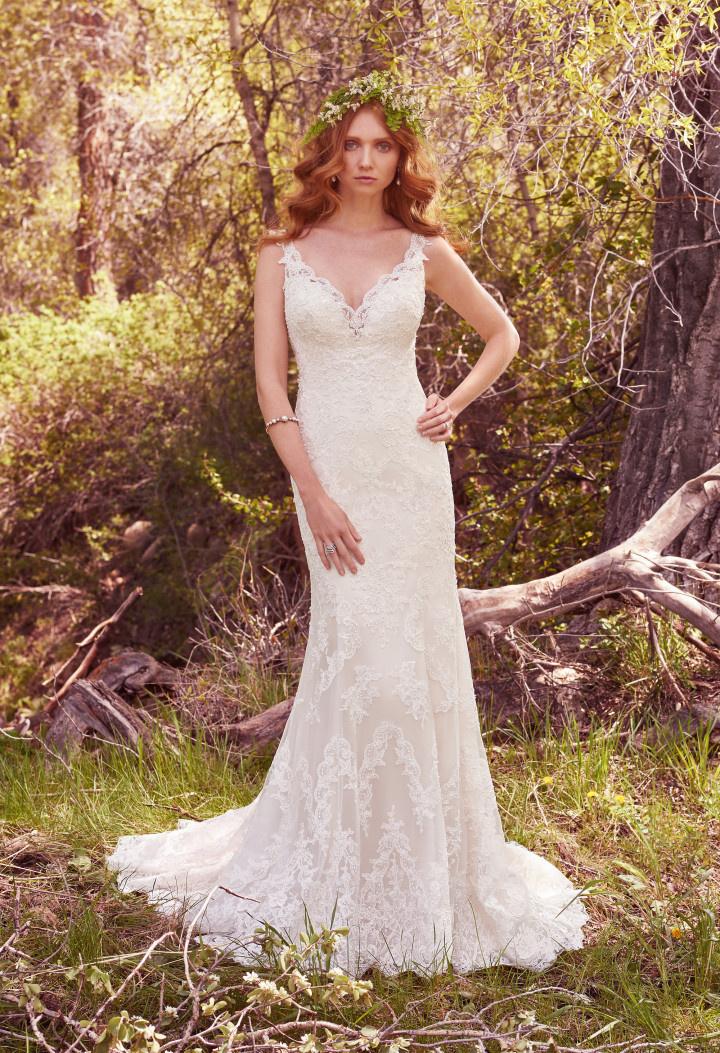 The lace fabric
Lace is the ultimate feminine fabric—and it can be totally dressed up or down. For a boho-chic wedding, an all-lace sheath style with a pretty v-neckline is just right.

Venita gown by Maggie Sottero