2017 Wedding Beauty Trends
Browse through this slideshow and see which beauty trend you will want to steal for your big day.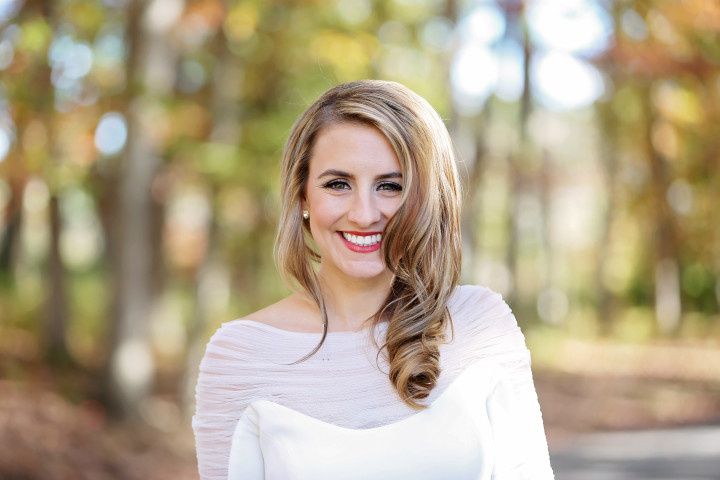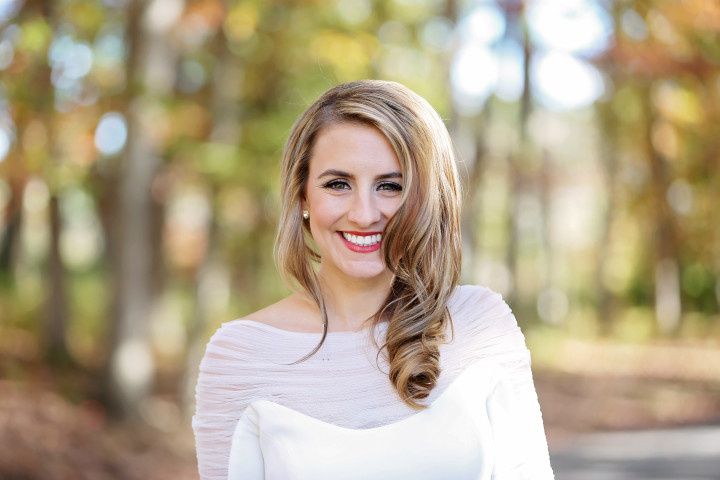 Photo: Kelli Carrico Photography
From swoon-worthy hairstyles to stunning makeup trends, we just had to share the top beauty looks with you from New York Bridal Fashion Week!


Just browse through this slideshow and see which wedding beauty trend you will want to steal for your big day.

Bold Matte Lips

Lips were all the rage this season with the help of a lush reddish orange matte lipstick. This pop of color creates a knockout look that is timeless and sophisticated. But don't be afraid to dabble in shades other than the standard red! We also saw a lot of other colors such as deep purple and even periwinkle blue.

Topknot

The topknot was seen almost everywhere at New York Bridal Fashion Week. Whether it was a tidy bun placed right on the top of a model's head or a half up topknot, we were loving this pulled back hairstyle. It is a great take on the "undone look" and can be both sleek and sexy or messy and relaxed.

Unique Eyes

We saw makeup artists go bold with eyeshadows this season. This must-try beauty trend highlighted the eyes with statement hues like red and blue tones. It's a bit risky, but the pop of color creates a fierce bridal look letting eyes take center stage.

The Choker is Back!

This throwback necklace is definitely one of our favorite 90's accessory trends to make a comeback, a la Kim K. From ribbon to crystals to velvet this necklace trend gives attention to the neck and pairs perfectly with the off-the-shoulder look we were seeing so much of.

Tassel Earrings

Designers focused a lot of their attention on showing off shoulders this season and even used accessories like tassel earrings to accentuate them as well. These statement earrings paired perfectly with the shoulder trend by being long enough to kiss the bare skin. The tassels are also both fun and flirtatious due to the fringe detailing that moves in an eye-catching way.

Bohemian Waves

This tousled and romantic hair trend was seen throughout the runways, as well. Paired with either a few florals or even a full floral crown, this relaxed look is perfect for a no fuss bridal style. With just a few waves here and there, this down hairstyle works best with a flowy and flirty gown.

Dewy Skin

Natural beauty also took over the runways with the help of dewy neutrals. This soft and glowy look highlights the cheekbones, which creates an effortless and elegant beauty style. Paired with either a soft pink or nude on the lip, this warm toned foundation is perfect for beachy or laid-back brides.

Upside Down Tiaras

The backwards tiara or headband trend was another one of our favorite accessories from the runways. The tiara is placed as if it were upside down, which gives brides a glitzy look from behind.

Unexpected Florals

Florals popped up quite a lot this season by being woven into certain hairstyles. One of our favorites had to be Reem Acra's wrap around braid that featured tucked in rose buds. It created a stunning updo perfect for a garden-inspired soiree.

Braided Perfection

Twisted hairstyles and braids were all over the runways this season. Whether they were full on braids or individual twists that were woven into an updo, this look creates an edgy, yet chic bridal style.