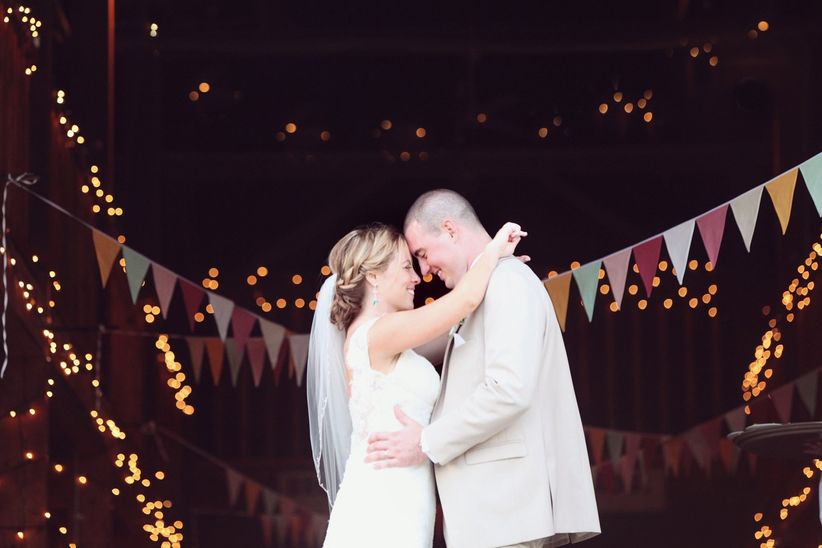 Photo: Dreamlove Wedding Photography
Wedding planning can feel like a new frontier, but who knew there would be so many new words to learn? From craspedia to bunting, votives to pomanders, you'll probably see these buzzwords popping up in vendor meetings or on blogs, but no need to crack open the dictionary.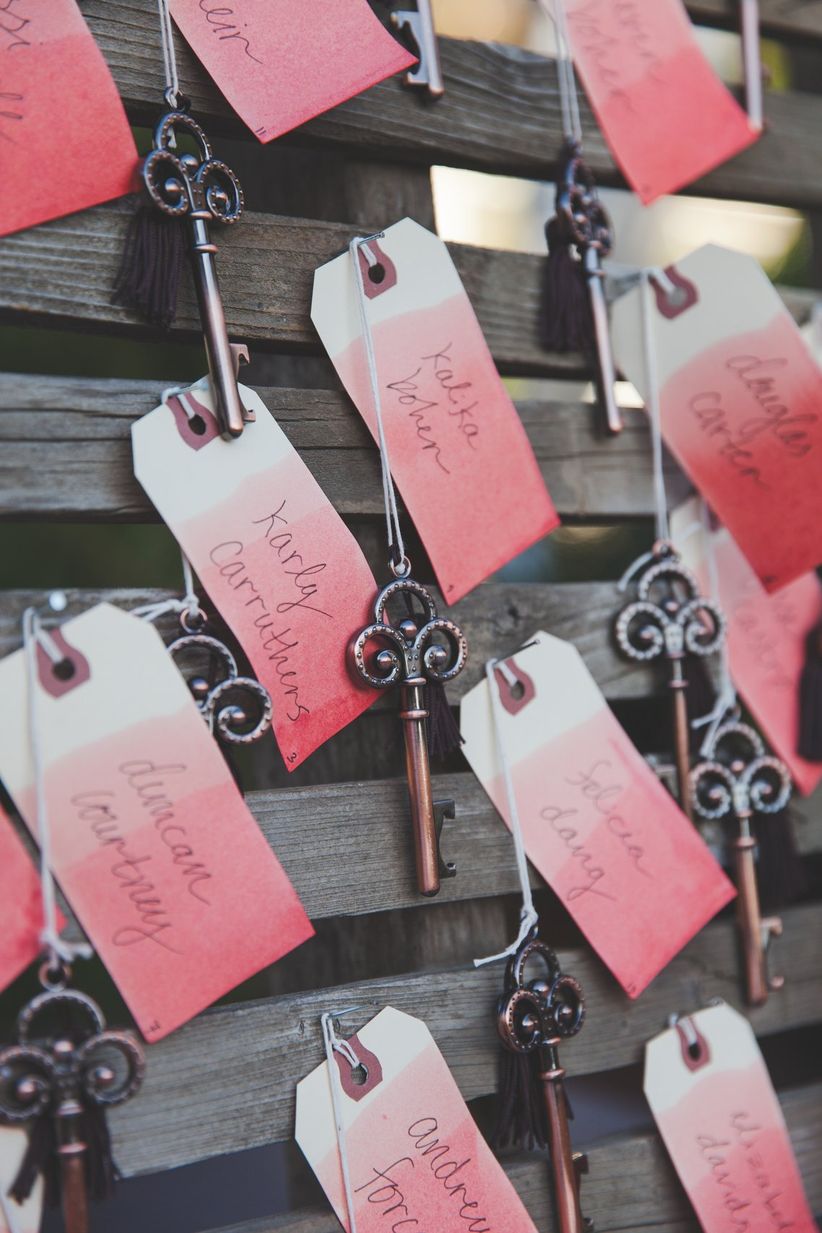 Photo: Abbey Lunt Photography
Ombré
Ombré is when a color gradually fades from dark to light – an almost-white pink to the deepest fuchsia, for example. You'll frequently see this technique on paper goods, but it's also popular in flowers – even on tiers of a cake!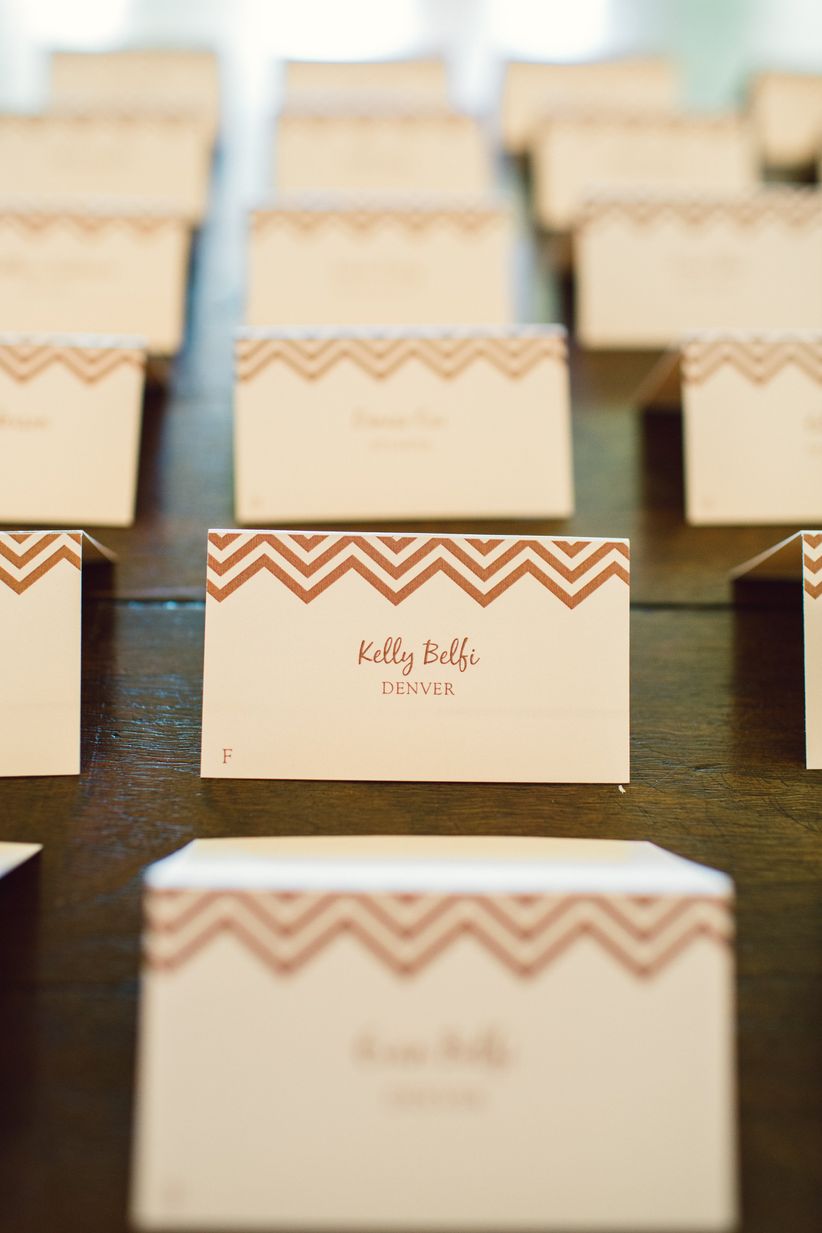 Photo: Chelsea Elizabeth Photography
Chevron
A modern zigzag pattern that's popular on invitations and stationery with a contemporary vibe.
Photo: Jason Hales Photography
Art Deco
A design style that was popular in the 1920s. Think geometric patterns and a glamorous, Great Gatsby-inspired feel.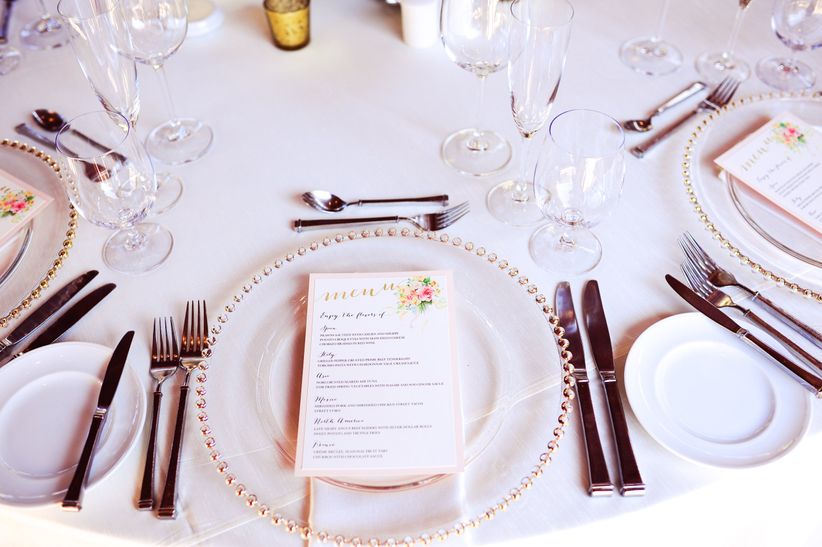 Photo: April Renee Photography
Chargers
Chargers are large plates that go underneath the actual dinner plates – they're there more for decoration rather than function and come in a variety of colors and styles.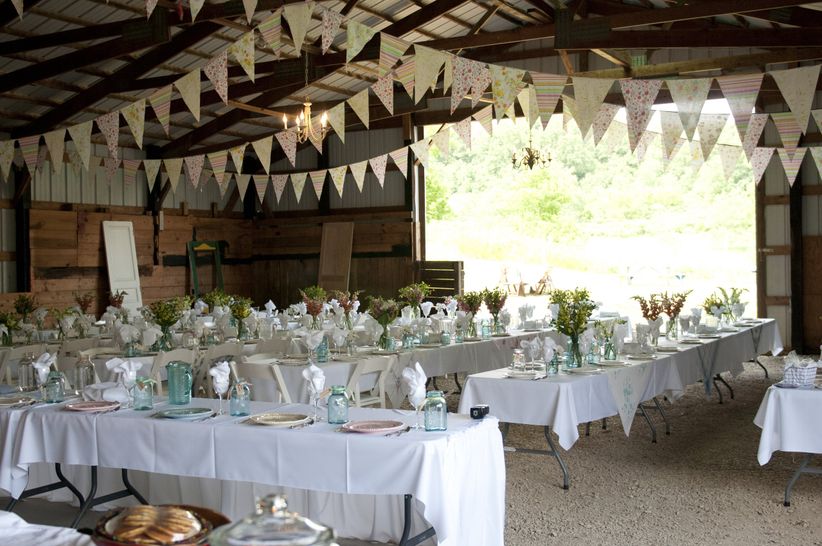 Photo: Natural Intuition Photography
Bunting
A banner of flags usually made from cloth or paper. Bunting is usually used to decorate more casual, rustic weddings. We've seen them hung from ceilings, decorating tables or chairs, even made in miniature for a cake topper!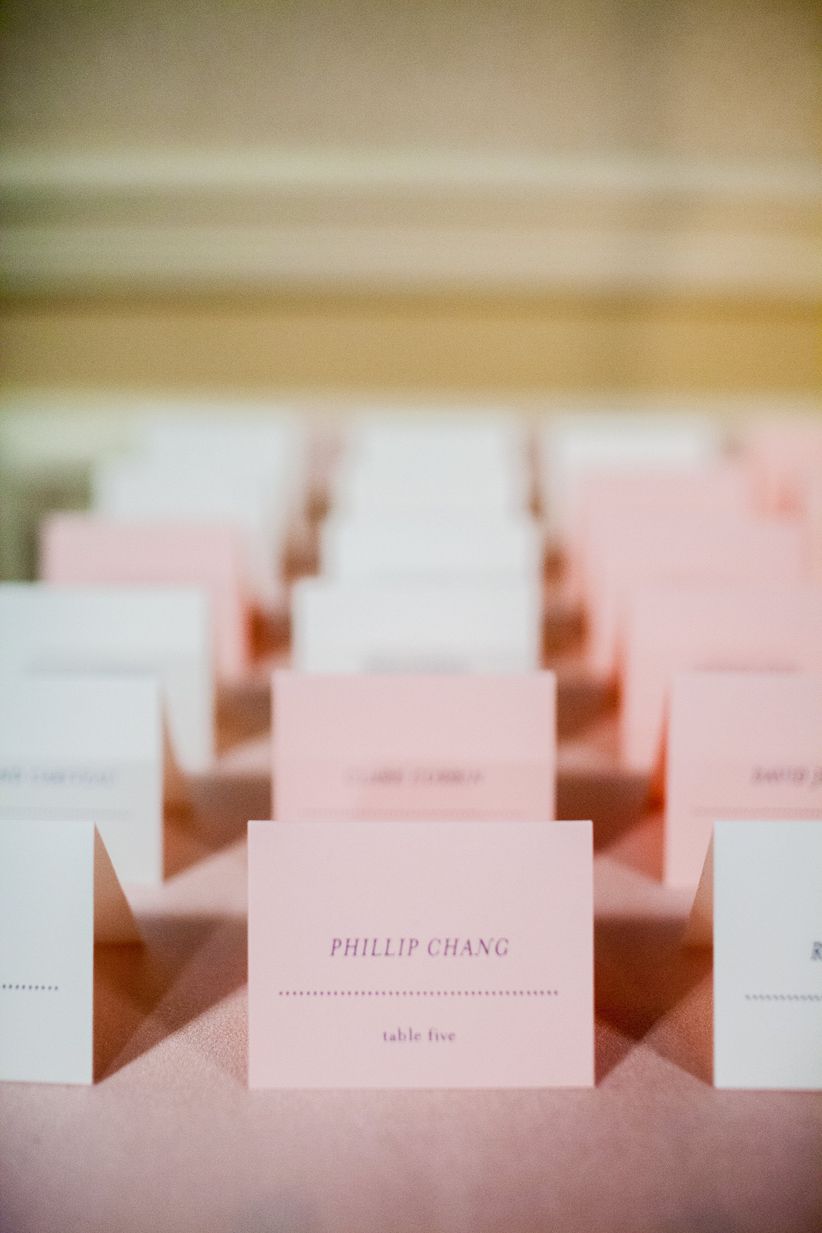 Photo: Bernadette Pollard
Escort Cards
Escort cards are used to display guests' table assignments. Many people use escort cards and place cards interchangeably but this is not correct. Escort cards showcase the table assignments, whereas place cards are displayed at the actual table to provide a specific seating assignment.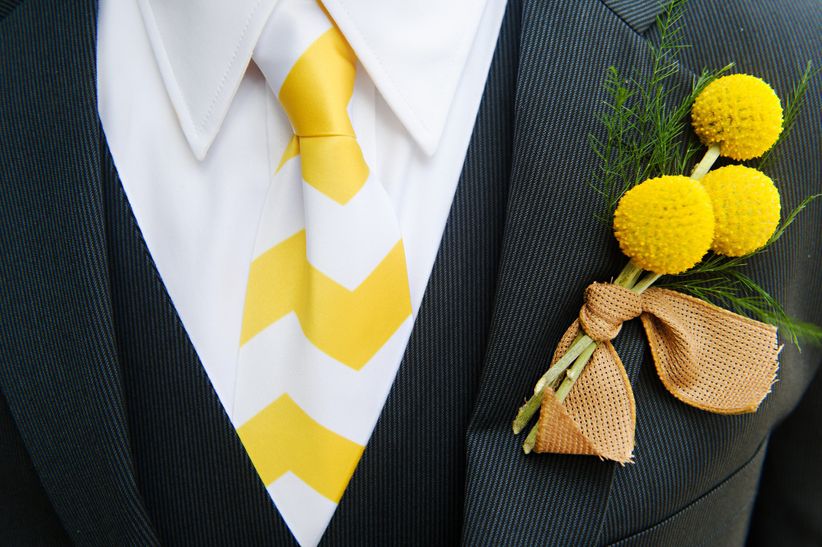 Photo: Pure Sugar Studios
Craspedia
Also known as "billy balls," craspedia are a round yellow flower, frequently used in modern wedding floral arrangements.
Photo: Studio A Images
Sweetheart Table
A private table-for-two for the newlyweds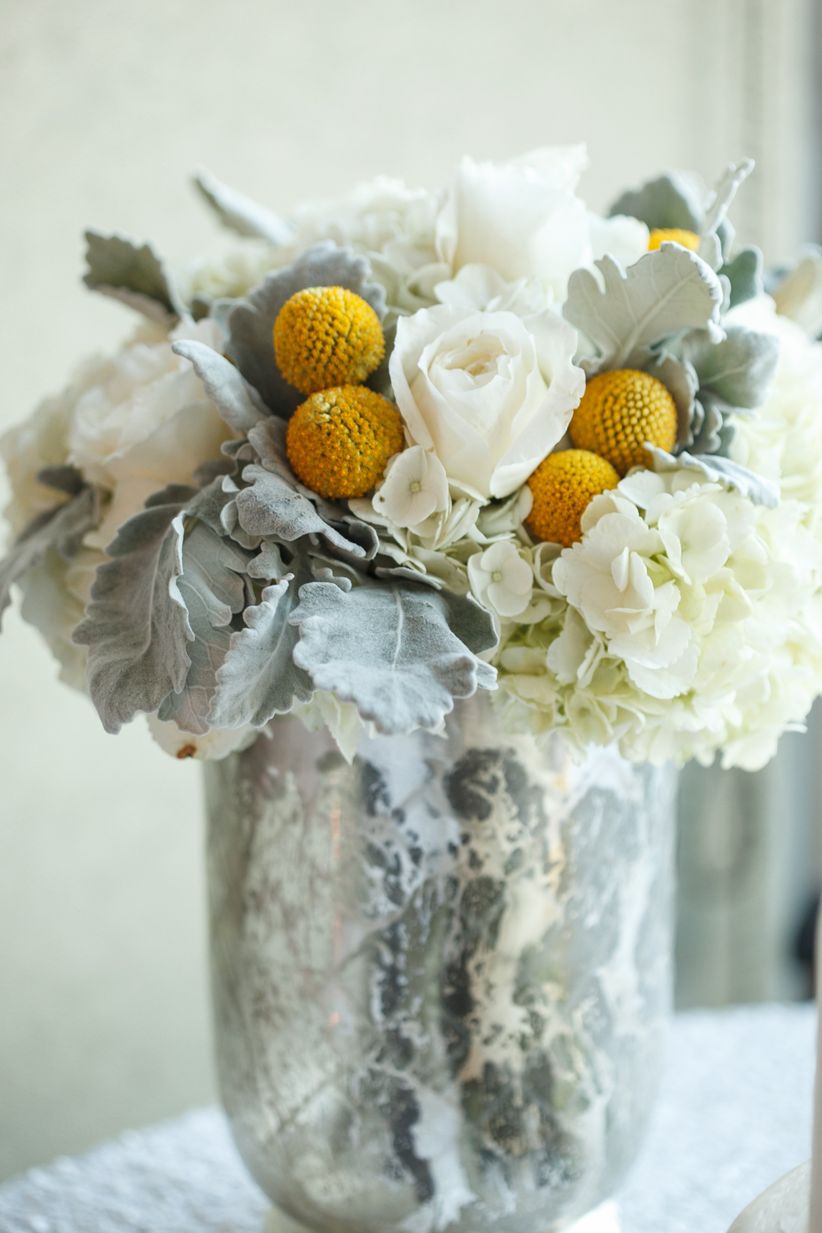 Photo: Carrie Wildes Photography
Mercury Glass
Glass with a silvery coating. You'll often see mercury glass in vessels for floral arrangements or candleholders.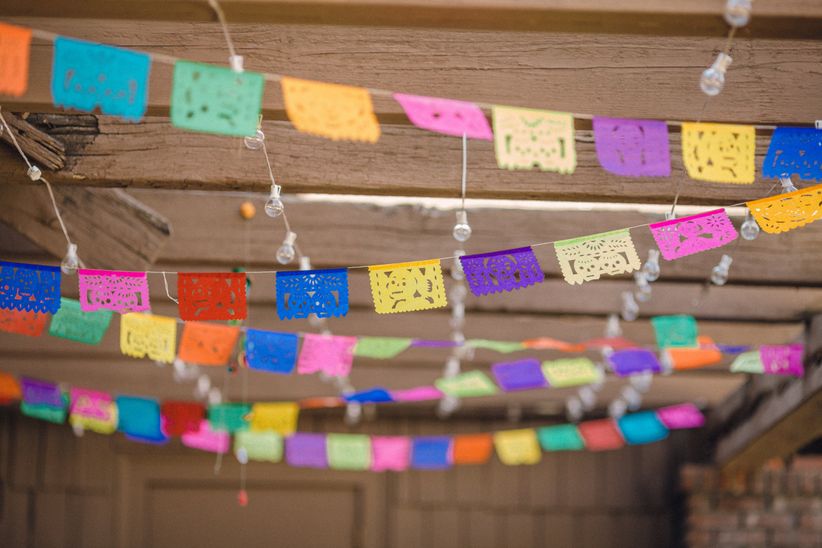 Photo: Chelsea Elizabeth Photography
Papel Picado
Mexican paper-cut art, usually presented in the form of banners or flags. These look perfect at casual beach or destination weddings.
Photo: Clint Bargen Photography
Gobo
A gobo is similar to a stencil that is placed over a light, which allows it to project designs. We frequently see custom gobos projecting the couple's monogram or names on to a wall or dance floor.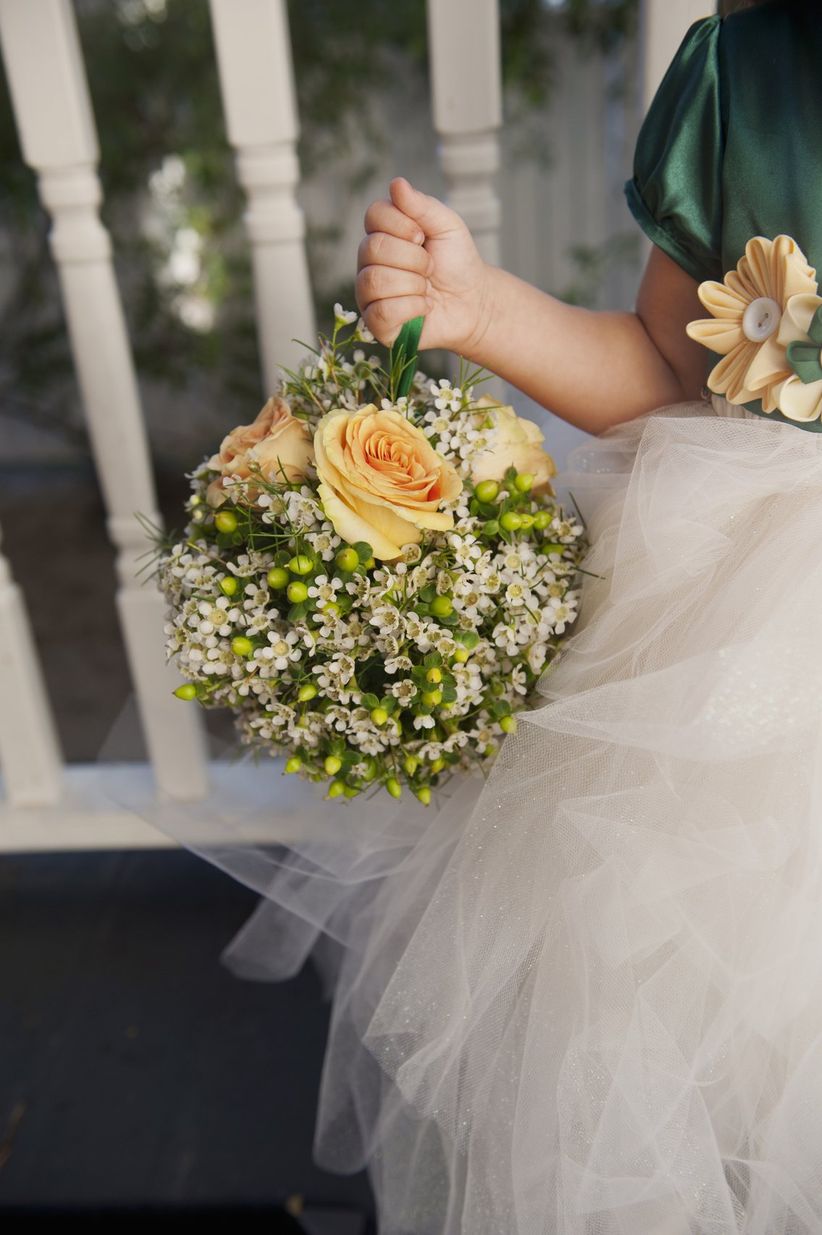 Photo: Christa Elyce Photographer
Pomander
A ball of flowers or greenery. These can be used as decoration (we've frequently seen them as aisle markers) or as personal flowers (particularly for flower girls to hold in lieu of a basket).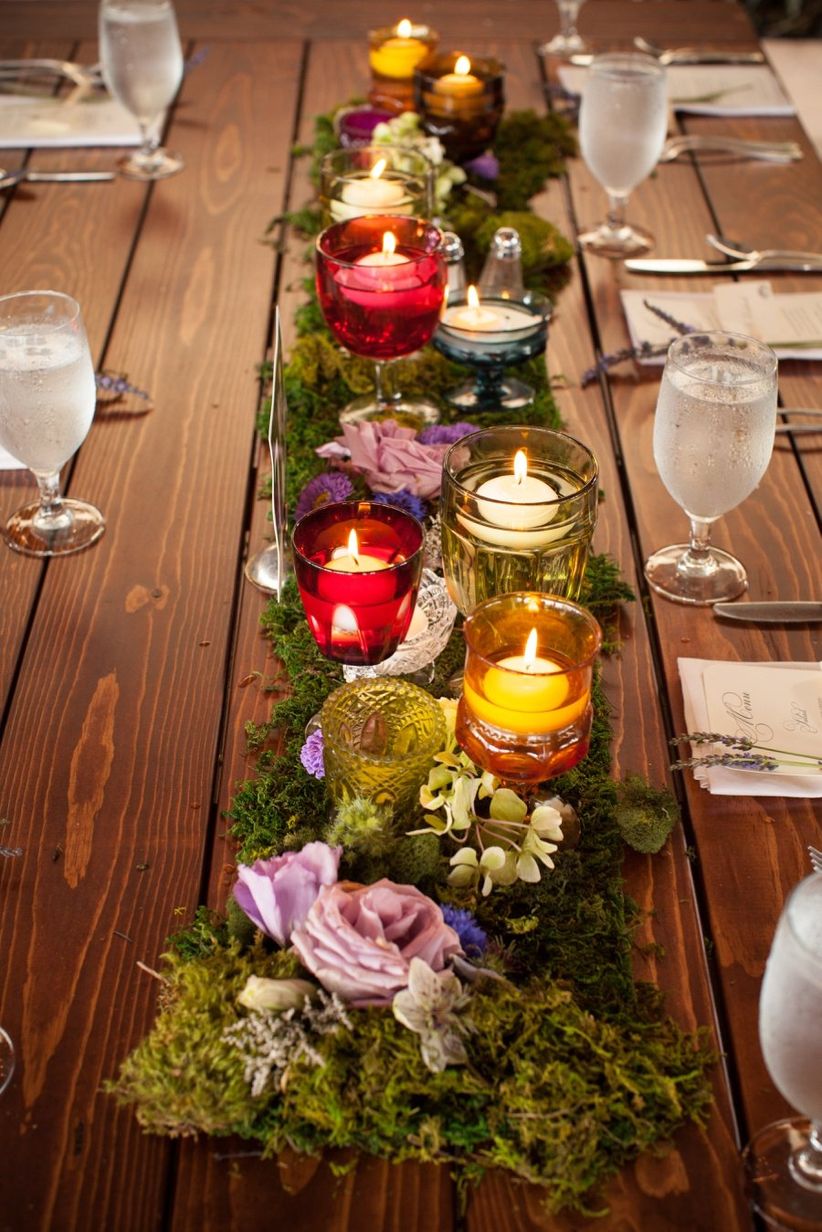 Photo: Samantha Bonpensiero Photography
Votives
A small candle, which is usually displayed in a small decorative container. They also work well floating in water.
Photo: Airen Miller Photography
Letterpress
The oldest printing technique where a printing press uses raised metal blocks to imprint text and designs onto paper. It's more time-consuming (and frequently pricier) than other printing methods.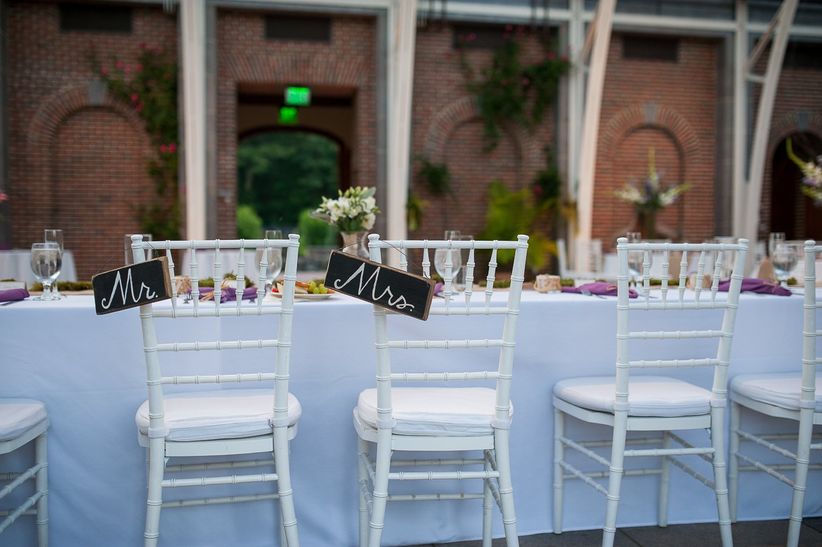 Photo: Matt Wood Photography
Chiavari Chairs
A higher-end chair that has a simple yet classic and elegant design. They are often shown in white, gold or silver, but are available in other colors, as well.
Photo: Cuppa Photography
Cascade Bouquet
Just like the name describes, a cascade bouquet is a floral arrangement where flowers or greenery cascade down the front of the bouquet. The photo here is a good example, but you can also picture Princess Diana's famous arrangement.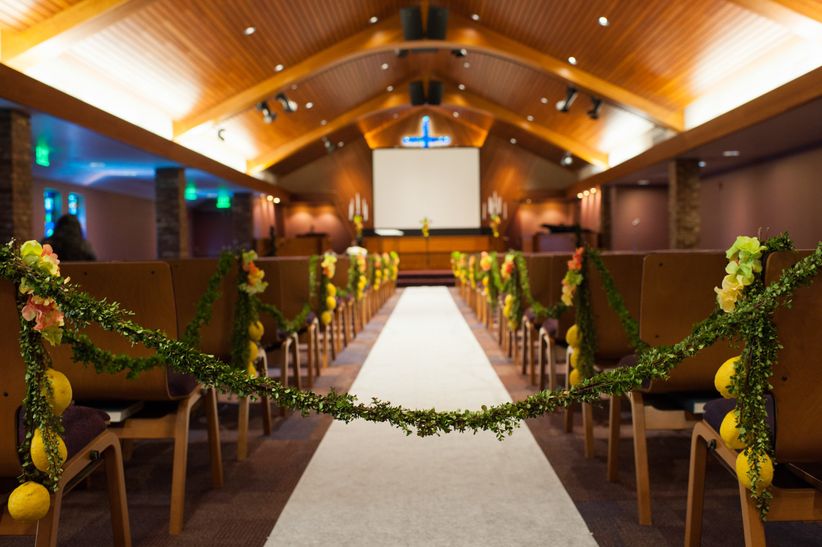 Photo: The Big Affair
Garlands
A decorative strand or wreath of flowers or greenery or even paper. Garlands are used to decorate ceilings, chairs, tables, staircases, and more!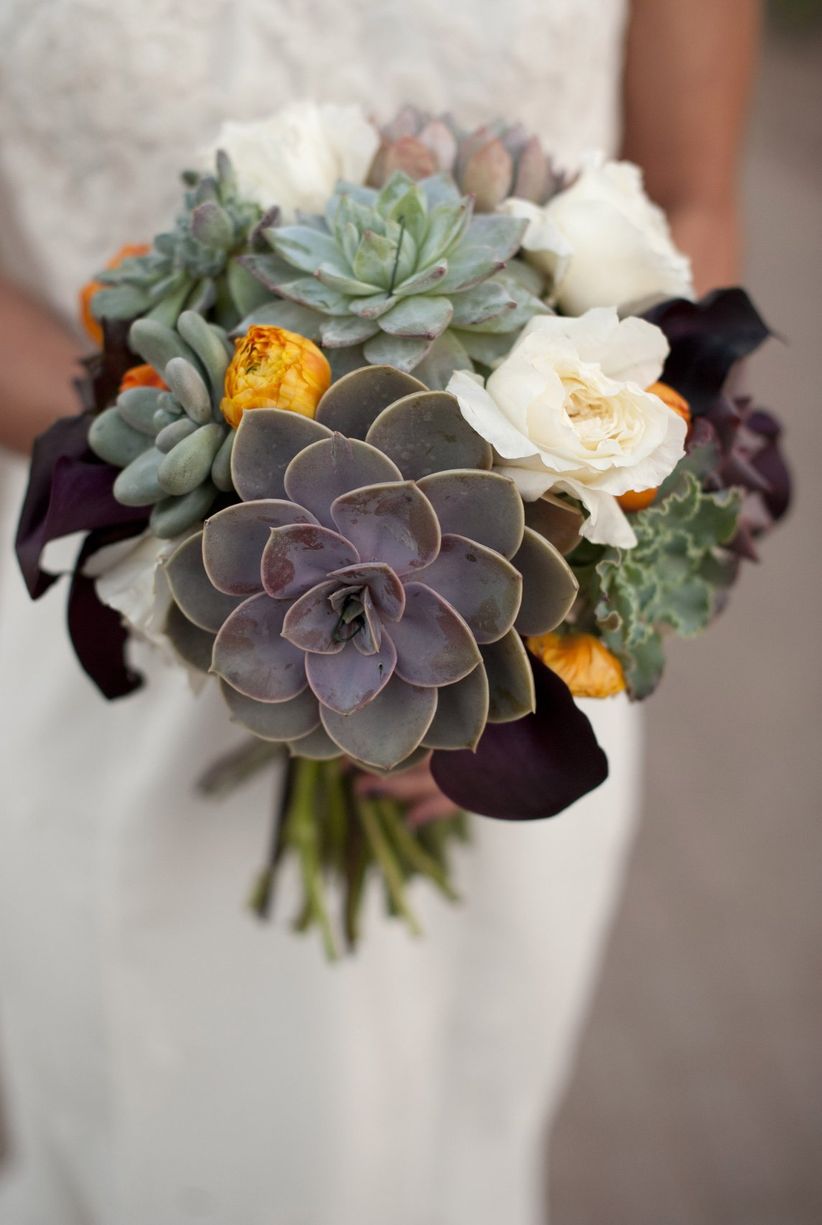 Photo: Laura Segall Photography
Succulents
A hardy plant that adds a modern touch to floral arrangements.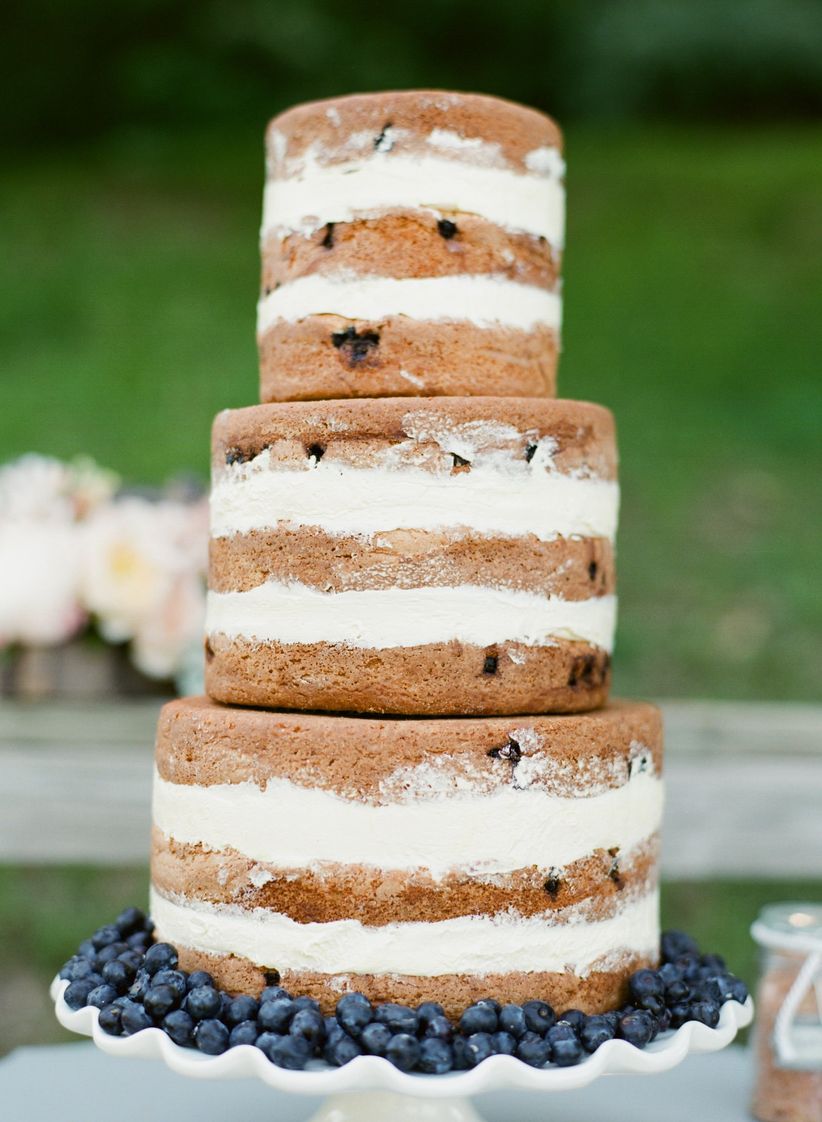 Photo: Alea Lovely NYC Fine Art Wedding Photography
Naked Cakes
An unfrosted wedding cake seen at rustic weddings.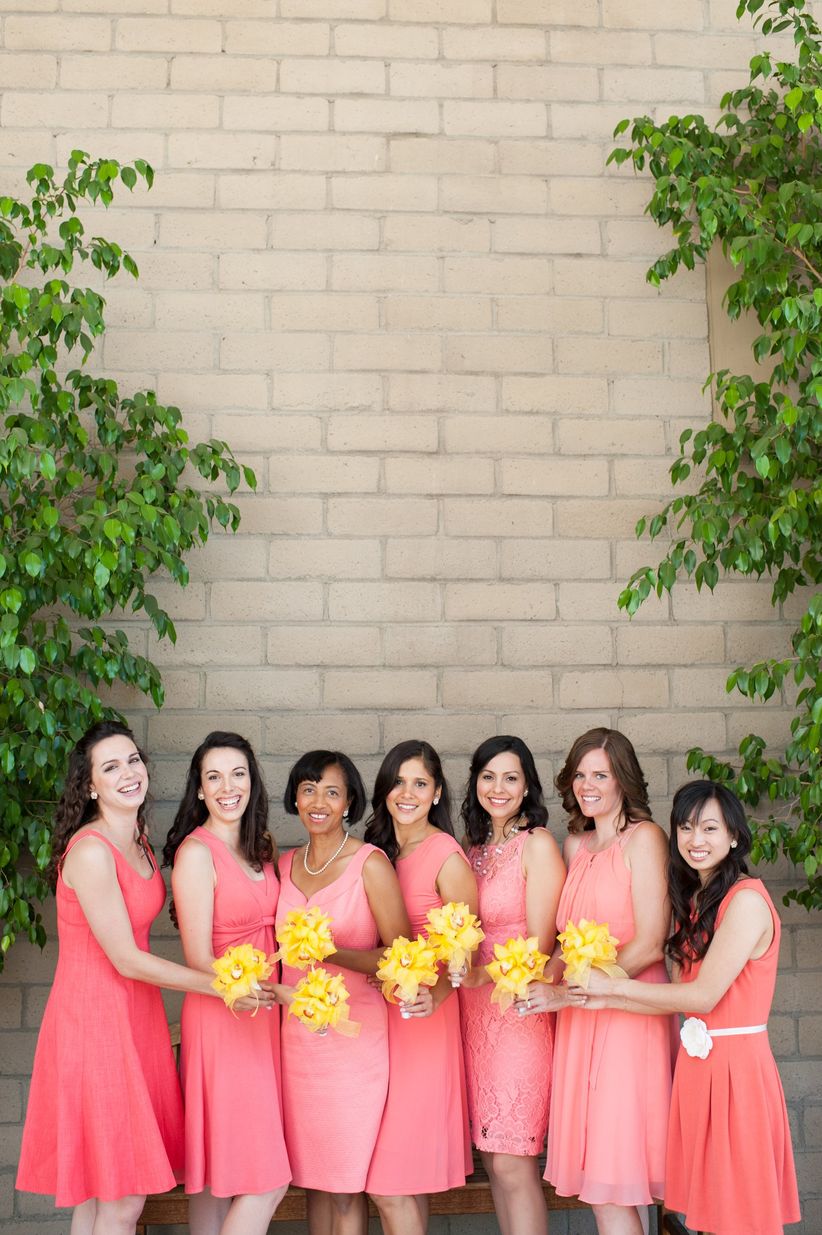 Photo: The Big Affair
Coral
A bright orangey-pink color that's popular in wedding color schemes.