20 Ways to Treat Yo Self During Wedding Planning
Wedding planning stressing you out? Take some time to chill out with these relaxing ideas.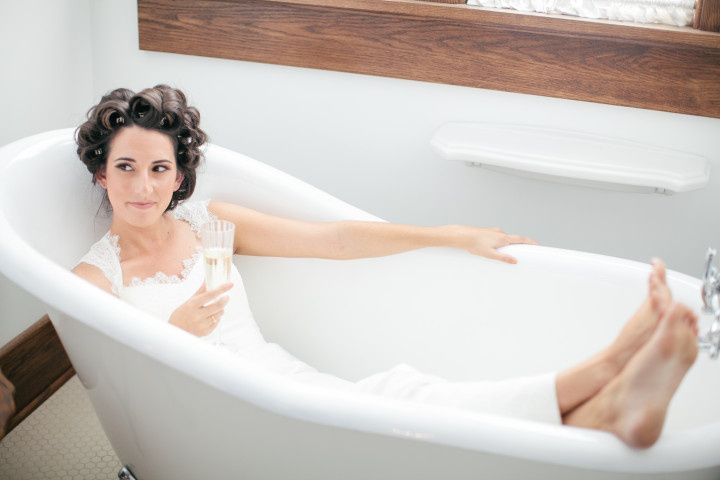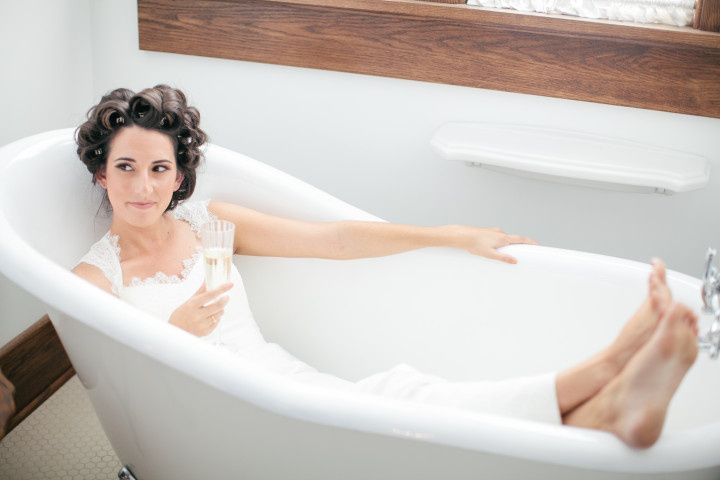 Photo: Jennifer Van Elk Photography
You've been planning away since your S.O. popped the question, so we think it's time for you step back and hit pause—just for a second. Take a lesson from Parks and Recreation's Tom and Donna and spend a day treating yourself to new clothes, massages and more.


This advice is extra-important if wedding planning has you feeling a bit stressed, so why not take a "Treat Yo Self" day? We suggest you turn off your phone, relax, and indulge in one of the activities below:

1. Pamper yourself and go get your nails done. You'll have an extra excuse to show off your engagement ring!

2. Bring the spa to you with an at-home face mask.

3. Learn a new skill by taking a cooking class or a calligraphy workshop.

4. Retail therapy! Go buy that top you've been eyeing at your local boutique.

5. Give yourself a break and try a new flavor of ice cream—think pistachio and honey or even ooey gooey butter cake. Yum!

6. Go to the movies, buy a bag of popcorn and see the latest film everyone has been raving about.

7. Stay home and binge-watch one of your favorite T.V. shows. Thank you, Netflix.

8. Indulge in a meal at you and your fiancé(e)'s favorite restaurant.

9. Try out a new recipe and cook dinner for two! You can even pick up some new candles to set the mood.

10. Catch up on lost zzz's by turning off your phone/tablet/laptop and going to bed early or taking a mid-afternoon nap.

11. Visit the spa and splurge on a massage. Make it a date and opt for a couples massage.

12. Create a new playlist and jam out while taking a walk or driving around town. Bonus points if you roll down the windows!

13. Catch up with that friend you haven't seen in awhile.

14. Get together with some of your friends and check out a new coffee shop or wine bar.

15. Draw a hot bath and light some aromatherapy candles. Relax and de-stress with a fresh lavender scent or try orange blossom for something more energizing.

16. Go on a mini getaway. Take a hike on a scenic trail or visit a nearby beach, even if it's only for a few hours.

17. Curl up and re-read one of your favorite books, or start a new one!

18. Go window shopping at an antique store. You may even find some inspiration for wedding decor!

19. Go through your closet and toss those pieces you never wear anymore. You'll love having the extra space.

20. Stay in your pajamas all day long and have no regrets about it.