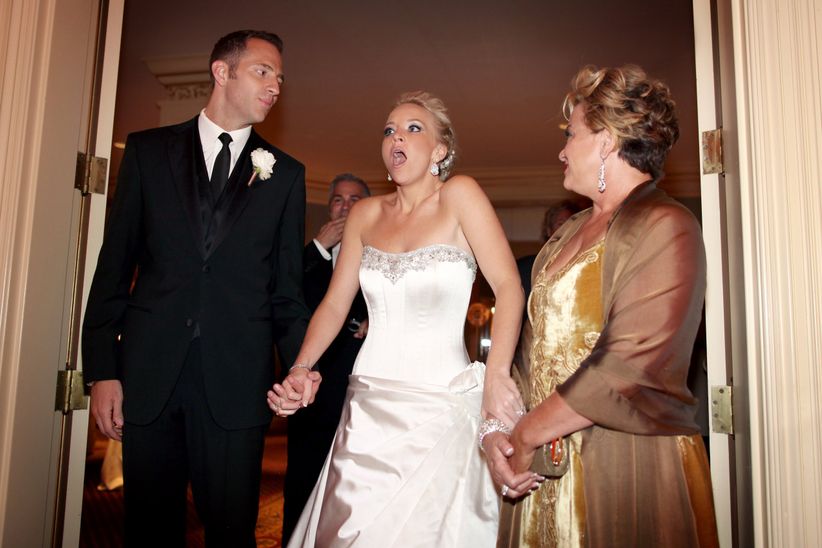 Photo: Vick Photography
From the moment you say "yes!" and slip on that engagement ring until you exit your reception, your brain may be consumed with all things wedding planning. It's a roller-coaster ride, with lots of surprises along the way.


Check out our list of the biggest surprises you'll learn while planning your wedding day.
Lots of people want your opinion.
Your
wedding vendors
are going to want to know about the flowers you love, your food preferences, your favorite songs, and more. The best part? Your vendors are there to listen and use your feedback to create a day that totally reflects you and your future spouse.
But everyone wants to give their feedback, too.
From parents to friends to relatives you haven't heard from in years, people are going to want to share their opinions on your venue, your color scheme, the date you choose, and more. Take our advice: Listen to their opinions, smile, thank them, and move on.
You may make some people unhappy.
Your aunt wants you to invite her six kids. Your mother wants you to wear her (hideous) veil. You're going to have to say no many times throughout your wedding planning process, and people may not be thrilled about it. Trust your gut, be diplomatic, and stay true to yourself.
You'll need a break.
Even though you may be super-psyched to plan your wedding at first, you will need some time off. And that's okay. Take some time to yourself through working out, cooking, or even just zoning out in front of the TV. And make sure to take time with your future spouse when discussing the wedding is forbidden.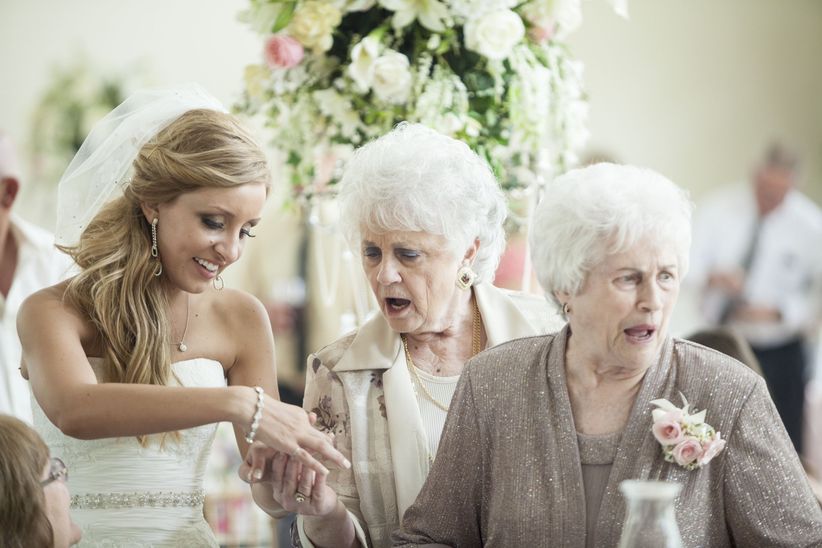 Photo: Amy Watson Photography
Too much inspiration isn't necessarily a good thing.
From photo galleries to real weddings and more, there's lots of inspiration out there. You may find yourself wanting every detail you see. But stay focused on your vision. If you see a piece of décor you like but it won't fit your color scheme, venue or style, let it go.

You'll need to make some compromises.
Creating your wedding budget is one of the most difficult – and important – steps of your planning journey. Once you have a budget set, you'll need to decide where you want to splurge and save. It's different for everyone, and only you, your future spouse, and your families can decide.

Managing two families isn't easy.
Even if you have a great relationship with your family and your future in-laws, there will be disagreements and there may even be all-out battles. Try to keep your cool and make sure that you and your future spouse put up a united front.

You can't control the weather.
You may have always dreamed of having an outdoor wedding, but (we hate to break it to you), but the weather might not be on your side. Make sure you have a Plan B (that you're happy with!) in case of inclement weather.

"Thistle" and "Peacock" are colors.
Like it or not, your color scheme is going to become pretty important. So simply saying that your wedding palette is "purple" or "blue" isn't going to cut it. Do you mean lavender, radiant orchid, or eggplant? Paint chips are your new best friend!

You don't have to follow tradition.
Yes, there are some traditions you'll probably want to follow – saying your vows, for example. But there are lots of wedding traditions that you can skip. From wearing a veil to cutting the cake to tossing the bouquet – these traditions are often suggestions, not rules!