Whether it's a mini-moon or an international destination, where did you decide to go on your honeymoon? Will it be a relaxing, secluded getaway or filled with adventurous activities? Where are you going on your post-wedding getaway?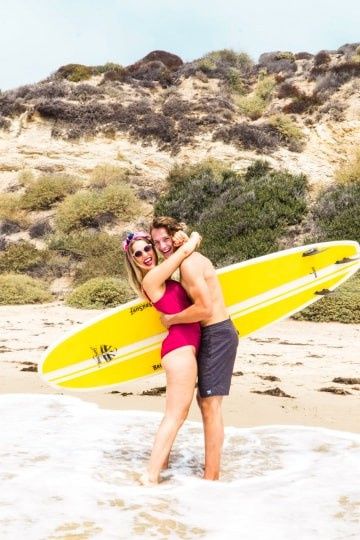 Photo by The Honeymooners Productions in Newport Beach, CA
Next Question: What do you love most about your future spouse?
Back to the Beginning: What's your love story?