I love them! My only "oops" is not paying attention to the size specification of the details cards- it's smaller than I wanted, so I hope our guests have their reading glasses ready lol.
I downloaded a template from Etsy.(https://www.etsy.com/shop/JazzHandsPaperCo) I ordered our invitations, RSVP cards, envelope liners, and details cards on Zazzle while they had they Cyber Week deals going on. I made my own belly bands using rolls of paper that I purchased at Hobby Lobby (50% off!) and my Cricut. All together I spent $174.75 for 50 invites, which is about $5 less per set than the invites I initially wanted!
I'm holding off to closer to wedding time to address them and fill in the blanks for how many reserved seats their are on the RSVP cards but I'm excited to have another big item checked off the list!
Details Card Size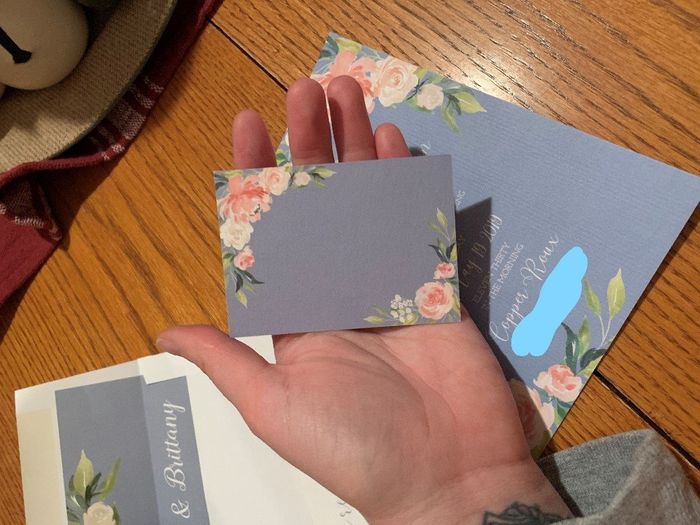 Unwrapped Set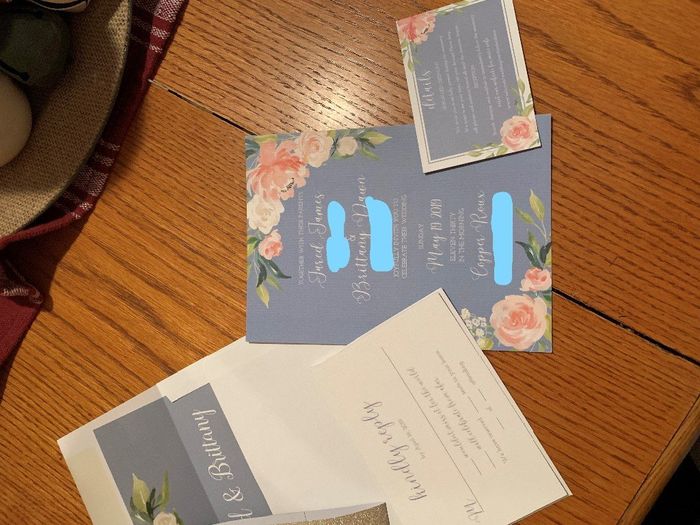 Wrapped Set