Funny and tear-jerking first look photos are everywhere these days! Many couples are choosing to do a first look before the ceremony for the photo op, or to get their pictures out of the way early in the day!
What's your current stance on the first look trend? Are you into it or over it?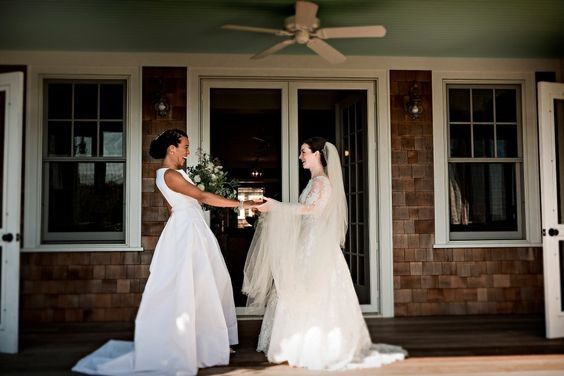 Photo by
Snap Weddings in Rumford, RI
Next Question: Signature Drinks?
Back to the Beginning: Into It or Over It?