Custom cocktails are a fun way to get shake things up and showcase your creativity! You can feature your personal favorite drinks, spice up your bar selection, and get punny with the drink names! 🍸
What do you think about signature drinks? Are they still fun or overdone?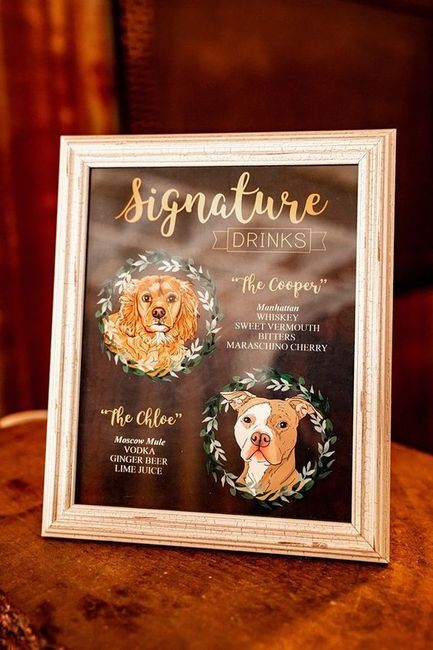 Photo from Studio Twelve:52 in Rosemount, MN
Next Question: Greenery Garlands?
Back to the Beginning: Into It or Over It?