What color will your bouquet be? Are you using only white blooms or incorporating more colorful blossoms?
🌸
White?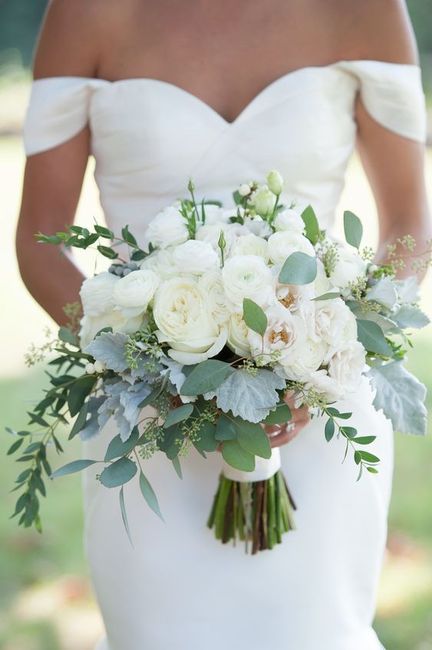 Photo by IRIS Photography in West Hartford, CT
Or Colorful?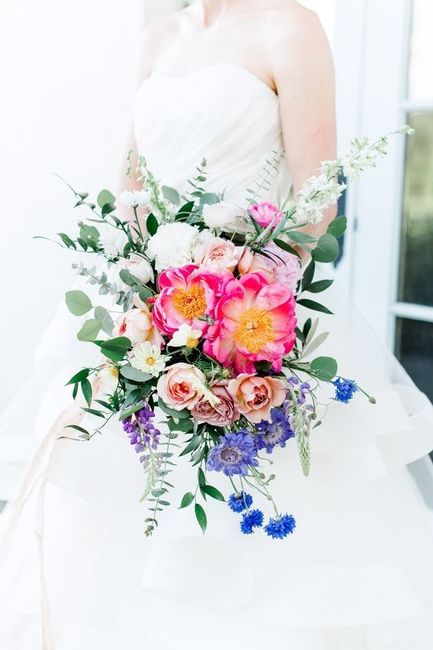 Photo from Madeline Moore Events in Portland, OR
Next Question: Table Linens - White or Colorful?
Back to the Beginning: White or Colorful?