Are you sticking with tradition and "saving the best for last" and waiting for the walk down the aisle? Or, are you doing a first look and sharing a moment of intimacy before the official I-do's?
When will you and your future spouse first see each other on the wedding day?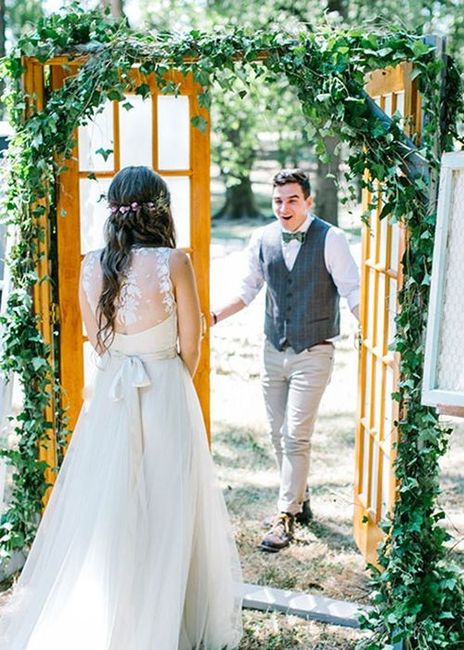 Need help weighing the pros and cons or looking for first look photo tips? Check out:
Should You Do a First Look? The Pros and Cons
How to Stage an Amazing First Look Photo Shoot
5 Reasons I'm Happy I Went with a First Look
Another pre-wedding topic, who is your "getting ready crew" on the big day?