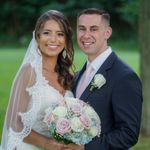 Vanessasaurus
Hey everyone! My name is Vanessa, and I am planning a London themed wedding on Long Island, NY!
Happily married 🎉
June 28, 2019
ptsd from Wedding Planning
Pegs
, on January 15, 2019 at 9:05 AM
Hi, everyone. It's been a while since I've been on here. I think I tried avoiding revisiting WeddingWire after my wedding as it provoked anxiety and memories of stress-filled wedding planning. I'm a...