I participated in Kat_'s discussion
968 days ago
3 pt
October 2019 Brides! It's almost time!
10/4 here! Remarkably stressed. Most everything is paid for already
...
View full discussion

I earned a badge!
1135 days ago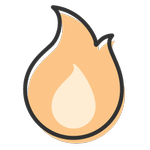 Hot Streak
Hot streak! You can't get enough of the WeddingWire community, can you? Thanks for being a loyal community member and visiting us 5 days in a row.
View more