I earned a badge!
972 days ago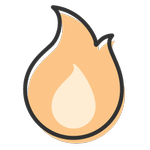 Hot Streak
Hot streak! You can't get enough of the WeddingWire community, can you? Thanks for being a loyal community member and visiting us 5 days in a row.

I participated in Brittini's discussion
974 days ago
3 pt

I started a discussion
976 days ago
1 pt
The little things
What all are things people forget to bring the morning of the wedding? Obviously I've got the main stuff...the dress, the veil, shoes, xtra dress and shoes if anything were to happen, deodorant, first aid kit for dress and persons. Anything else I'm...

I earned a badge!
977 days ago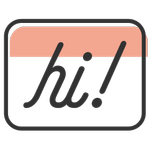 Break the Ice
We were hoping to hear what you had to say! You've broken the ice by sharing your thoughts in your very first discussion. We can't wait to see where the conversation goes.

I started a discussion
977 days ago
1 pt
Bridezilla vs. standing up for yourself
How do you know when you're crossing the line when you put your foot down? My parents are paying for most my wedding and I'm very very grateful and understand they don't have to do that and therefore I need to respect their wishes. I do love them and...