I started a discussion
949 days ago
1 pt
Timing for Bridesmaid Gifts
I know there are a lot of discussions about WHAT to give your bridesmaids as gifts, but I struggled to find any clear answers on WHEN to give your bridesmaids gifts. As a young bride who has never been a bridesmaid, I'm a bit confused on the timing....

I earned a badge!
977 days ago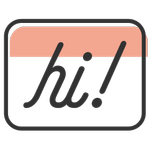 Break the Ice
We were hoping to hear what you had to say! You've broken the ice by sharing your thoughts in your very first discussion. We can't wait to see where the conversation goes.

I started a discussion
977 days ago
1 pt
How did you deal with a far away venue?
My fiance and I are considering a venue (ceremony and reception) that's an hour away from where both our families live (we're from the same area), and I'm curious to hear what others have done when there venue was far from their home base. If you had...

I earned a badge!
988 days ago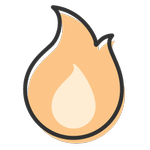 Hot Streak
Hot streak! You can't get enough of the WeddingWire community, can you? Thanks for being a loyal community member and visiting us 5 days in a row.