I participated in Lauren's discussion
1234 days ago
3 pt
Carpet woes
I do think everything else will outweigh the carpet. I personally am
...
View full discussion

I started a discussion
1239 days ago
1 pt
Carpet woes
I love the resort where we are having our wedding venue and we chose this newly built glass pavilion (chose it before it was fully built) that is indoors with AC but still has that outdoorsy/nature feel to it. The building itself is really pretty...

I participated in Lauren's discussion
1272 days ago
3 pt

I earned a badge!
1273 days ago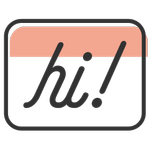 Break the Ice
We were hoping to hear what you had to say! You've broken the ice by sharing your thoughts in your very first discussion. We can't wait to see where the conversation goes.

I started a discussion
1273 days ago
1 pt
Is it rude to not invite some "family" members?
I really want to have a wedding on the smaller side with our close friends/family members that we know love us/care about us. However, my mom believes it is "bad taste/looks bad" to not invite certain people and that it will only stir up drama. The...