I earned a badge!
818 days ago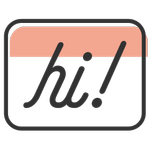 Break the Ice
We were hoping to hear what you had to say! You've broken the ice by sharing your thoughts in your very first discussion. We can't wait to see where the conversation goes.

I started a discussion
818 days ago
1 pt
Head count suggestions
Any suggestions on how should invite people? Should i create an event page on Facebook to keep track of head count?