135 Reviews
Recommended by 99% of couples
Quality of service

5 out of 5 rating

Average response time

5 out of 5 rating

Professionalism

5 out of 5 rating

Value

5 out of 5 rating

Flexibility

5 out of 5 rating
4 User photos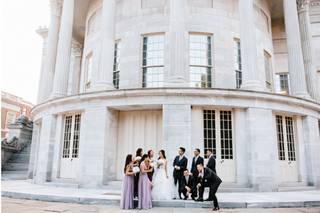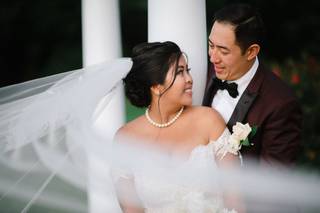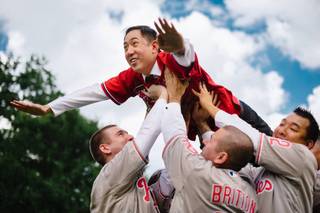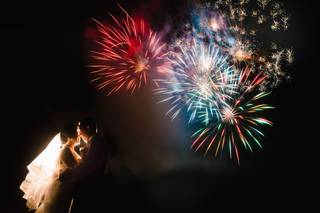 Jinny

Married on 08/27/2022

⭐️⭐️⭐️⭐️⭐️⭐️⭐️⭐️⭐️⭐️

I knew from the moment we spoke that Sean was the one meant to photograph our wedding. His positive energy is contagious and his talent shines through his portfolio with incredibly beautiful photos. He was kind enough to schedule last minute when our original photographer cancelled due to health issues. He was punctual, professional, and everyone loved him. There are no words to describe how grateful we are and how excited we are for our photos!

Emily M.

Married on 07/31/2021

We'd get him again! For our next wedding!

We're beyond happy to have stumbled upon Sean and were quickly drawn to his extremely creative portfolio. He was an excellent communicator and was fantastic in getting everyone organized for our wedding party group photos and also being a fly-on-the-wall for plenty of candid takes as well. We had a few different locations for photos, getting ready, church, park to meet our dog, an arcade/ local amusement park and then the reception venue. We had fun with all the photos and they obviously turned out amazing! We'd highly recommended him.. Thanks Sean!

Liz

Married on 04/09/2021

Has an eye for capturing the most beautiful and breathtaking moments that I didn't even notice at the time

Sean is an amazing photographer!! I barely slept the night before and was worried that I would look tired but he managed to capture nice pictures of me. He was enthusiastic and excited to take our pictures which made us feel comfortable and excited. He also provided a lot of directions since we did not know how to pose.His energy and enthusiasm was contagious and kept us upbeat throughout the day. His photos are so artistic , vivid, and colorful. He has an eye for capturing the most beautiful and breathtaking moments that I didn't even notice at the time. All our friends complimented us on how beautiful our wedding photos turned out. Sean is very responsive to text and email. A lot of other photographers would just give you the photos and leave but Sean took the time to edit my photos until I was satisfied. We're so glad that Sean was our wedding photographer!!

Are you interested?

Send a message

Christina B.

Married on 07/31/2020

Sean is the best

Sean photographed our July 2020 wedding. He takes the most beautiful photos and is fun and easy to work with. Highly recommend!

Brenna

Married on 10/05/2019

So glad we chose SML!

My husband and I just received our wedding day photos and we were so impressed by the quality and quantity of photos taken by Sean and Ian. The photos were retouched in a very natural way that brought them to life so vibrantly.

From our first meeting with Sean for our engagement shoot, he was so flexible, kind and very helpful. Sean answered a plethora of questions in a timely manner and provided several great tis bits. The engagement photos were back to us within two weeks and far exceeded expectations. We loved them so much that we ended up choosing 4 photos to circulate!

Fast forward to wedding day -Sean arrived and and brought such an air of calm to our large group of girls, scrambling around to get ready. Both he and Ian were magicians with the way they stealthily took so many photos to capture the special night. We really appreciated how attentive Sean was, making it a point to whisk us away from the crowd so we could have a few moments to ourselves to take it all in and also take a few more great photos of just the two of us.

For anyone seeking a very genuine person to work with who captures the magic of a wedding -you've found your guys!

Brooke P.

Married on 11/23/2018

Artz Wedding

Sean is an incredible artist to work with. The level of professionalism he gives is off the charts. I am so eager to see our final project!! His portfolio is creative, unique and displays art at its finest. I highly encourage you to hire Sean! He and his team are wonderful!!

Jeffrey

Married on 10/08/2017

BEST photographer ever

If you're looking to shop around for photographer you can stop right now and book Sean Lin. Sean went far and beyond for my wife and I as he made my wedding day amazing by capturing all the wonderful memories that day. He was professional and led me through the process better than my maître D from his many years of experiences. Besides his humble personality his work with the final pictures are magical. I referred him to all my family and friends who had the same experiences so I HIGHLEY recommend his service to anyone reading this. Thank you Sean for all you're doing .

Lauren

Married on 06/09/2017

There are too many good things to say about Sean! He is an amazing photographer and we are so glad that we found him. We did a lot of research and took this part of our wedding prep very seriously because we think that photos are one of the best ways to remember a wedding. We had family judge photos by various photographers and unanimously we would all pick Sean's photos as the best. Sean was totally professional from the minute we met him. He photographed our engagement photos and made us feel so comfortable and natural. He understood exactly the types of photos we did and did not feel good about taking. He is friendly and a true expert at his craft. The pictures are gorgeous and it is easy to see that we were relaxed and happy. He was so committed to getting beautiful pictures that we were the ones who had to say we were too tired for more. He loves what he does and you can tell from his work. At our wedding, he really wanted to make our big day special and our photos beautiful and unique. He was not intrusive during the important moments of our ceremony and reception and still captured beautiful images. Our photos are amazing and we will cherish them for a lifetime.

We would highly recommend him for any event and we will definitely be calling him to document the other big moments of our life together.

-Lauren W

Angela

Married on 10/01/2016

Stunning, unique, amazing quality photos from a genuinely easy going and fun photographer. From the first time we met Sean (and his lovely wife Sophia) for our engagement shoot we knew were in excellent hands. He didn't just mark the occasion, he captured our excitement, love, and laughter in ways we didn't expect because he clearly captures every couple differently. The actual wedding photos left us speechless with so many tiny moments throughout the day and the larger scenery and urban landscape setting of the day. 5 stars just isn't enough!

Emily

Married on 08/06/2016

Talented and personable Sean Marshall Lin and his lovely wife Sophia photographed our August 2016 wedding. When we first met with Sean, we appreciated his a la carte options, since so many other photographers build in/rope you into packages with options you may not even want! Sean's portfolio is impressive, and his style of documentary photography is exactly what we were looking for--we wanted our wedding photos to tell a story of the day, rather than having a majority of posed shots. Sean was not pushy, and he was communicative and so, so easy to work with. He arrived early the day of our wedding and braved some pretty treacherous August heat with no air conditioning for us. He and Sophia were quick to capture any photos we requested, but for the most part we let them take the lead and we were so pleased with the results! Sean really has an eye for capturing moments that we will treasure forever. We have gotten so many compliments on our wedding photo collection, and the quality of the images is spectacular. I smile whenever I look at the pictures, and now our biggest challenge is how my husband and I will ever narrow down what images we want in our wedding album and displayed in our home! Sean was a fantastic choice for our wedding and we would 100% recommend him to anyone! Thank you Sean and Sophia for helping to make our wedding day a dream that we can relive through your images!

Katie

Married on 07/30/2016

Sean was absolutely AMAZING! Words can't even describe how incredible our engagement and wedding photos are. Trusting someone to document every aspect of your wedding day is scary but we seriously could not have chosen a better photographer than Sean. He was so easy to work with and made us feel so comfortable. He captured our day so perfectly. We have gotten a TON of compliments on our pictures and even had friends who are married say they wished they had Sean as their photographer.

Sophia

Married on 06/26/2016

My husband and I both enjoyed working with Sean and Sophia. We had our small, low budget, family only, wedding reception at my parent's home on a rainy day; and I had been worried that given the weather and humble settings, we might not end up with photos worth mentioning. We ended up with fantastic photos that held true to the artistic talent that I had fallen in love with when first researching photographers in the Philadelphia area. There were plenty of shots of the gathering as well as family portraits and more formal bride and groom portrait shots. We appreciated their knowledge in guiding us comfortably through various locations and scenes for the portrait shots. Guests also commented on their professional ability to know when to make themselves present throughout the day and know when to fade into the background.

Amy

Married on 05/28/2016

Sean and Sophia are the best! We are so lucky to have found not only the most amazing photographers but truly awesome people as well. It's no wonder that after meeting them, you'll just know that you want to share one of your most important days with them. You can't go wrong with them!

Kevin

Married on 05/21/2016

Sean and Sophia are an awesome team! I cant say enough good things about them and would definitely recommend them to anyone. Not only did they photograph our special day, they even went above and beyond to help out around the wedding outside of just taking photos. They're highly professional, friendly, and definitely know what they're doing.



We can't even begin to express how amazing Sean and Sophia are. Not only are they super passionate about their work, they are also the friendliest people ever. They have such amazing ideas and creativity that our pictures came out absolutely beautiful (even though it rained on our wedding day)!

We did hire a day of coordinator and unfortunately, she wasn't as helpful as I wanted. However, me and my husband didn't even notice because Sean and Sophia stepped in and helped in any way they could. They seriously went above and beyond!

They are hands down the best vendor we booked and we will continue to use them whenever we can! We would recommend them to anyone!

Frances

Married on 05/06/2016

Sean and Sophia made the perfect memory of our wedding. They were super easy and organized to work with. We met Sean once at the beginning of our wedding preparation and exchanged a few quick emails before the wedding, but we were 100% confident that we were in safe hands. On the wedding day, Sean and Sophia came to the hotel earlier than scheduled to get set up. It was pouring the entire day, so I decided to cancel the shooting outdoors. Sean was very creative and made a lot of great pictures in the hotel and at the wedding venue before the ceremony. They stayed until the very end of our reception to make sure they could catch the moments of the dance floor and sparkler exits. We had another reception in China three weeks after the wedding in Philly so I asked Sean to have a portfolio of pictures ready by then and he made it in time despite his busy schedule. We loved how all the pictures turned out and got so many compliments from family and friends. We grabbed brunch with Sean and Sophia last wkd and had a great afternoon together! All in all, we would highly recommend Sean and Sophia to anyone who is looking for the best photographer for your lifetime events! Four thumbs up from Frances and Wen!!!

Valarie

Married on 04/15/2016

I met with several photographers before meeting with Sean. After our meeting, I knew my search was over. Sean was detailed and accommodating, and from the photo's he showed in his albums and the canvases he had displayed in his studio I was impressed. Sean was easy to communicate with and always responded to my questions/concerns within a timely manner. More importantly, he was such a pleasure to have around on my wedding day. Sean will pitch in and help where need be. I had a situation while getting dressed and he jumped right in to help me and my mother. He isn't overwhelming and doesn't try to control your day which was a huge plus in my book. He gives direction when needed but lets you live out your day and enjoy. Sean came on the party bus with us which was really cool and he captured fun pictures while in transit. My bridal party thought it was awesome that he came with us. His pictures portray the natural beauty that surrounds you on your special day. I couldn't thank Sean enough after I seen all of my pictures. I was in love and received so many compliments.

Jennifer

Married on 09/26/2015

Sean and Sophia are absolutely amazing! They shot both our engagement and wedding photos and made us feel so comfortable during our shoot. Our photos look like they could be on the cover of a magazine, they are of such high quality! I wouldn't recommend anyone else but Sean to someone who is looking for a photographer. He captured every moment just perfectly. Every time I look at our pictures I feel the same emotions as if I am suddenly transported back to the exact moment in time. There are no words to describe how beautiful they came out. Sean is so accommodating and was wonderful to work with. He made sure that our wedding album was everything that we wanted (and more)! Having Sean as our photographer was one of the best decisions we have ever made.

Melissa

Married on 09/20/2015

I came across Sean Marshall Lin through an online search, and was instantly obsessed with his work. Sean is not your typical run-of-the-mill wedding photographer. He is a seriously talented artist. My husband and I booked him before we even had our wedding venue. Not only is he really creative and just unbelievable at taking photos, but he is one of the sweetest guys you will ever meet. Both Sean and Sophia are the ultimate dream team. They captured every single moment of the day, and told our story in the most beautiful way. That sounds really cheesy, but I can't find the words to describe just how impressive and special every single one of their photos were. They were just beyond anything we could have ever hoped for, and our expectations were REALLY high. Sean's style is very distinct and it is what sets him apart from all the others. On the wedding day, him and Sophia made everyone feel so comfortable and were so respectful of the videographers, but weren't shy in getting people/things out of the way for the perfect shot. He instantly knows what's going to work, sets it up and I swear gets the perfect shot right away. Photographers who may not be as experienced take multiple shots of the same thing, but not Sean. They are soooo good at candid shots too! We opted for an unplugged wedding ceremony, which just goes to show you how much faith we had in Sean and Sophia to capture everything, and they did not disappoint! They may have cost a bit more than your typical wedding photographer, but it is 100% worth it. Your wedding day will fly by, and you will think that you forgot certain parts of the day, but looking back at the photos, you relive it all over again, and have these memories to cherish forever. Trust me, this is not something you want to skimp on for your wedding. It is quite possibly THE most important vendor of the day. If he isn't available on the day you want to get married, my suggestion is to find a new date! He's that good!

Sean and Sophia are AmAzInG and have a great gift of capturing genuine moments in an artistic way. When I came across their portfolio online (this was 2 years before I had gotten engaged) I knew that if I was ever going to get married, I wanted them to capture it! We are so impressed with the photos from our wedding day and couldn't be more happier with our decision.

Sean and Sophia were the best vendors that we worked with for our wedding. My husband and I were lucky enough to have Sean for both our engagement shoot and our wedding day. We knew that we wanted Sean to photograph our wedding from the beginning since he had done a few of our friends' weddings and everyone raved about his work. He is very easy to work with, makes you feel at ease and guided us through the entire thing. His work is amazing and Sean has the ability to capture all the emotions and love during our wedding day! He has the eye to capture all the beautiful, precious moments and you never even notice him there. When we got our photos, we literally loved every single one of them and are having a hard time choosing which one we want to put in our wedding album. Sean and Sophia are the best and we give them the highest recommendation. Book them as soon as you can since they are highly sought after and hope they are available on your wedding day!

The first thing I did--before the venue, before the dress--was look into wedding photographers. It would be one of the few things that would last: after the wedding, I would have my memories (that fade), my husband, and the photos. I didn't want a videographer, so it was all up to the photos to remind me of all the details.

So, being the kind of person I am, I exhaustively researched a whole bunch of photographers. I made a spreadsheet. I took notes. I looked through thousands of photos and reviews. Finally, I emailed a few people. Of those, Sean was my first choice. And when he said he was available, I snapped him up!

Enough about me--onto Sean.

Sean is a consummate professional. He's not just a great wedding photographer--he's a great photographer and artist, period. His work is classic; these are photos I will look back on in 50 years and still think are beautiful. He is so, SO good at capturing emotion, and the essence of a person.

When we had our engagement shoot with him, Sean made us feel comfortable in front of the camera. He's not afraid to get on the ground to get a good shot. During the wedding, he melted into the background and I'm absolutely shocked that he got some of the shots that he did. He has a candid, photojournalistic style, but he also indulged my family in their desire for the typical family photos (which also came out great). I'm having such a difficult time picking which photos to print.

By the way, I had my wedding on 8/9, and received my USB of images today in the mail. That's 3 WEEKS. 3 weeks for almost a thousand photos! (Not to mention the preview photos and facebook album came a week sooner. I didn't consider speed that important since I figure great photos are worth waiting for, but DAMNNN)

Not only is Sean a great photographer, he is also an amazing person. Easygoing, funny, smart, and SO nice. I'm actually sad that I had to move to New York and thus can't get together with him for a burger.

Danielle

Married on 06/28/2015

My wife and I were BLOWN AWAY by how fantastic our photos came out!! We could not be happier!

Working with Sean was a breeze, he made us feel very comfortable right from the first meeting. On top of taking phenomenal photographs, he is incredibly friendly, easygoing and professional.

You can tell that he really enjoys capturing these special moments.

We just can't say enough how happy we were with Sean!!

Stacey

Married on 05/09/2015

My husband and I cannot say enough wonderful things about working with Sean Marshall Lin! We live in another state than where we were married, and Sean Skyped with us ahead of time to plan the day's schedule, listen to our ideas, give us great advice, and answer all of our questions. He was also very responsive via email. On the day of the wedding, Sean was unbelievable. He arrived ahead of schedule and I don't think I saw him sit down once. He was fun, funny, energetic and efficient during the bridal party and family photos, putting everyone at ease. During the ceremony, he was able to capture all of the details and emotion while remaining discreet. He has a true creative eye, and his artistry and aesthetic sense can be seen in all of our photos. We received our preview photos about 3 weeks after the wedding and the rest of the photos about a week after that. I have received endless compliments about how our photos look like they are from a magazine, are the most beautiful wedding pictures anyone has ever seen, etc. If you are looking for a wedding photographer who is professional, dependable, creative and intelligent, then Sean is your man!

Dana

Married on 05/02/2015

We have booked Sean for our engagement session and for our wedding. I met with him in person, where he showed me his beautiful work. I have looked through his photos through the custom albums and the canvas prints. I was so shocked by the amazing quality! Even though his photos are absolutely STUNNING on his website, the computer screen doesn't do the photos its justice. They are absolutely breathtaking in person!!!!
The engagement session was so much fun! He made us feel so comfortable and guided us through the entire thing.
When it came to my wedding... oh boy! They have captured everything I have felt that day! I relive my day over and over again with these photos. And I like myself in every single photo! He was so candid, half of the time while looking at our photos we had no idea he was there! You will not regret booking him, he provides the BEST QUALITY service you can find. My bridesmaid loved him so much she has booked him for her wedding in 2016!!! Also, Sean works really fast and I got all my photos within weeks, while brides that have gotten married before me were still waiting for theirs!
And last but not least, Sean and Sophia are amazing people and great friends! Working with them was such a joy and I will absolutely recommend them to everyone!
Are you interested?
Send a message