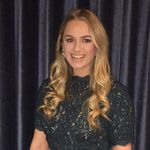 Sinéad
Hi everyone, I'm Sinéad. I'm one of your Community Managers at WeddingWire. I'm here to answer any wedding planning or WeddingWire questions that you may... View More
Hi everyone, I'm Sinéad. I'm one of your Community Managers at WeddingWire. I'm here to answer any wedding planning or WeddingWire questions that you may have. I'm excited to learn about you and your wedding!
WeddingWire Administrator

Who's getting married this week? (9/2/19 - 9/8/19)
Congratulations to everyone getting married this week!! Make sure you come back to post pictures and share advice from your big day! Comment below if your special day is coming up so we can be sure...
2