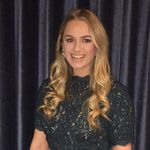 Sinéad
Hi everyone, I'm Sinéad. I'm one of your Community Managers at WeddingWire. I'm here to answer any wedding planning or WeddingWire questions that you may... View More
Hi everyone, I'm Sinéad. I'm one of your Community Managers at WeddingWire. I'm here to answer any wedding planning or WeddingWire questions that you may have. I'm excited to learn about you and your wedding!
WeddingWire Administrator

Who's in charge of the holiday decorations?
Sinéad
, on December 23, 2019 at 10:08 AM
Decorating your house is always a fun way to get in the holiday spirit , but is one of you waaaay more into it than the other? Or do you divvy up the seasonal duties so you each have your own...