Ok, your wonderful day is coming to an end and it's time for you and your new spouse to go! Do you have a fun exit planned? Will your guests set out your path with sparklers, bombard you with bubbles or cover you in confetti? Or will you sneak out in a more low-key way?
Are you doing a grand exit? Yea or nay??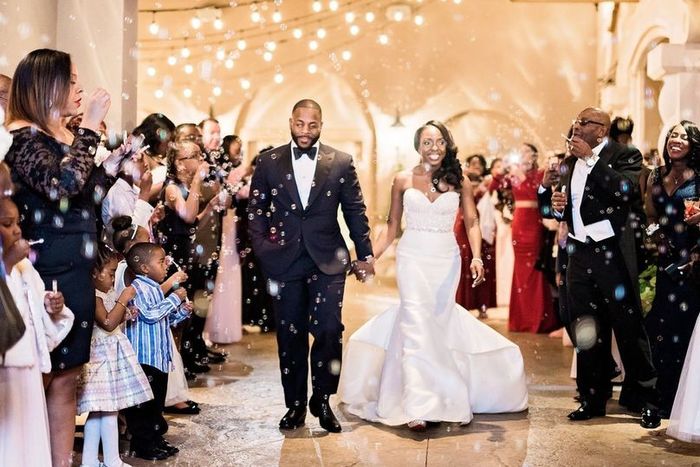 Photo from Aristide | Colleyville in Colleyville, TX
⭐⭐⭐⭐⭐
Thanks for taking part in this week's game! If you missed any of our questions, you can see them all linked here: Yea or Nay?
Want to check out our recent games? Make sure you didn't miss: You or your boo? , Paint It Black! and One or more?