Encinitas Wedding Rentals
Rating 5.0 out of 5, 1 Review
(1)
· Encinitas, CA
Funky Bus- VW Bus Photo Car is a company in Encinitas, California, that offers their vehicle as a vintage rental option...Read more for weddings. This team's 1968 Volkswagon Bus makes for an eyecatching backdrop for photo sessions and cocktail hours. It has been featured in a variety of catalogs, websites, and...
Rating 5.0 out of 5, 25 Reviews
(25)
· Encinitas, CA
Brilliant Event Lighting is a family-owned and -operated wedding lighting company based in Encinitas, California....Read more Professionally trained film lighting expert Scott McBride has more than six years of experience in the lighting industry. He believes that beautiful lighting provides a fun and romantic...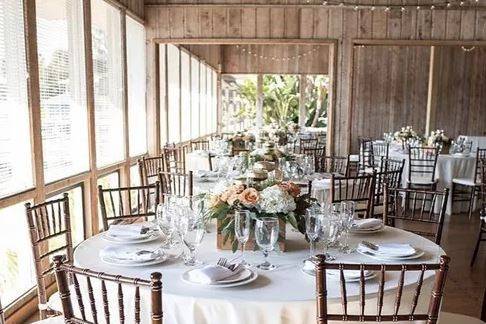 Other options near Encinitas, CA