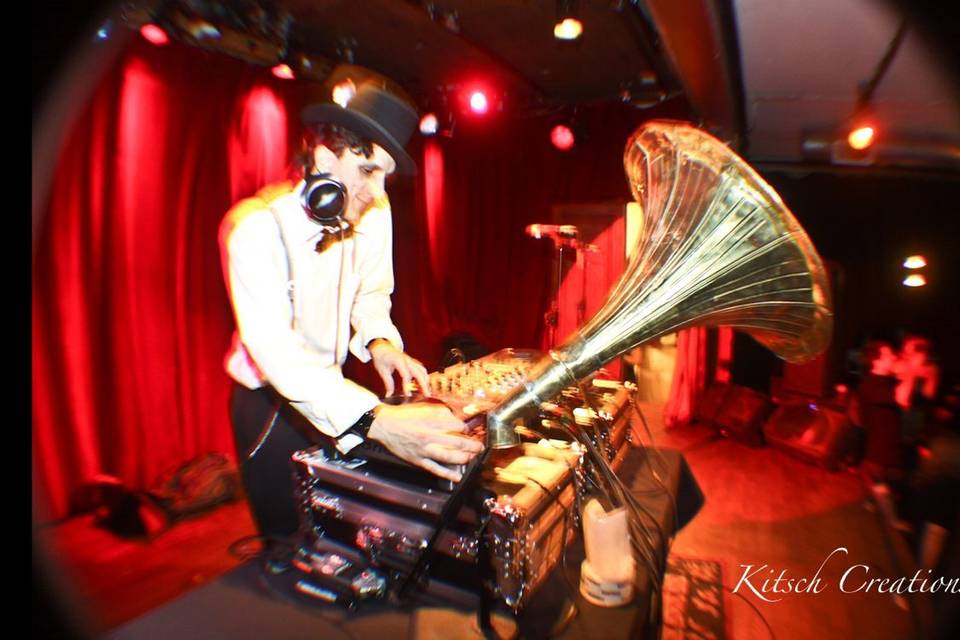 About
Music is a important part of your special event to set the mood and bring your celebration to fruition. It sets the tone and mood, and can help bring the generations together. DJ Eliazar is a veteran DJ that can make your event something special. My musical tastes span the globe, and so does my experience. With over 20 years of history in the trade, from radio, clubs, festivals, weddings, company launches, art gallery openings, etc, I know how to make the music flow effortlessly. I have had gigs more than 20 cities around the globe, I am sure to be able to find what your event desires.
I am available to meet with clients ahead of time to plan out the desires of your special event. Providing examples of different musical styles to choose from, and giving you a sample playlist of what direction I may think may suite your fancy is all included in the planning stages of an event. You can be as involved as you wish, or be hands off in the planning for an event. The musical part of your event is the moment when all your guests are given a chance to step out of their normal everyday existence, and let themselves have a great time. This is the time to for all generations and types of people to join together, experience each other's company, and feel good. I take this as a responsibility to make that time the happiest it can be, and take pride in knowing that I work hard to read a group of people and give them what they want to feel young and alive.
Musical styles include the last 50 years of the Billboard charts, Electro, Swing, Soul, Blues, Funk, Lounge, Jazz, Mashups, EDM, Indie, Punk, Reggae, Afrobeat, Balkan/Gypsy, Klezmer, Middle Eastern, Latin, and just about anything else you can come up with.
I not only do the music for the dancing part of the soiree, but also set up playlists to your liking to set a subtle pleasant mood during the early stages of an event - as in a dinner part of a wedding banquet.
I bring a full sound system: microphone, turntables, CD decks, and a laptop so if anyone in your event has something they want to bring from home to be integrated in the event it can be done easily and smoothly. I can even bring the wind up gramophone with if you think it will fit the mood. I come professionally dressed on the nature of the event - from a 3 piece suit with a top hat, down to full casual wear. I enjoy nights with specialized themes and can accommodate just about anything.
I can also bring a small live jazz band, circus performers, and more for your event if it is desired.
Send me an email for rates and links to mixes from a wide range of styles. I can be available for events all over Vancouver Island and beyond… as I still travel every other month to do some events in Montreal, Vancouver, Portland, and other cities.
Interview here
http://www.youtube.com/watch?feature=player_embedded&v=HnsXCCt8s-I
Voted in the top 5 Djs in Montreal for a 2012 magazine readers poll here
http://www.camuz.ca/blogue/les-resultats-du-sondage-categorie-electronique
Dance mixes for club style events can be heard here
https://soundcloud.com/eliazar/sets/dj-eliazar-dj-mixes/
more downtempo global beat mixes can be heard here
http://www.destinedtolive.com/dj/dj-eliazar/
For mixes of more traditional wedding type please contact me for private links
Map
Would you like to visit?
Request a visit
Denman Island, V0R 1T0