6 Second Marriage Secrets to Successful (Re)Marital Bliss
Experts share their best advice for navigating a second marriage to ensure a strong relationship from the start.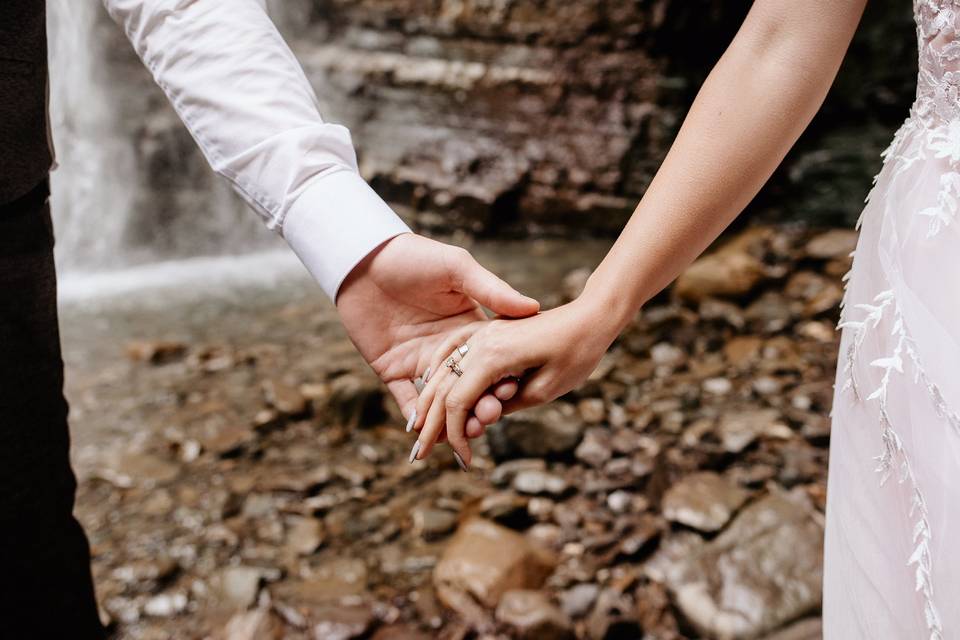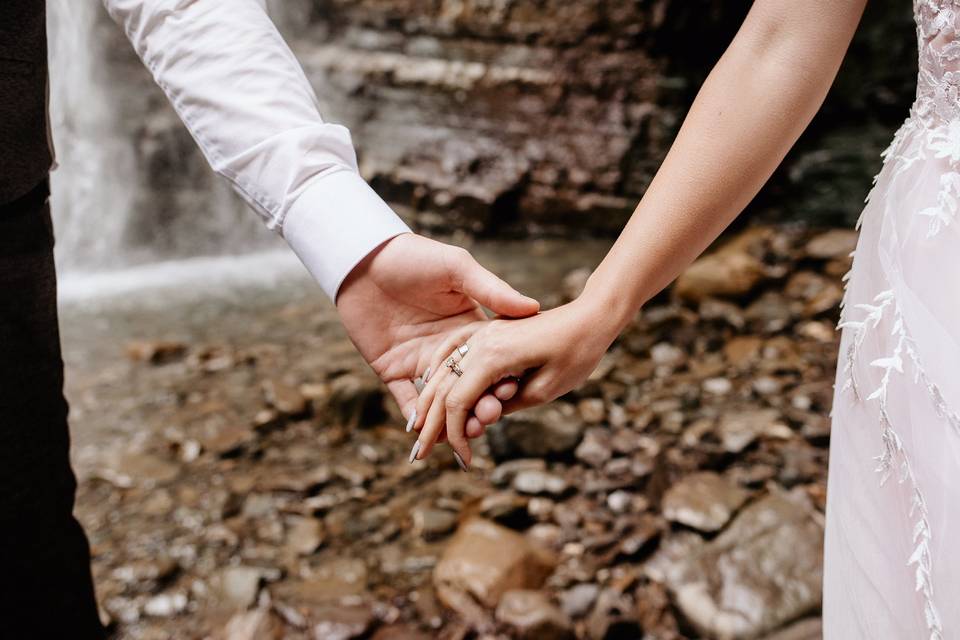 No one intends to marry more than once. When you find someone you want to spend the rest of your life with, usually that means forever. But, of course, not all marriages are cut out to last. In fact, the divorce rate in the United States is an estimated 50 percent of all marriages, according to the American Psychological Association. That means that half of all marriages end in divorce.
For many, divorce is a positive step in the right direction; a new beginning and an opportunity to start fresh with someone new. Nearly 80 percent of divorced individuals end up remarrying, according to the Pew Research Center, and many find much happiness in their second attempt at wedded bliss. There are several reasons for this. For starters, more often than not your second marriage does not involve having new children, compared with the frequency of this in a first marriage, Gail Saltz, M.D., a clinical associate professor of psychiatry at the NY Presbyterian Hospital Weill-Cornell School of Medicine, points out. "This can change the dynamic a lot, since there is less pressure to pool finances to provide for, and pass on to, those children," she says. "There are a myriad of obstacles, including blended families and navigating stepparent roles of children who are not biologically theirs (stepchildren), having to deal with child support, as well as trepidation as to what caused the first marriages to end."
For all of these reasons and more, timing is key when it comes to new marriages. Grant H. Brenner, M.D., psychotherapist and co-author of Irrelationship: How We Use Dysfunctional Relationships to Hide from Intimacy, believes it's important for individuals to allow themselves enough time to grieve and work through any personal development problems that may have contributed to the breakdown of the first time you got married. "These issues aren't always there—maybe the first marriage ended for reasons unrelated to relationship or personal problems—but if those were factors, it's important to make a good start on them before getting back into serious dating, let alone marriage," he says. "Grieving could take several months to a year, but if it is taking significantly longer, there may be more going on psychologically which needs focused attention."
The good news: Once you have grieved and processed the emotions that have to do with the end of your first marriage, you can look forward to meeting someone in the future who is a better fit for you. Whether you've already met this special person or are in search of them, here are some expert tips for how to have a successful second marriage.
Heal from your first marriage.
As Dr. Brenner already pointed out, healing from your past relationship before you even begin to seek out a second suitor is a smart idea. "Do your best to clear out emotional, mental, and physical reminders of your first marriage," says Carla Marie Manly, Ph.D., clinical psychologist, speaker, and author of upcoming book, Date Smart. "You and your partner deserve to start a new love life free of the ghosts of former relationships—a fresh start is the best way to ensure a blissful, loving marriage."
Spend time getting to know yourself.
Maybe you married young with your first spouse and didn't really get the chance to get to know your true self. Once your previous marriage ends is the perfect time to not instantly jump into the next relationship, but rather take the time to reconnect with yourself, your interests, your hobbies, your passions, etc. "Self-knowledge, reflective function, and ability to manage emotions and conflict are key factors, starting with oneself," notes Brenner.
Have realistic expectations.
Even though you're well aware that relationships don't always work out, it's important to maintain realistic expectations of your second time around. "People with idealized notions of marriage or the idea of meeting someone who will instantly make their lives whole are often disappointed," warns Brenner. "At the same time, it is true that people who have had difficulty with relationships can look forward to meeting people in the future who are a better fit for them, and that if there are personal problems contributing to relationship difficulties, they can be overcome."
Talk about the tough stuff before you tie the knot.
Manly recommends making sure that you and your new partner are on the same page with important issues that will directly impact your future marriage, such as finances, child rearing, in-laws, former spouses, and everything in between. ""Depending on the life stage of the partners in a second marriage, it can be tricky to navigate issues such as finances, living situations, home ownership, children, and more," she says. "You don't need to be perfectly aligned on everything, but you do need to be aligned on the deal-breaking issues."
Communicate openly and tactfully.
"Openness is correlated with deepening closeness and greater intimacy, but oversharing too much, too soon or in the wrong ways can backfire," says Brenner. He recommends being honest with your partner, but also diplomatic. "Learn to recognize the signs of destructive conflict and use differences as opportunities to solve problems and also to celebrate unique contributions," he says.
Pay attention to your new relationship.
Last, but not least, Brenner urges couples attempting a second wedding to spend time nourishing the relationship—watering it like a plant. "The relationship itself is just as important as either individual," he says. "It has to have a life of its own—both people have to cherish and cultivate the relationship, being intentional and conscious in the process while preserving spontaneity."