6 Beauty Products to Help You Survive Wedding Season
Here are some of our favorite beauty products that will be a lifesaver during wedding season.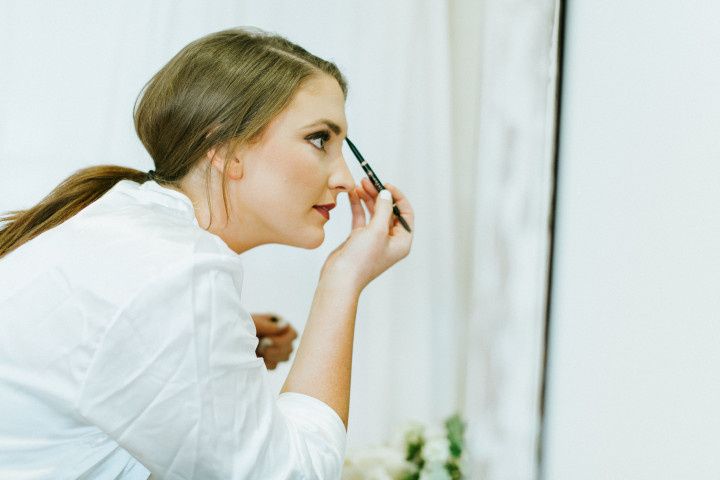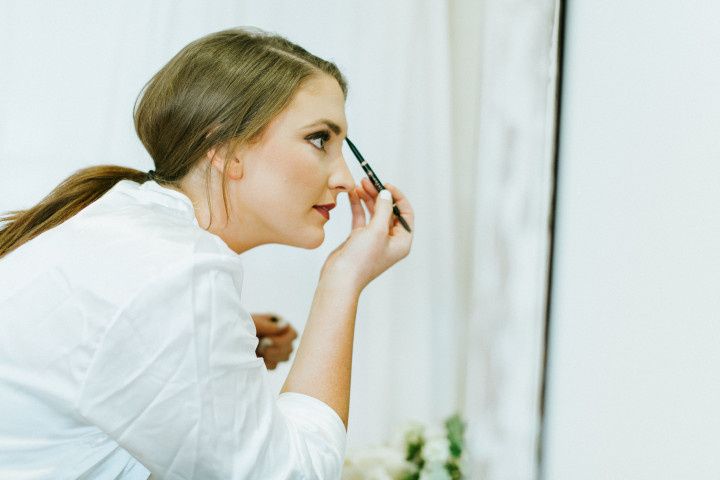 Photo: Benjamin Garrett Photography
Wedding season is here, which means from late April until early October everyone will most likely know at least one person (or more!) who is getting married. If you're going to be a wedding guest this season, you certainly want to look your best—from your skin to your hair and more.



Waterproof mascara
Whether it's the personal vows at the ceremony or a super-sweet toast during the reception, you're bound to shed some tears at a wedding. That is why it is important to apply a trusty water resistant mascara to avoid any ugly crying throughout the day. A smudgeproof mascara will keep your lashes looking long and gorgeous even if you are blotting away happy tears.
Editor's pick: Bobbi Brown No Smudge Mascara, $28, from Lord & Taylor



Long-lasting lip stain
A matte lip stain is a must during wedding season, since you won't have to worry about constantly reapplying in the bathroom. Keep lips looking bright and bold with a fun lip color that stays on all day and night! A lip stain will make your lips look luscious and full or sexy and bare. You can easily choose from a number of different tints if you're looking for a more bare-lip approach or something more bright and daring.
Editor's pick: Dior Lip Tatto, $30 from Sephora


Replenishing body lotion
You'll want to remember to apply some kind of hydrating lotion on your legs and arms to keep your skin smooth and radiant throughout wedding season. Finding a body cream that you can easily put on after a shower will significantly change the look and feel of your skin. This will also keep you feeling confident when doning a cocktail dress or even a strapless gown.
Editor's pick: AERIN beauty Mediterranean Honeysuckle body cream, $58 from Nordstrom



A go-to dry shampoo
Constantly styling your hair during wedding season can leave your strands feeling dull and dried out. Therefore, you should look into purchasing a go-to dry shampoo to help refresh your locks. It's also super easy. Just spray (near your roots), flip your head over and quickly dry it out with your blowdryer. You'll notice your hair will feel thick and full of volume without having to jump in the shower!
Editor's pick: Batiste Dry Shampoo, $8 from Ulta Beauty


Oil-free makeup remover
You never want to go to bed with a full face of makeup on, ever. This will clog pores and create blemishes that no one wants if they have to attend a wedding. Avoid these unwanted breakouts by keeping your skin clean with a premoistened cleansing wipe. An oil-free wipe will remove any leftover makeup, dirt or other pore-clogging elements you don't want—leaving your skin refreshed and smooth all season long.
Editor's pick: Neutrogena, Oil-Free Cleansing Wipes, $8 from Neutrogena


Hydrating face mask
It's always important to remember to give your face some love after making it up for all of the pre-wedding and wedding day events. A hydrating face mask will keep your face feeling rejuvenated and toned during the hustle and bustle of wedding season. We suggest applying during a night in where you can kick back with a glass of wine and a chick flick on in the background.
Editor's pick: Fresh Rose Face Mask, $25 from Sephora