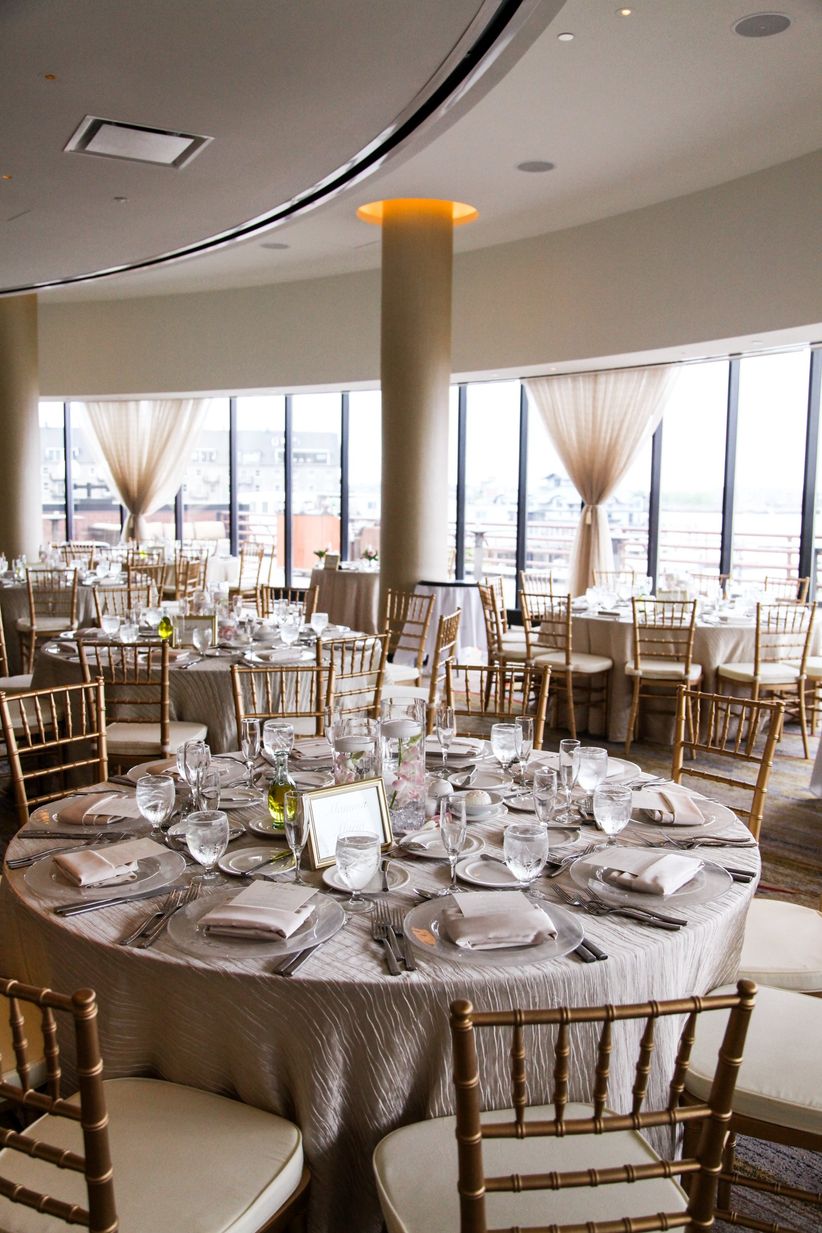 Photo: One Eleven Images
Ready, Set, Search!
Finding the perfect location is a key factor in setting the tone and feel of your wedding day. Even though it is just one day, this is the 'first day of the rest of your lives.' Cheesy, we know, but it's true! Your wedding day will be a lasting memory for you and your guests. Now it's time to find the perfect backdrop for that memory!
No matter what type of reception you'd like to have, there's a location that's right for you. Most likely, you already have a sense of the style and setting for your reception location. Imagine, for a moment, your dream wedding. Are you in a large ballroom with chandeliers and low lights with guests seated at round tables enjoying their plated meal? Or do you see a garden wedding with a pastel color palette, parasols, and lemonade? These ideas, and your wedding venue, should ultimately reflect your personal style as a couple.
Larger facilities, like hotels and country clubs, are often a popular choice for weddings as almost everything you need is in one place. They can provide everything from the catering and staffing to the linen rentals and bar set up. If this type of venue is not your cup of tea, there are so many amazing and unique options out there -art museums, historic mansions, botanical gardens, amusement parks - just take your pick! These are all great options, but be aware that these venues are typically just that, a venue. For those of you who enjoy the planning aspect, this may be your route as you will be responsible for a considerable amount of legwork.
If you have always dreamed of an outdoor wedding, you are not alone! Many engaged couples love the great outdoors whether it is at the beach or on a farm and plan their weddings accordingly. Although, keep in mind, Mother Nature may have her own plans for your big day, so you should always have a backup plan in case she makes an appearance!
Before making a decision, make an appointment with the Event Manager at your potential venues to visit the site and to ask questions about miscellaneous fees and any restrictions they may have for capacity, other wedding vendors, décor, noise, parking, begin/end times, linen, tables, chairs, etc. Everything should be spelled out in the agreement, so be sure to read the fine print!
There is a lot to consider as you choose your wedding venue, but take comfort in knowing that the right venue for you is out there and you will have a beautiful backdrop for your perfect wedding!