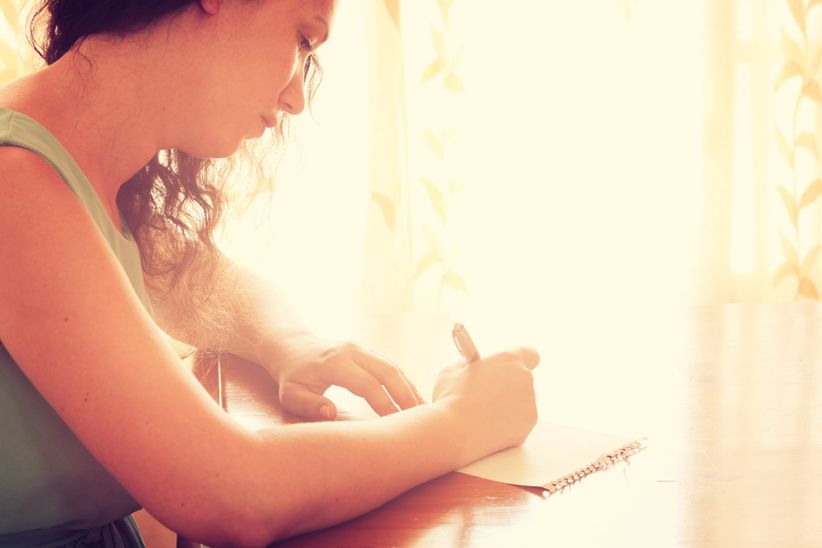 Some people are naturally born wordsmiths who have a knack for weaving together sentences effortlessly. These are the friends whose birthday cards you always keep, who can touch your heart and bring you to tears with a few carefully-selected phrases. When they are invited to weddings of loved ones or celebrating an engagement announcement, they somehow not only pick the perfect card, but they include engagement card quotes that perfectly describe the couple's love story, their wishes for the future and the beautiful gift that is finding your soulmate.
Then… there's everyone else.
If you're more of a math or science nerd, and less of a poet, you may spend endless time staring at a blank engagement card, agonizing over what to say. Whether you're planning to pop the question in writing or sharing your well wishes to recently-engaged loved ones, you might find yourself with a bit of writer's block. Instead of putting pressure on yourself to come up with brilliance when perhaps, penning isn't your forte, take a page out of works of art of many authors, philosophers and influencers. From Shakespeare himself to Dr. Seuss and every artist in between, consider these engagement card quotes as the ideal inscription for an engagement card. The perk of using the language of others is your sentiment is express eloquently, and without you breaking into a hot sweat.
Here, 21 engagement card quotes to keep handy the next time another one of your friends puts a ring on it:
"You can't blame gravity for falling in love." —Albert Einstein
"A successful marriage requires falling in love many times, always with the same person." —Mignon McLaughlin
"Let the wife make the husband glad to come home, and let him make her sorry to see him leave." —Martin Luther
"My most brilliant achievement was my ability to be able to persuade my wife to marry me." —Winston Churchill
"There is no more lovely, friendly and charming relationship, communion or company than a good marriage." —Martin Luther
"A happy marriage is a long conversation which always seems too short." —Andre Maurois
"One should believe in marriage as in the immortality of the soul." —Honore de Balzac
"To keep your marriage brimming, With love in the loving cup, Whenever you're wrong, admit it; Whenever you're right, shut up." —Ogden Nash
"Remember that creating a successful marriage is like farming: you have to start over again every morning." —H. Jackson Brown, Jr.
"I love being married. It's so great to find that one special person you want to annoy for the rest of your life." —Rita Rudner
"You know you're in love when you can't fall asleep because reality is finally better than your dreams." ―Dr. Seuss
"It is not a lack of love, but a lack of friendship that makes unhappy marriages." ―Friedrich Nietzsche
"There is never a time or place for true love. It happens accidentally, in a heartbeat, in a single flashing, throbbing moment." ―Sarah Dessen
"Love is that condition in which the happiness of another person is essential to your own." ―Robert A. Heinlein
"Love looks not with the eyes, but with the mind / And therefore is winged Cupid painted blind." ―William Shakespeare
"You don't love someone because they're perfect, you love them in spite of the fact that they're not." ―Jodi Picoult
"The best love is the kind that awakens the soul; that makes us reach for more, that plants the fire in our hearts and brings peace to our minds. That's what I hope to give you forever." —Nicholas Sparks
"We're all a little weird. And life is a little weird. And when we find someone whose weirdness is compatible with ours, we join up with them and fall into mutually satisfying weirdness—and call it love—true love." ―Robert Fulghum
"The greatest happiness of life is the conviction that we are loved; loved for ourselves, or rather, loved in spite of ourselves." —Victor Hugo
"To love is nothing. To be loved is something. But to love and be loved, that's everything." —T. Tolis
"I swear I couldn't love you more than I do right now, and yet I know I will tomorrow." —Leo Christopher