10 Classic Bridesmaid Dresses for a Timeless Look
Planning a traditional wedding and not sure what your leading ladies should wear? Opt for these classic bridesmaid dresses.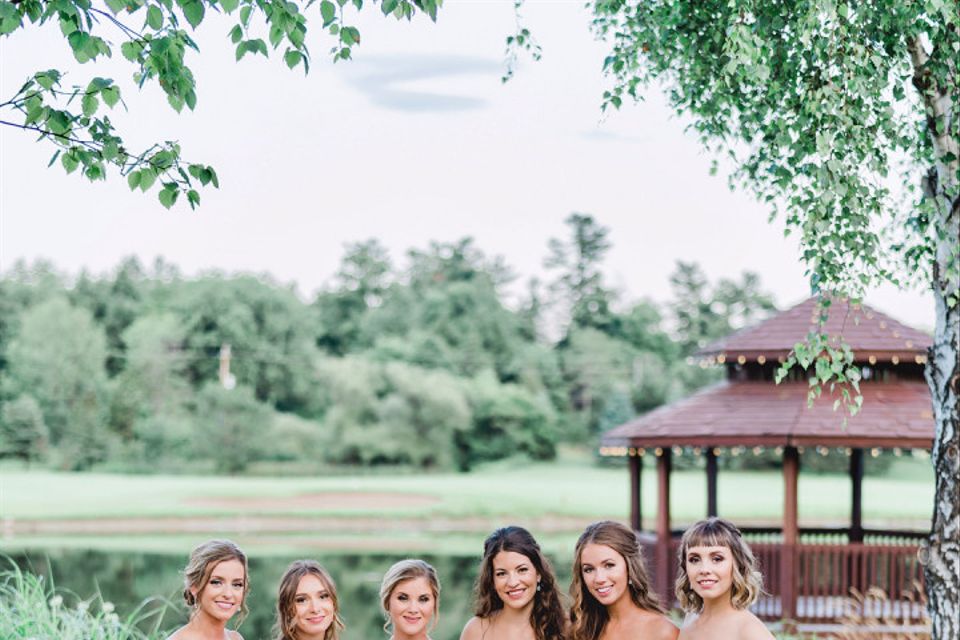 Sponsored by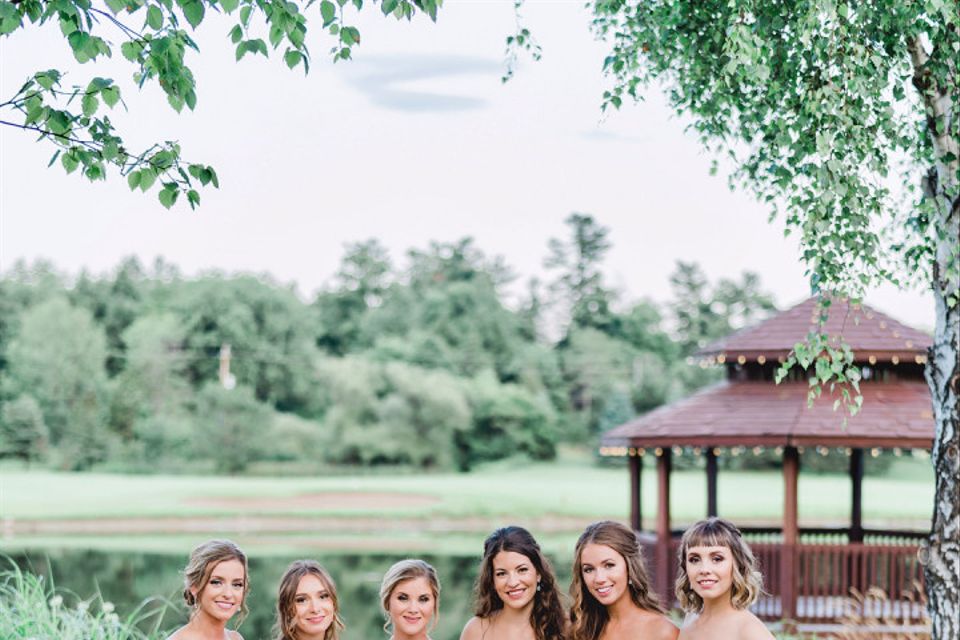 Couples marrying in a formal setting, like a house of worship or ballroom venue, should opt for classic bridesmaid dresses. These types of styles pair well with a traditional wedding style because they feature timeless details, like modest necklines or subtle lace. Classic bridesmaid dresses also usually stick to a neutral or softer color scheme, rather than something trendy or vibrant, to ensure they never go out of style. So, if you're planning an elegant celebration and want your 'maids to match, you're in luck. We've teamed up with David's Bridal and compiled our favorite classic bridesmaid dresses.
These classic bridesmaid dresses will definitely stand the test of time.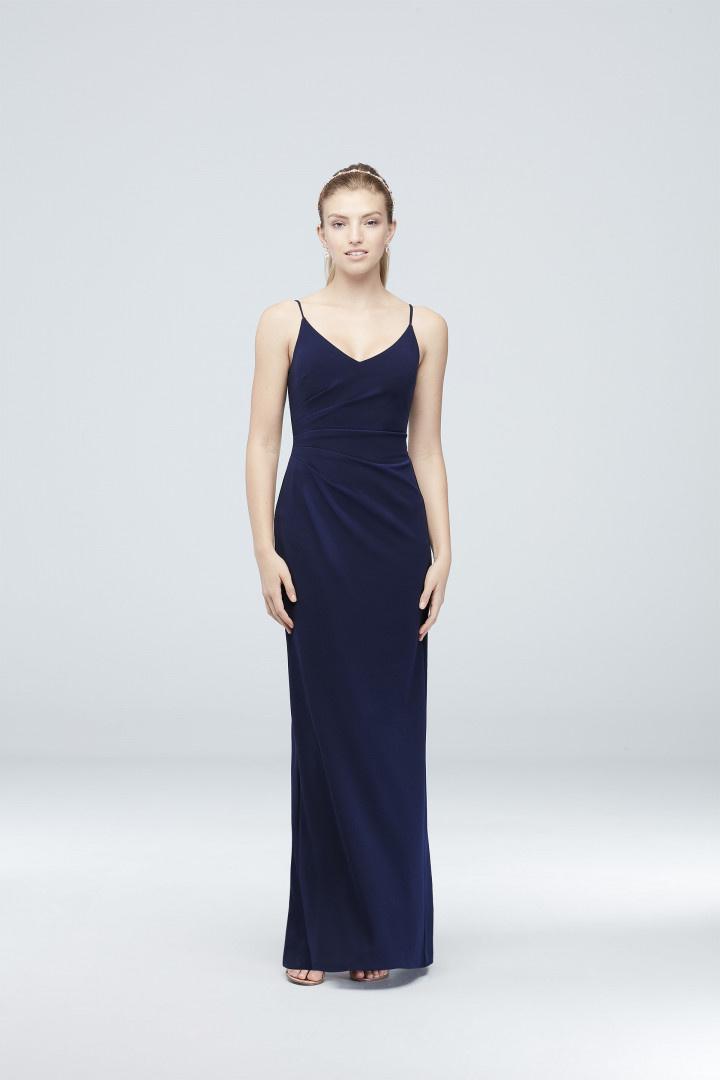 Dress Style: AP2E205053
Featuring side ruching and adjustable spaghetti straps, this sheath bridesmaid dress creates a polished look with the help of a figure-flattering silhouette. $120, David's Bridal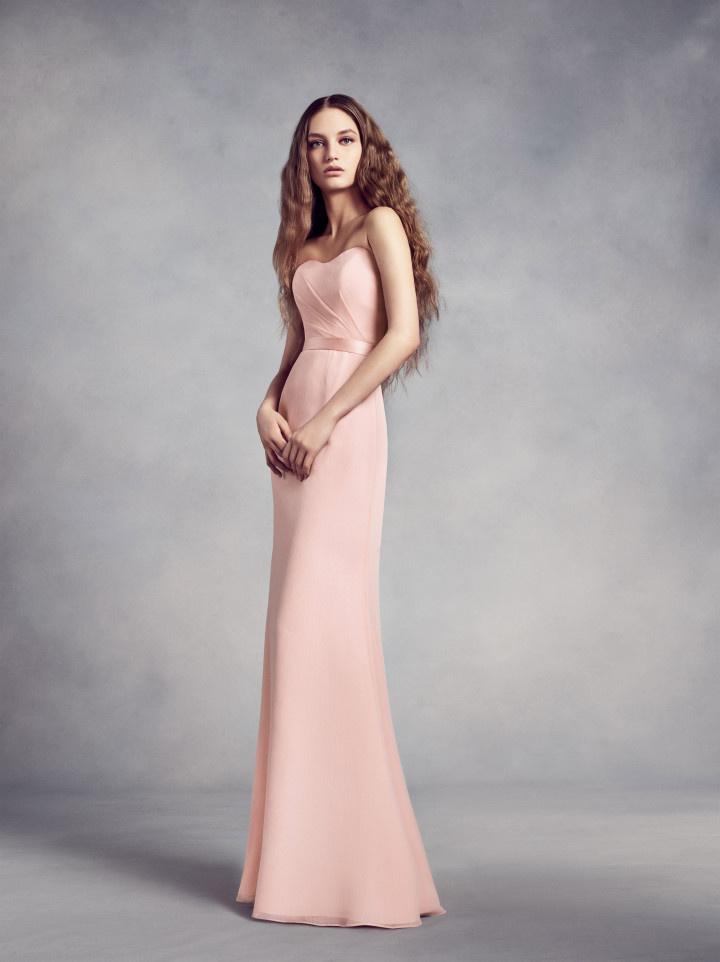 Dress Style: VW360352
Getting married in the spring or summertime? Opt for this strapless blush chiffon gown to create an effortlessly chic bridesmaid look. $200, White by Vera Wang at David's Bridal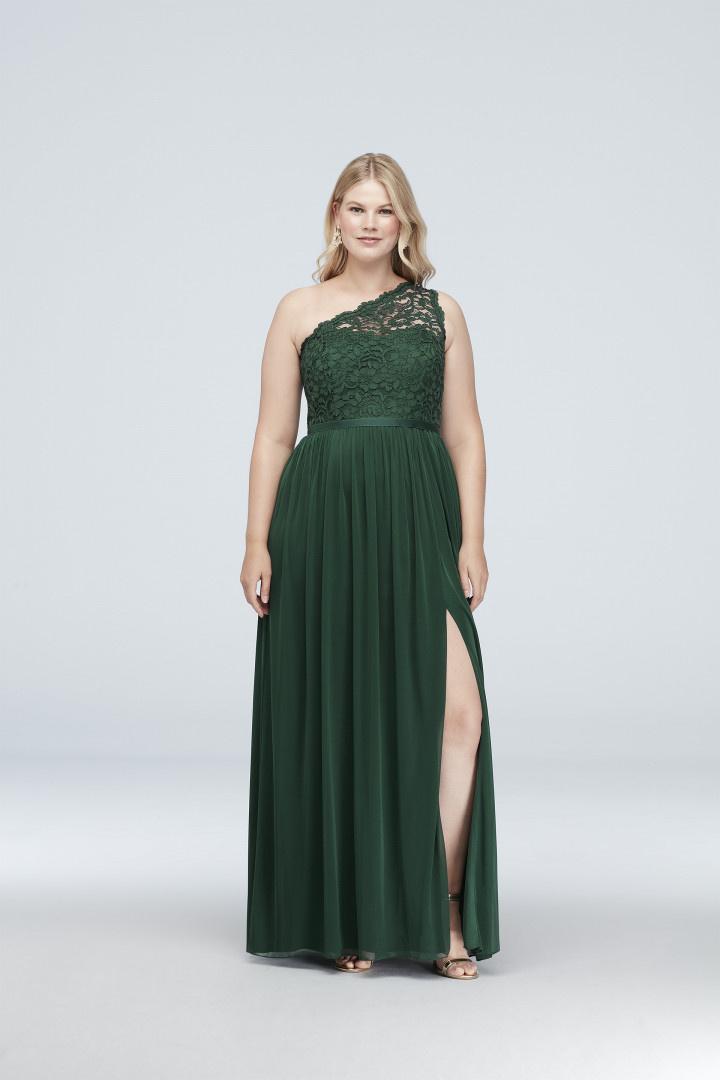 Dress Style: F17063
Classic bridesmaid dresses get a 2019 upgrade with the help of an one-shoulder neckline. When selecting an asymmetric bridesmaid dress, optpt for a traditional fabric, like lace, so you can still achieve a timeless look. $150, David's Bridal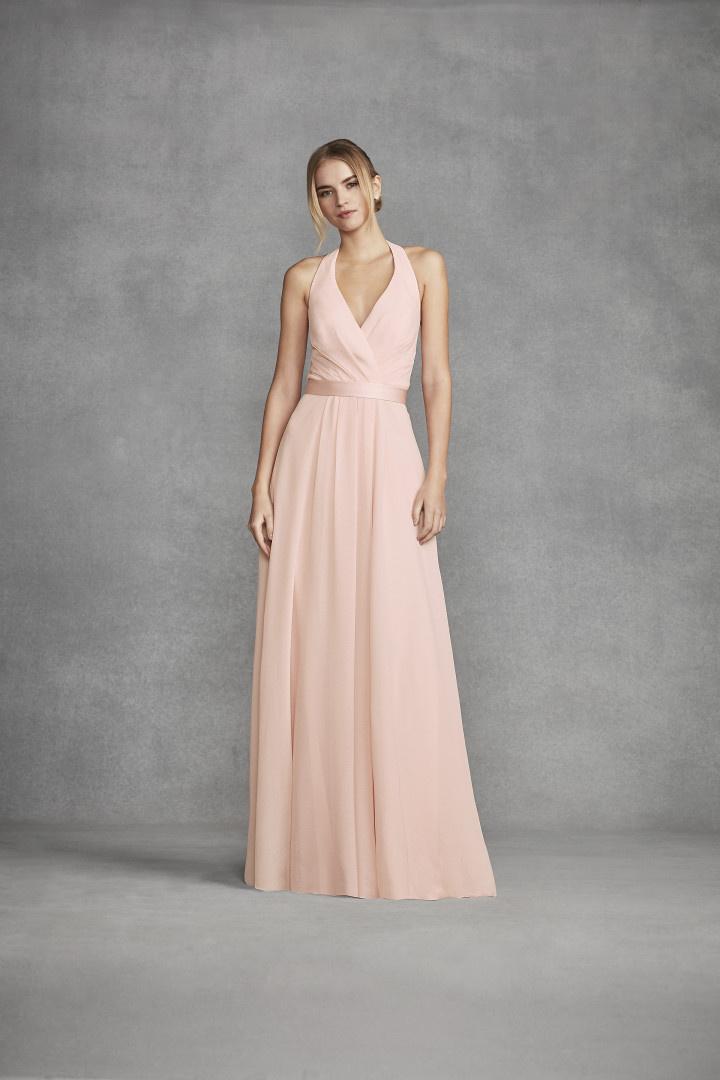 Dress Style: VW360418
A halter neckline paired with a lightweight skirt gives this gown a relaxed, yet classic feel that suits any type of event. $200, White by Vera Wang at David's Bridal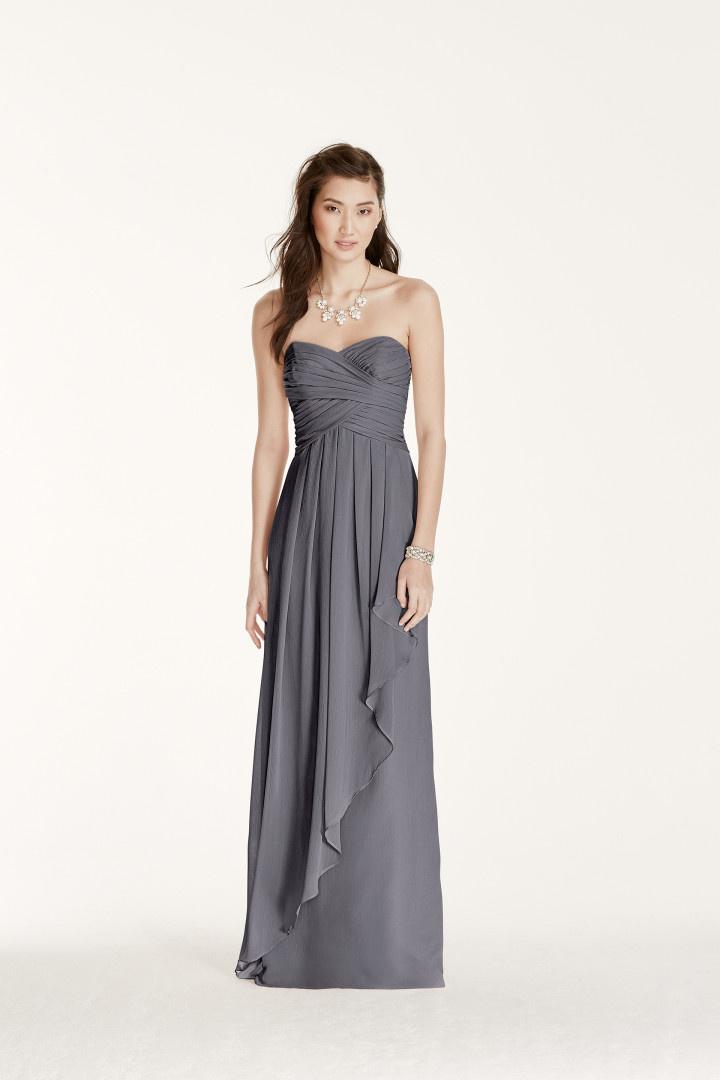 Dress Style: W10840
Strapless sweetheart necklines are feminine and elegant at once. We especially love this dress' neutral gray hue that pairs well with other colors. $160, David's Bridal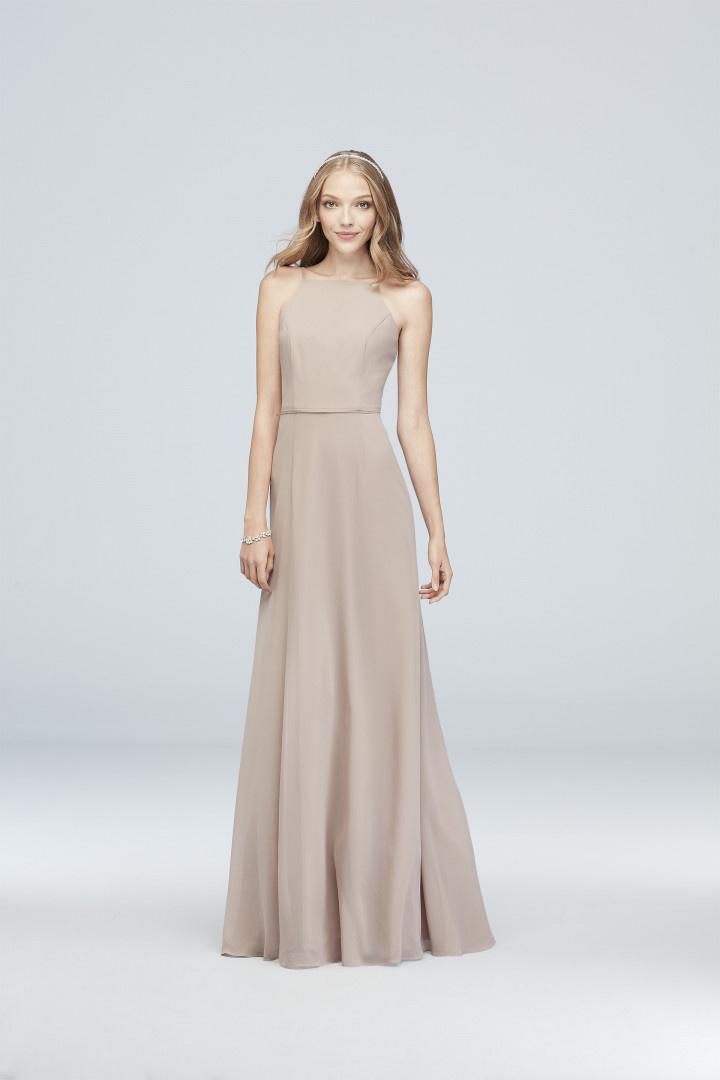 Dress Style: F19936
For those wanting their bridal crew to rock a simple, but elegant look, opt for this clean and classic bridesmaid dress. You can even have your gals dress it up with the help of statement earrings or other accessories. $100, David's Bridal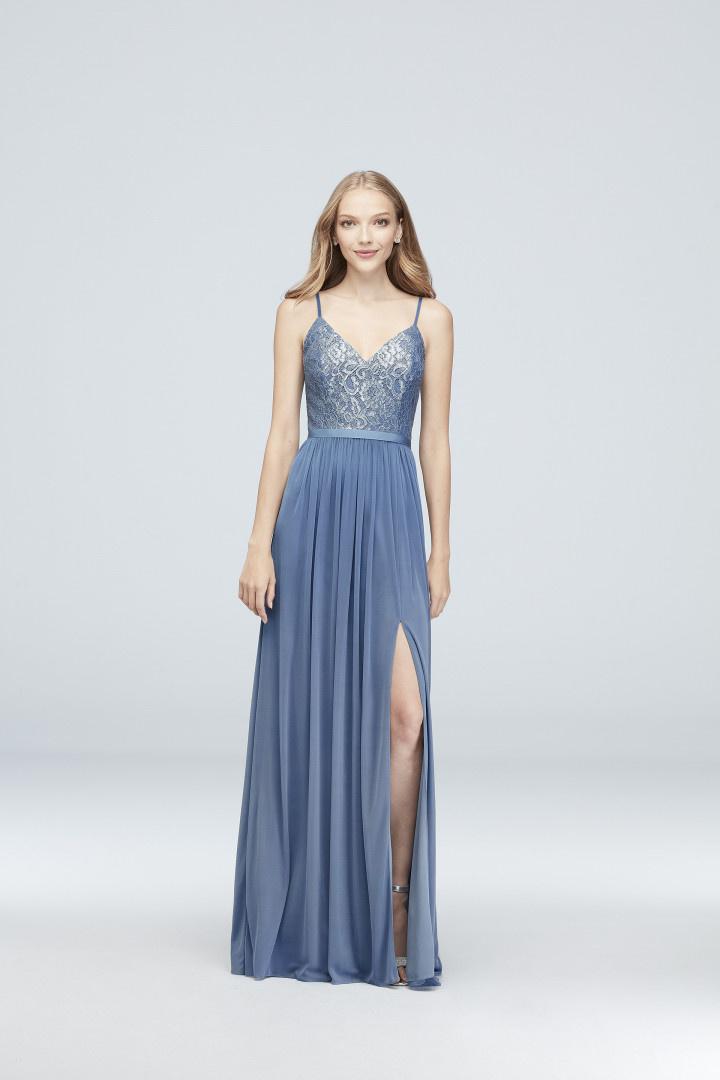 Dress Style: F19956M
Let your 'maids sparkle in this classic bridesmaid dress. The steel blue metallic lace bodice has a glamorous feel that's perfect for a ballroom or country club setting. $150, David's Bridal
Dress Style: VW360307
If you're hosting a black-tie event, we've got you covered. This floor-length crepe and charmeuse bridesmaid dress is ideal for a formal wedding; the side slit adds a modern, sexy twist. $200, White by Vera Wang at David's Bridal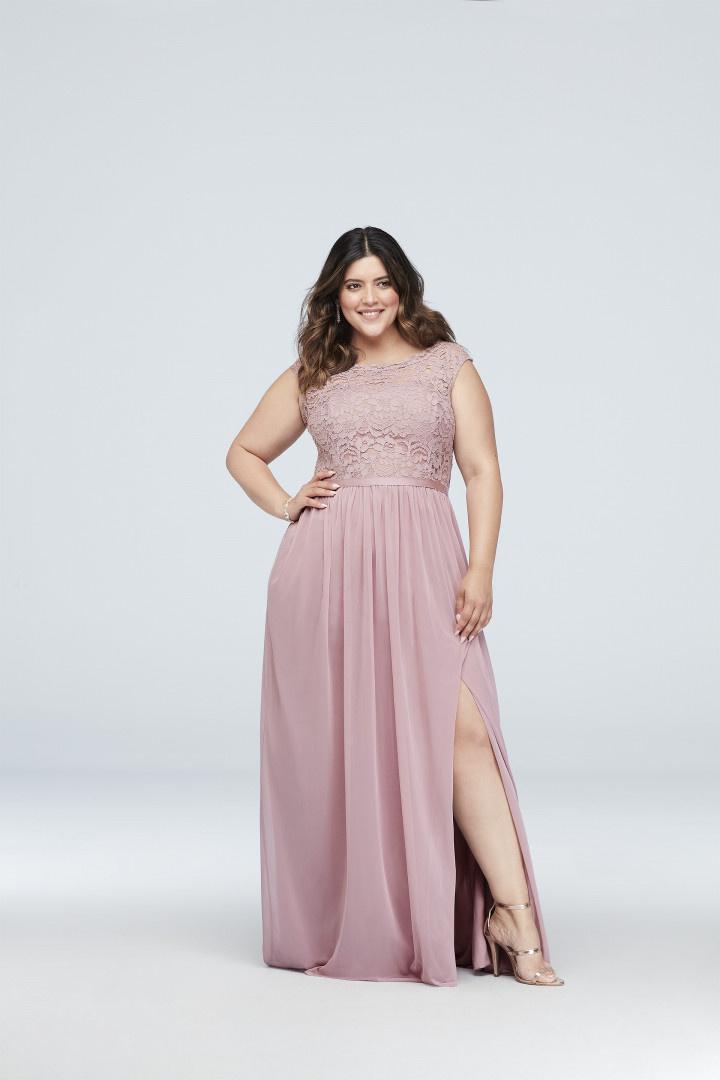 Dress Style: F19328M
This bridesmaid gown exudes sophistication and class with its gorgeous lace bodice and figure-flattering ribbon-defined waist. $150, David's Bridal
Dress Style: F19328S
Modest necklines are always a safe bet for those hosting a traditional wedding, but that doesn't mean your bridesmaid dresses have to be boring! This gown is accessorized with shimmering sequins and a sexy side slit, but still gives off a classic feel with the help of its high neckline and navy hue. $150, David's Bridal