11 Boho Bridesmaid Dresses for a Whimsical Affair
Marrying in a laid-back, less formal setting and want your leading ladies to sport a more relaxed look? Opt for these boho bridesmaid dresses.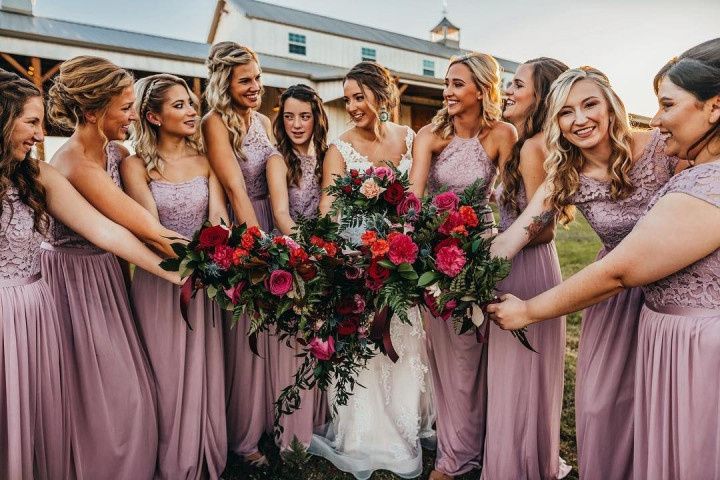 Sponsored by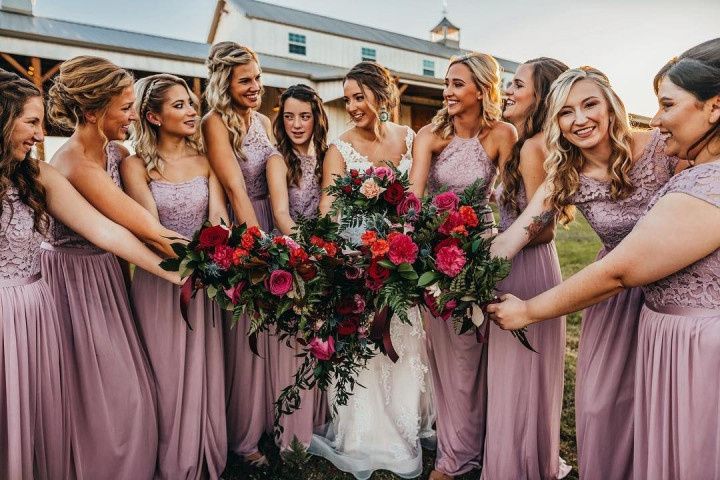 Boho bridesmaid dresses feature light and airy fabrics, earthy colors, and loose silhouettes to achieve a whimsical vibe. These types of dresses go hand-in-hand with a informal, often-outdoor wedding, like a rustic barn or backyard, because they steer clear of over-the-top designs and structured silhouettes. If you want your squad to match your free-spirited wedding style, these boho bridesmaid dresses are ideal. From flowy peasant skirts to gowns with popover bodices, we've rounded up our favorite boho bridesmaid dresses from David's Bridal for you to peruse.
These boho bridesmaid dresses give off a fun, hippie-chic vibe that's perfect for a casual celebration.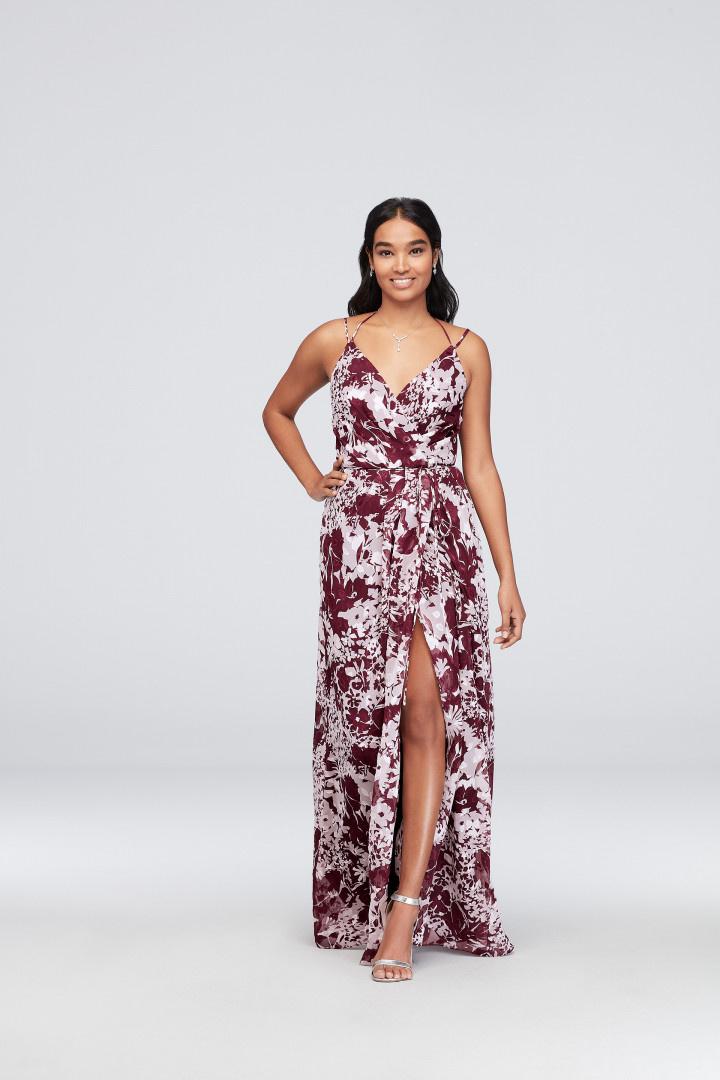 Dress Style: F19755P
Floral prints add a relaxed touch to any bridesmaid style. These patterns pair well with an outdoor setting, like a romantic garden or beach ceremony, too. $120, David's Bridal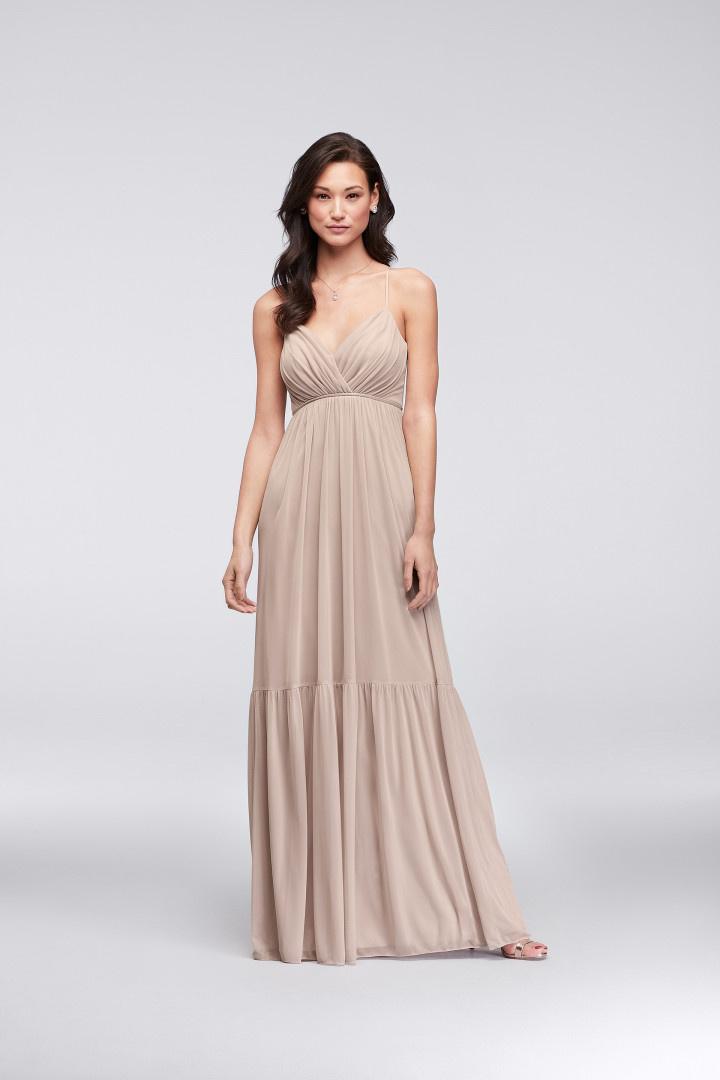 Dress Style: F19771
Featuring an empire waist and flowy peasant skirt, this gown is the epitome of boho-chic. $120, David's Bridal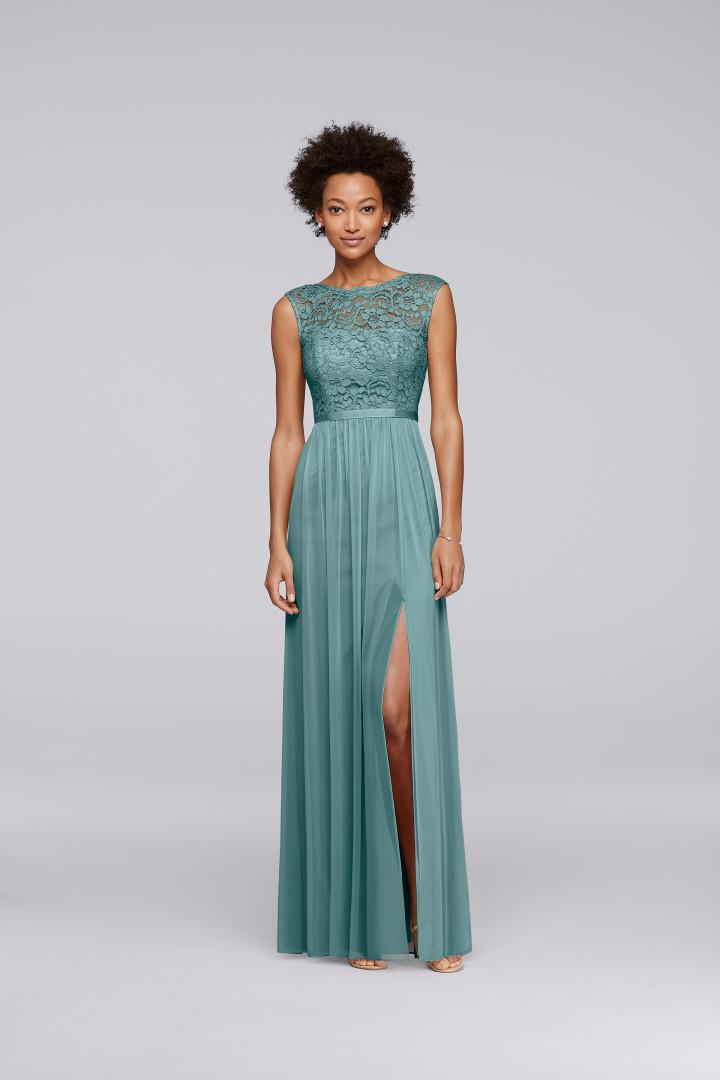 Dress Style: F19328
Boho bridesmaid dresses can feature a bit of lace, like this illusion lace gown, to help exude a romantic look. $150, David's Bridal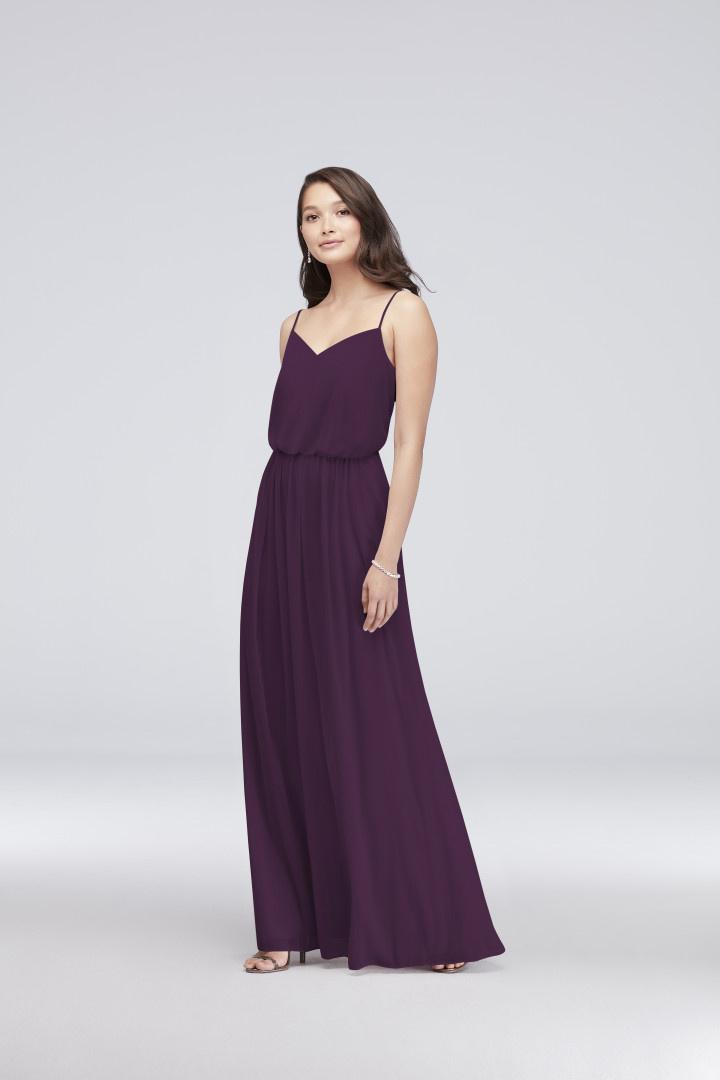 Dress Style: F19903
Dainty spaghetti straps, check. Lightweight skirt, check. Boho vibes, check. $100, David's Bridal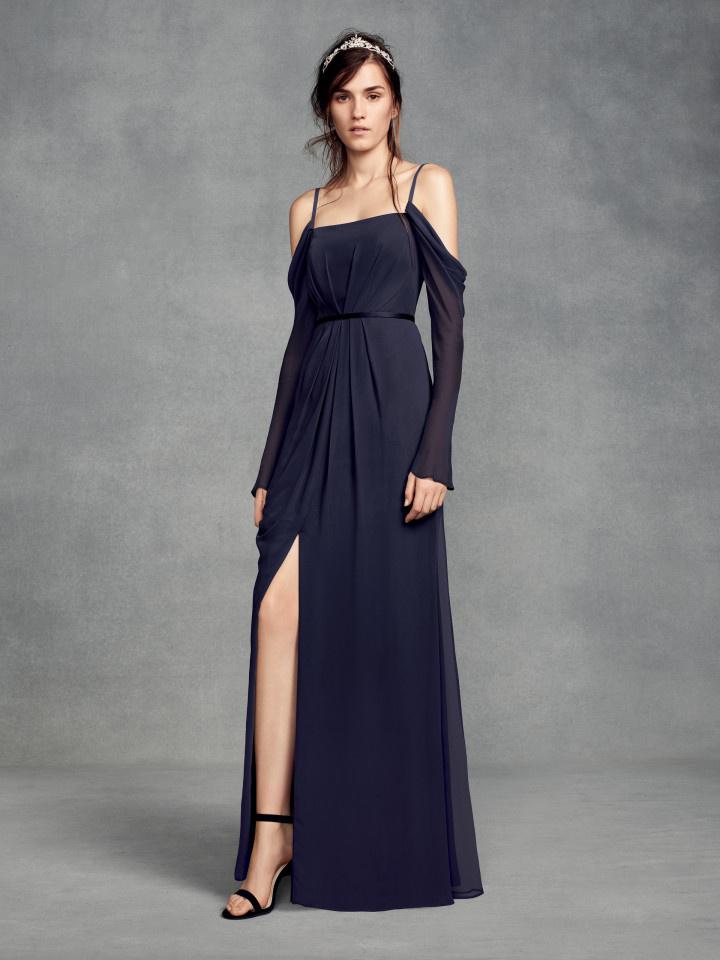 Dress Style: VW360382
If you're hosting a fall or winter wedding, then we think this cold-shoulder-sleeved gown is perfect. Not only does it feature a loose fitting sheath silhouette, but the sheer long sleeves also create an enchanting and sultry appearance. $200, White by Vera Wang at David's Bridal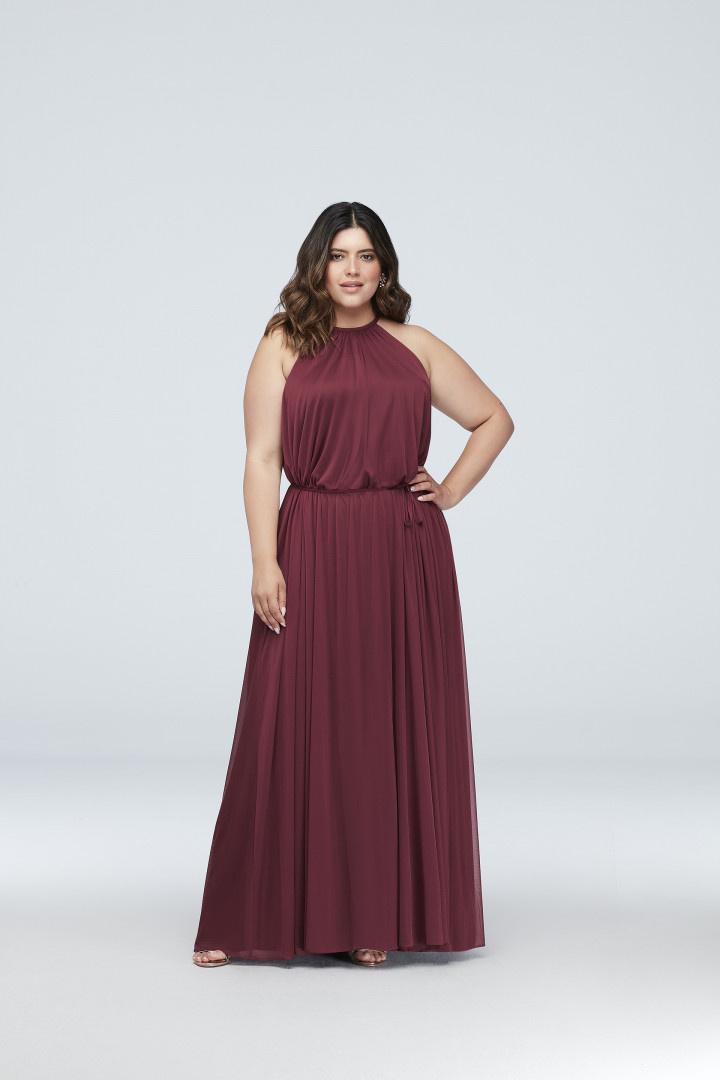 Dress Style: F19533
This halter soft mesh gown is a great choice for a casual celebration. It can be worn with or without its waist-defining sash. $120, David's Bridal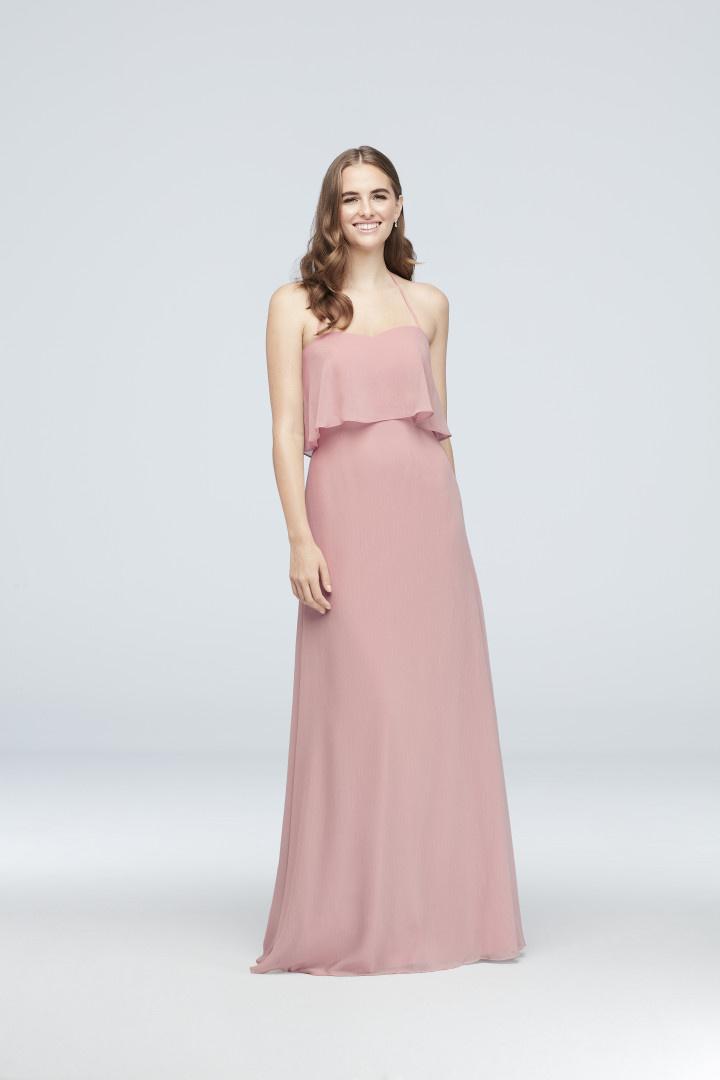 Dress Style: F19920
Popovers add a playful touch to bridesmaid dresses, since the lightweight overlay can move elegantly as your 'maids make their way down the aisle. $100, David's Bridal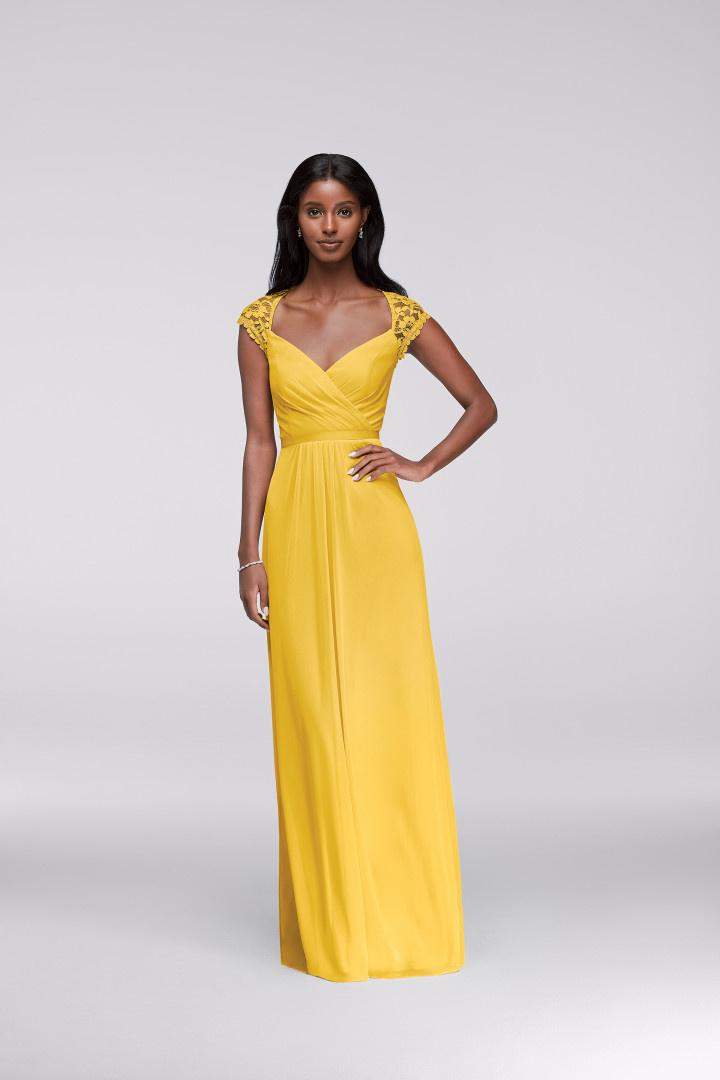 Dress Style: F19505
With feminine lace cap sleeves and a long flowy skirt, this bright yellow gown definitely complements a laid-back affair. $150, David's Bridal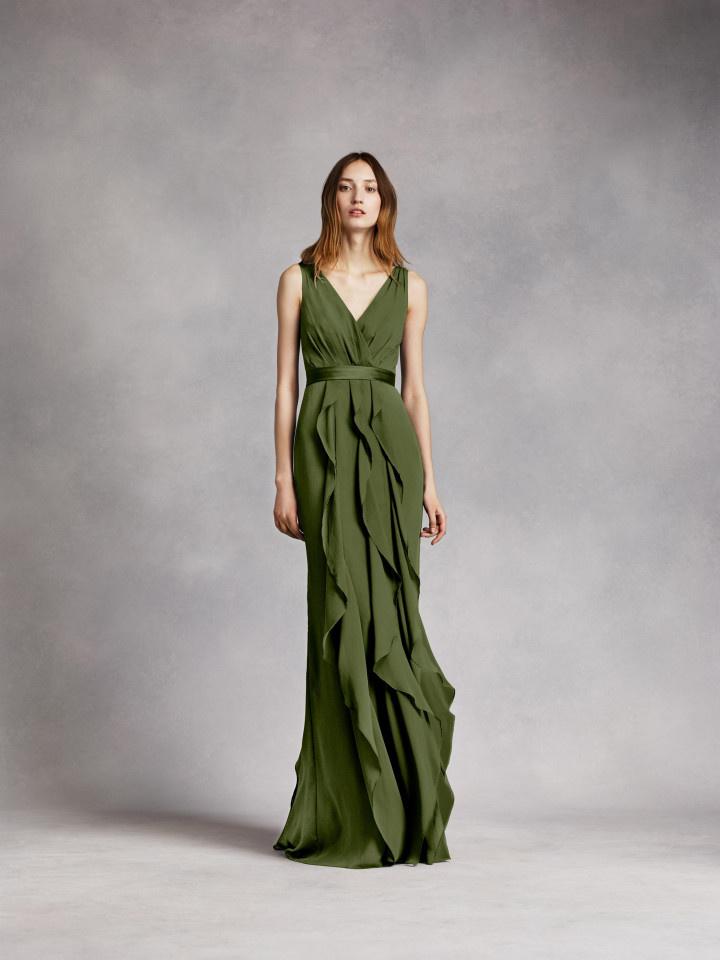 Dress Style: VW360189
Featuring wavelike cascading ruffles and an earthy sage green hue, this boho bridesmaid dress totally suits a lush garden setting. $200, White by Vera Wang by David's Bridal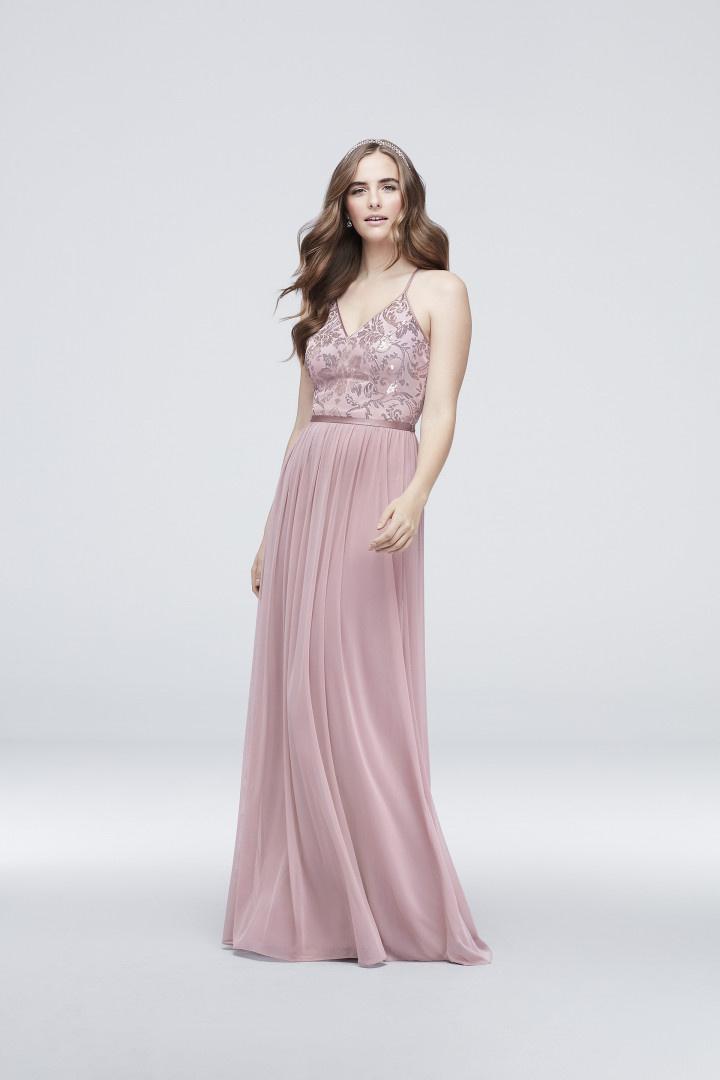 Dress Style: DS270019
Give your 'maids a relaxed fairytale-inspired bridesmaid dress style, with this sequin-adorned gown. $120, David's Bridal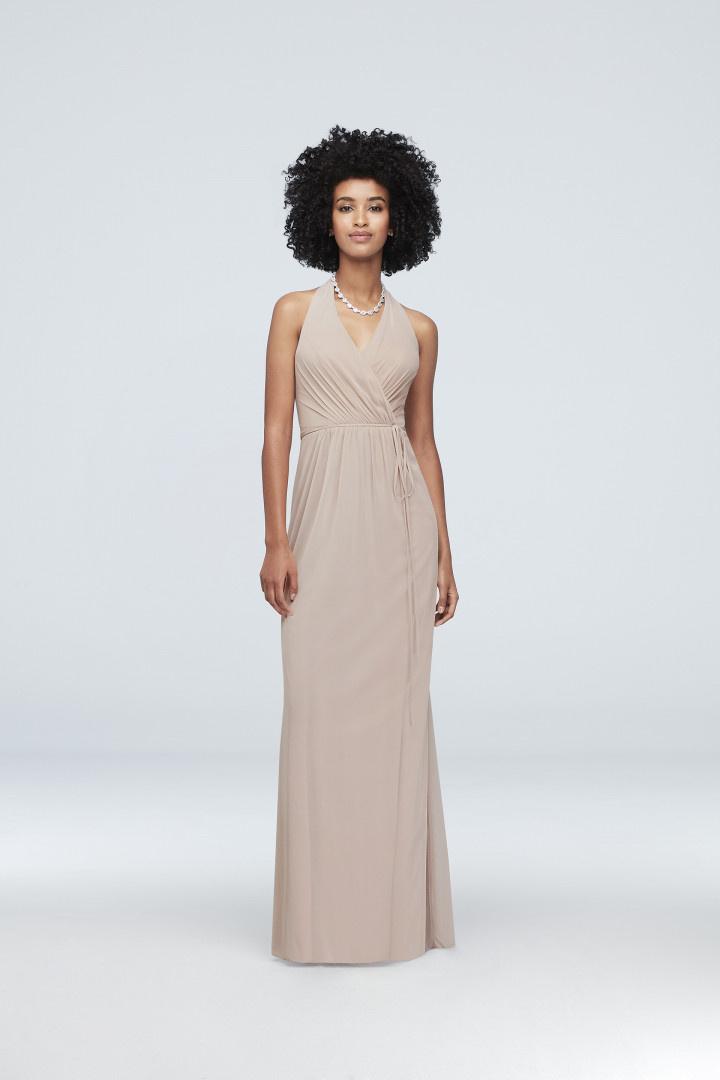 Dress Style: F19836
The faux-wrap on this neutral sheath gown definitely adds a flattering touch to this bohemian bridal party ensemble. $120, David's Bridal