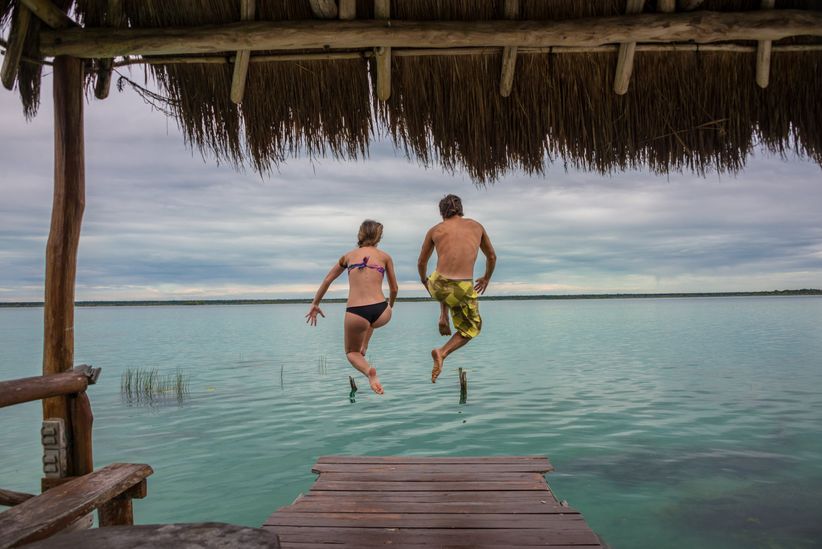 There are those over-the-water bungalows in Fiji. The pristine and postcard-worthy shores of Australia. The dreamy lagoons of Thailand. And then—for much less money—there are the many affordable honeymoons in Mexico. A short flight away for most of the United States, Mexico offers some of the most beautiful and affordable honeymoon spots on the planet. Thanks to its position on the globe, they experience near year-round warm temperatures—complete with those white-sandy beaches and opaque blue waters, as well as vibrant cities, too.
Ideal for beach bum duos, foodie lovers and everything in between, consider booking your newlywed getaway to one of these affordable honeymoons in Mexico.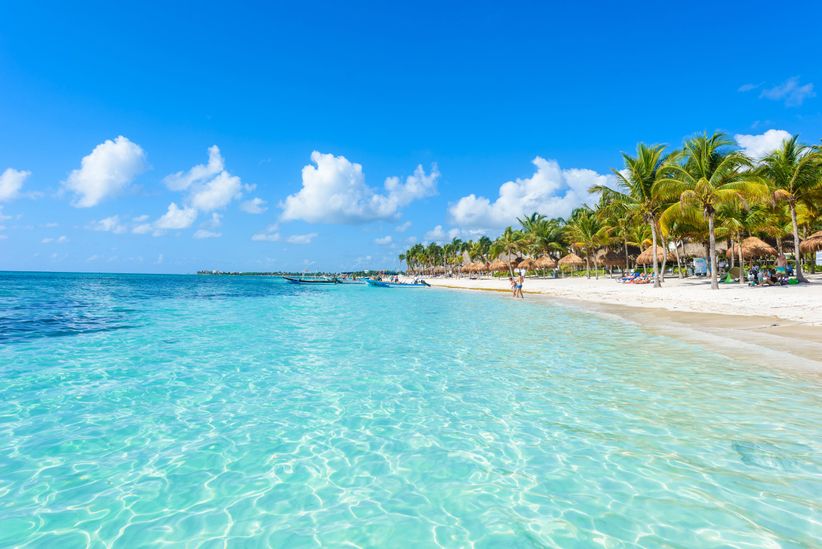 Riviera Maya
Cancun is most notably known for attracting thirsty spring breakers, while its neighbor, Riviera Maya is more suited for couples and families—and it's a fabulous affordable honeymoon in Mexico. It's on the Yucatan Peninsula by the Caribbean, and offers an endless selection of all-inclusive resorts across many regions. You could choose to keep it simple by the ocean, or stay in Mayakoba, a nature reserve with a strong emphasis on ecological development. You can also spend the day at Xcaret Park, lounging about a lazy river or meeting flamingos in real life. For an extra nugget of history to your honeymoon, take a day trip to see nearby Mayan ruins, too.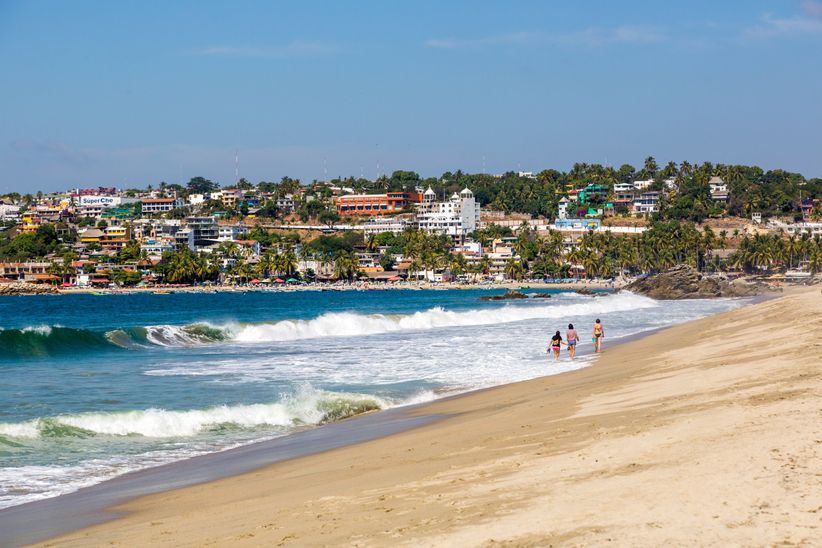 Puerto Escondido
In the state of Oaxaca, you'll find this resort town on the Pacific coast. You might not recognize it off the bat, but once you feast your eyes on its shores, you'll be mesmerized. Full of restaurants, bars and of course, beaches, honeymooners won't have to fight as many crowds when they explore this part of Mexico. Especially if you and your number one are surfing fans, you'll appreciate watching the pros at Zicatela Beach, while La Punta is better suited for newbies. For that Instagram-worthy 'We just got hitched!' photo, head to Carrizalillo Beach, where beautiful cliffs dot along the ocean.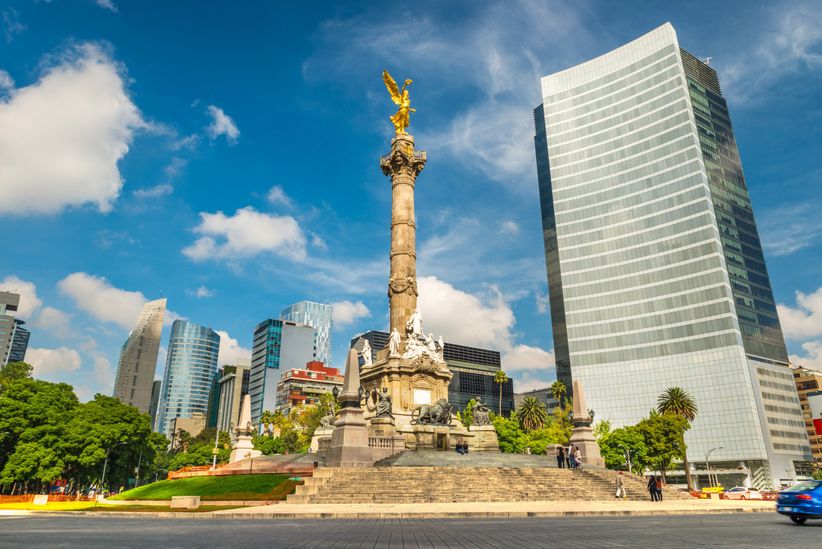 Mexico City
If you choose the capital for your affordable honeymoon in Mexico, you better come hungry! Mexico City continues to make a name for itself as an emerging foodie destination, with a handful of restaurants earning a Michelin star or two. Even so, the street food is not to be ignored: countless taco and fusion far spots scatter the city, giving you a firsthand taste at the culinary traditions of the country. While once considered dangerous, CDMX's tourist-centric areas are safe with street smarts. You'll want to spend an afternoon walking around the metro area's many parks, as well as a day spent touring the historical sites—from Catedral Metropolitana de Mexico, Palacio Nacional and others. Best of all, even luxury hotels can be under $200 a night.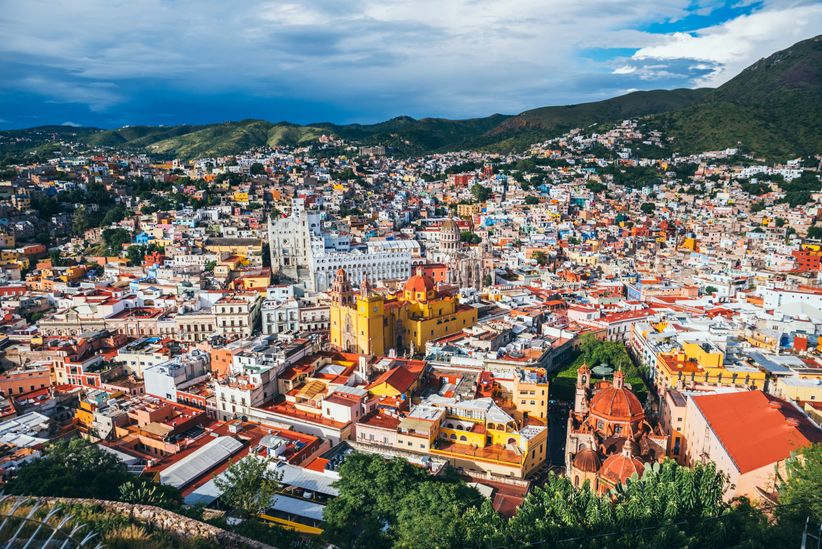 Guanajuato
If you crave a more relaxed vibe but still seek the city life for your affordable honeymoon, consider visiting this beauty in central Mexico. It's a bit more quaint and charming, with small, secluded streets and alleyways, as well as highly-rated eateries and locally-owned bars. Those who are head over heels in love should block time to act as total tourist and visit Callejon del Beso, which translates to the Alley of the Kiss. Why? Apparently, the balconies are so close together, you can lean over them and steal a smooch.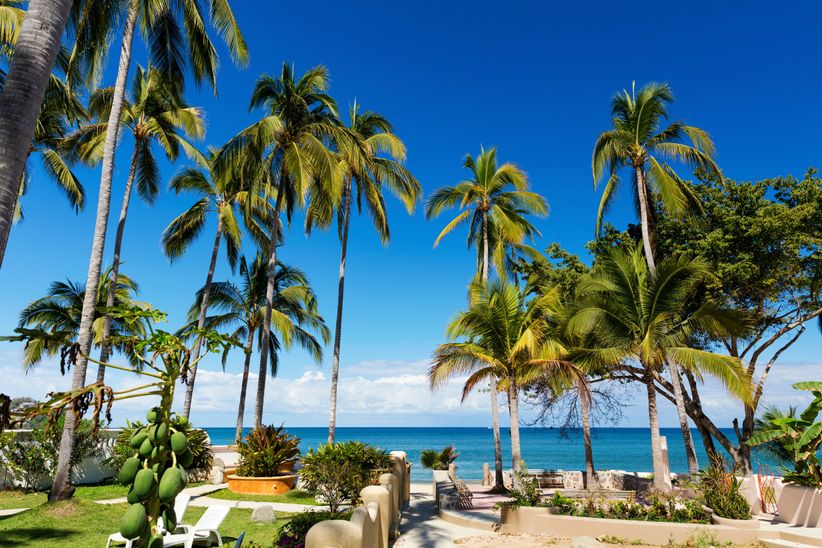 Sayulita
Forget the wild partying of Cancun or the heftier price tag of Cabo, and book your flight to this zen beach town on the Pacific coast, one of the most affordable honeymoons in Mexico. You can look out across the ocean, captivated by the iconic Sierra Madre Occidental mountains in the distance, all while snacking on a $1 taco and a 50-cent beer. It's most known as a surfer's paradise, but also for a starting point to explore other fascinating regions of the area. You can drive to Los Muertos Beach for a more private day laying in the sun, or head downtown where you can find local artwork for sale. Depending on what time of the year you visit, you might even get lucky enough to catch a glimpse of dolphins and whales, too!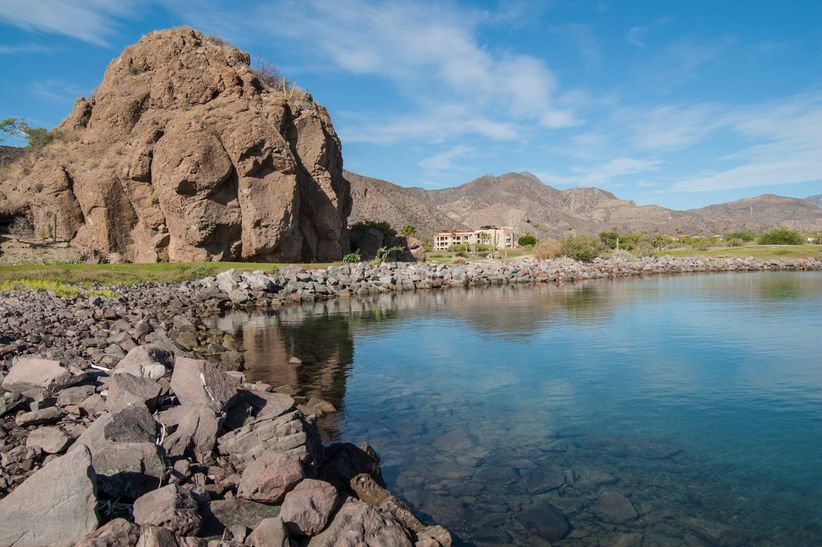 Loreto
So you like the idea of Cabo—with jagged cliffs and lots of views—but it isn't exactly in budget? No worries. Head to Loreto, a smaller choice in the Baja California Peninsula. You'll feel as if you're part of another wrinkle in time as you explore colonial buildings dating back to the 17th century. Of course, you'll want a beach day (or two), but make sure to head to the recommended Bahia de Loreto National Park where many dolphins and whales call home. For hikers with a thirst for adventure, consider trekking the trails of Sierra de La Giganta where you might see cave paintings from prehistoric settlers.