15 Reasons Why We (Still) Love Cupcakes
Here are some of our favorite reasons we (still) love these bite-sized treats!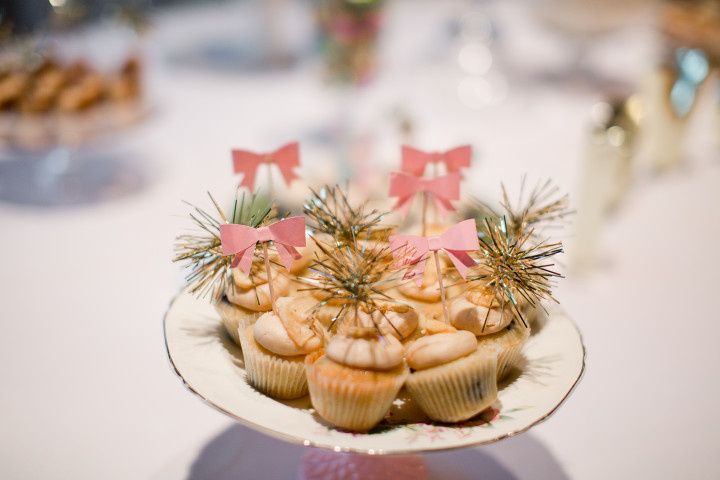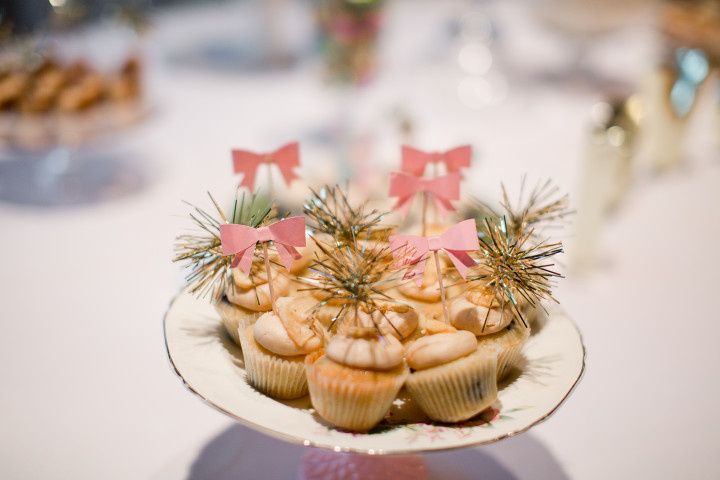 Photo: Monica Roberts Photography
Cupcakes started becoming popular at weddings about ten years ago—both as alternatives and additions to wedding cake—and it looks like cupcakes are far bigger than a trend, they are here to stay.


---

They can be garnished with festive toppers

Garnish your cupcakes with tinsel to really give your dessert display a fun and festive look.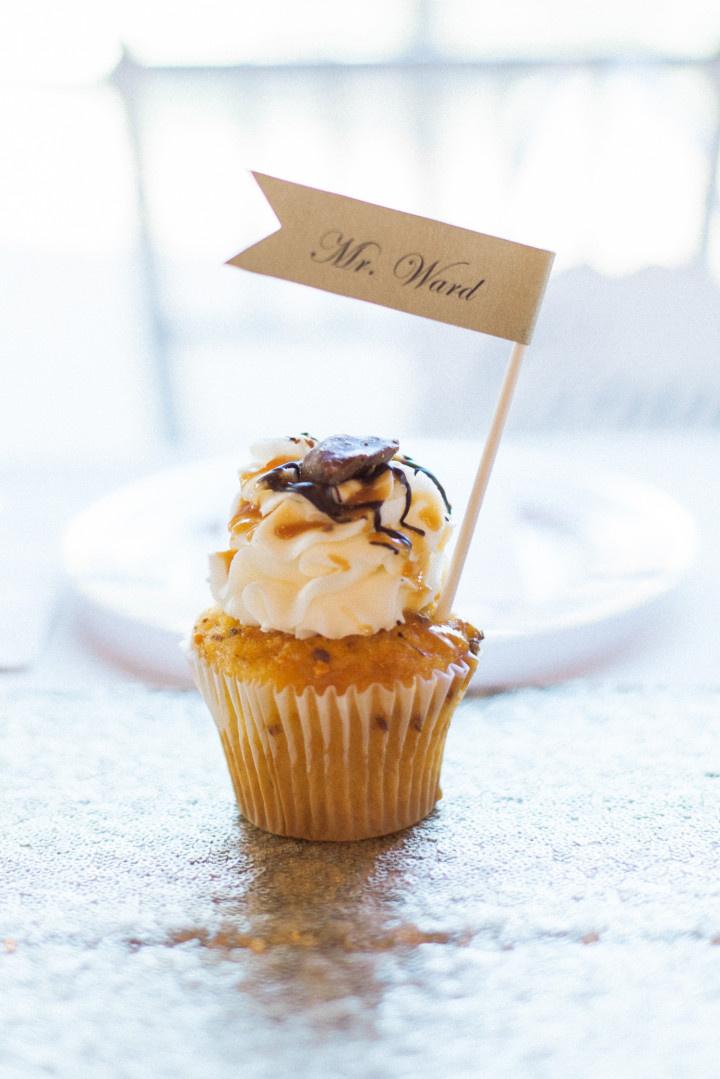 Photo: Judy Nuñez Photography

They can serve as escort cards

If you are looking for a unique and also delicious escort card idea then this option is just for you! Just place miniature flags or labels in each cupcake and let your guests grab them as they head to their seats.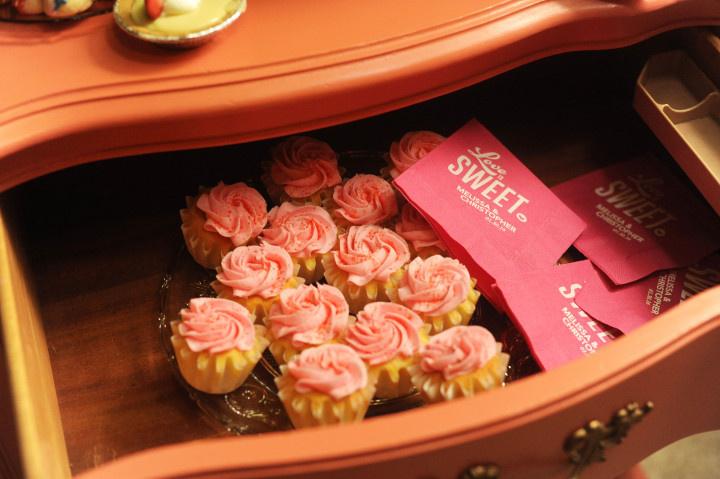 Photo: SO Photography
They can fit into small places

We love how these frosted cupcakes are displayed not only on top of this vintage dresser, but inside too!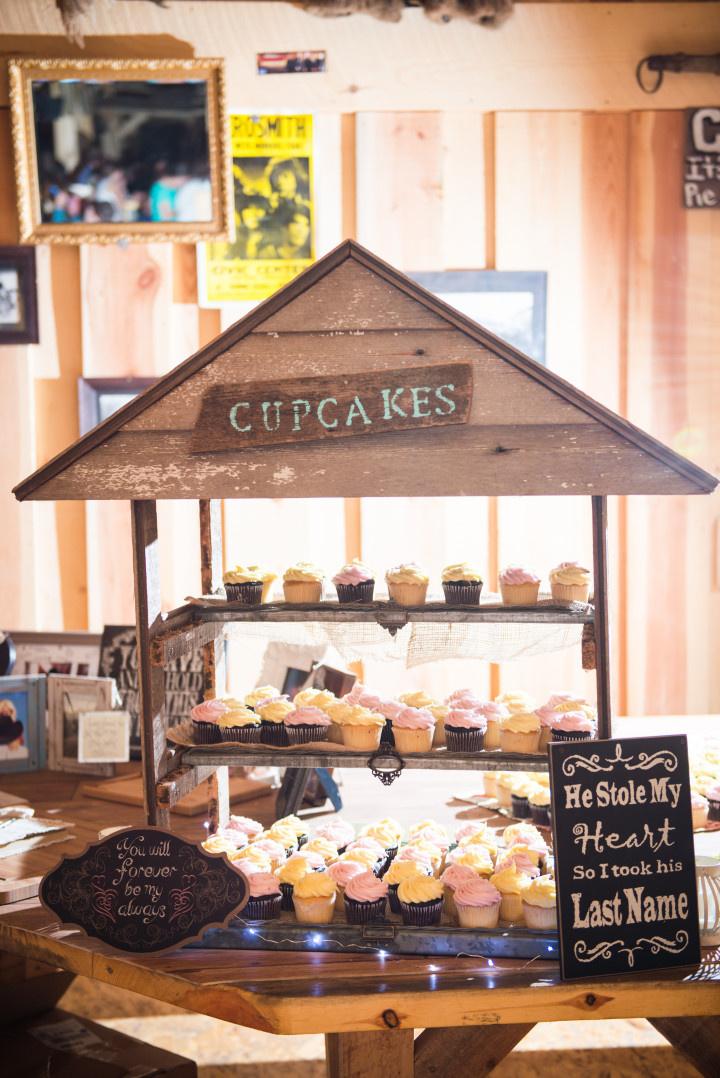 Photo: Tanna White Photography
They look adorable displayed inside a cupcake hut

Cupcakes are the perfect dessert to display in an out-of-the-box way. Just check out this super cute cupcake house made complete with chalkboard signage.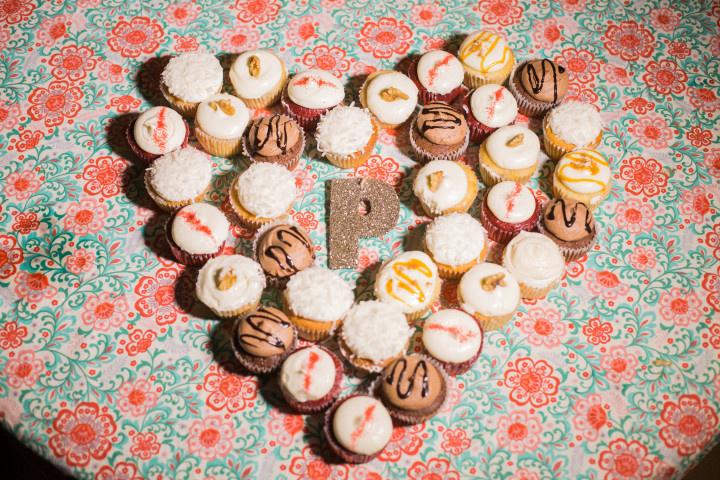 Photo: Karism Photography
They can be arranged into different shapes

This display is steal-worthy. Not only can it include you and your S.O.'s initial, but the simple heart shape is a clever and cute way to display your cupcakes.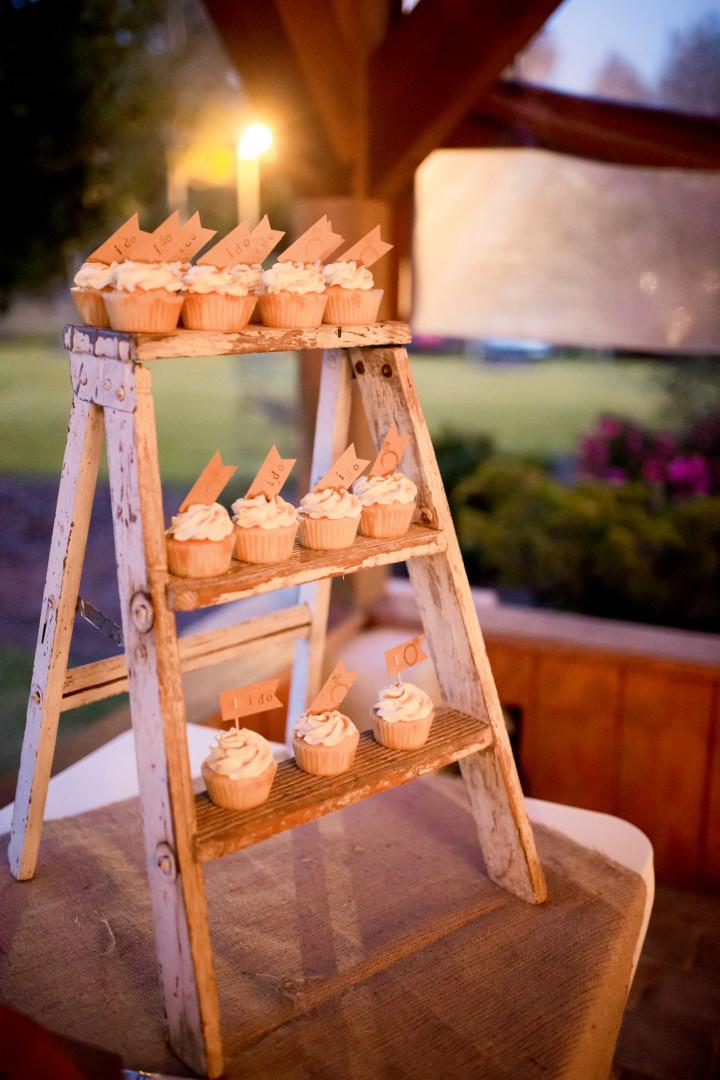 Photo: Rachel Smith Photography
They are perfect as a late night snack

Surprise guests with these "I Do" cupcakes as a late night treat for everyone to snack on. Yum!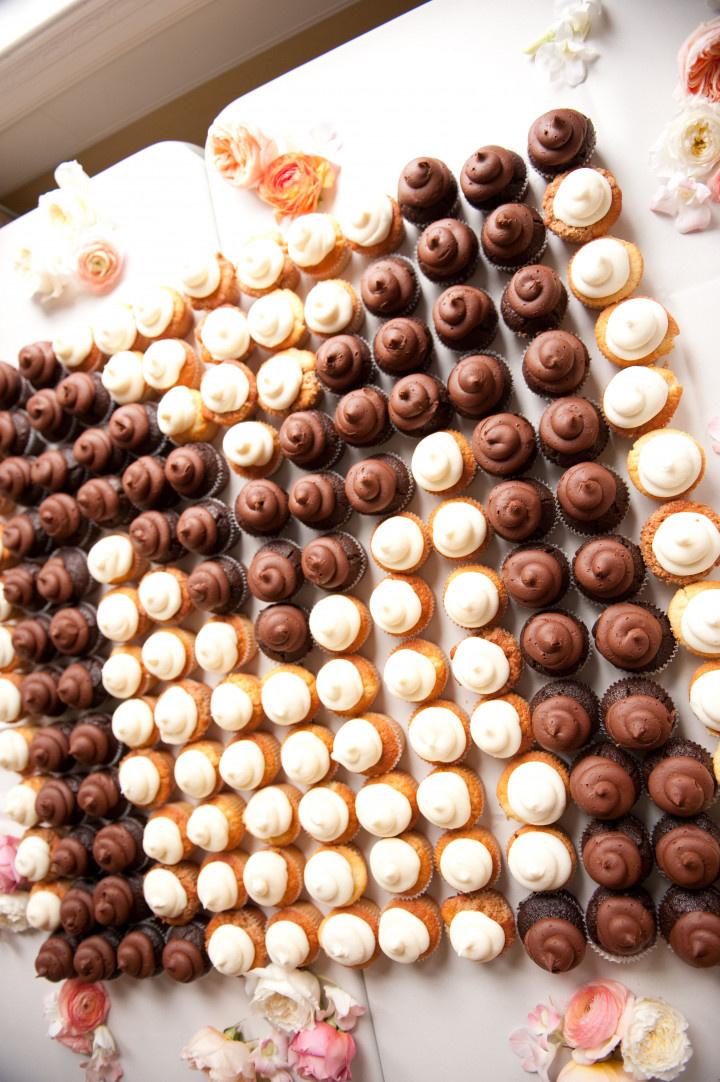 Photo: Reese Moore Weddings
They can spell out your monogram

Include you and your S.O.'s monogram with this creative cupcake display! Just choose two different frostings and arrange your treats to spell out your monogram.
Photo: The Maine Tinker Studio
They can serve as a groom's cake

In lieu of a traditional groom's cake, opt for cupcakes instead. These firefighter-inspired treats are too cute and perfect for firefighter grooms!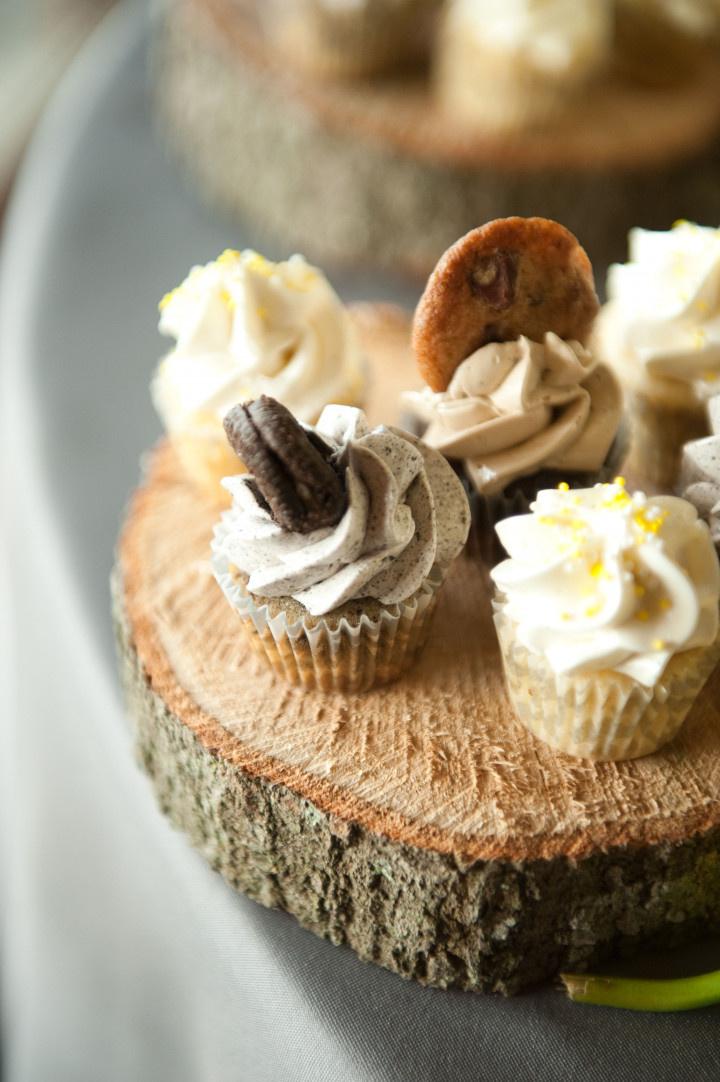 Photo: Reese Moore Weddings
They pair well with almost any other dessert
These cookie-inspired cupcakes look amazing! Who wouldn't want to bit into one of these tasty treats?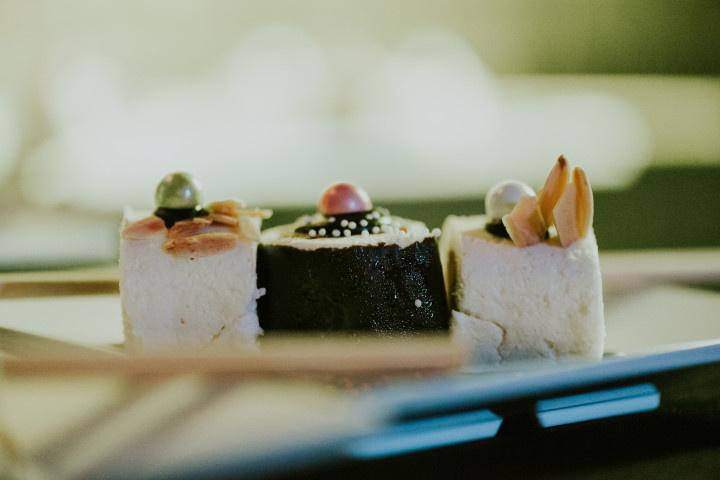 Photo: Freas Photography
They can even look like other foods

Calling all sushi lovers! Delight your guests at your reception with these sushi-inspired cupcakes. Just make sure you pass on the eel sauce and stick to frosting!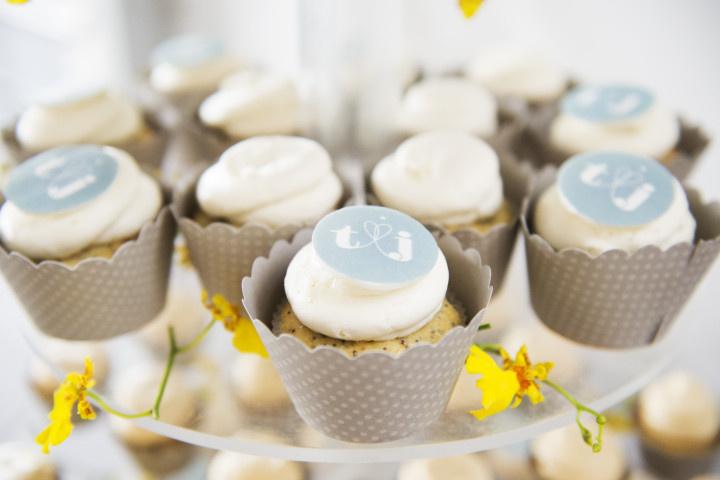 Photo: Two One Photography
They are perfect for edible favors

Personalize your sweet cakes with edible monogramed toppers. This is a perfect idea if you are looking for edible favors too!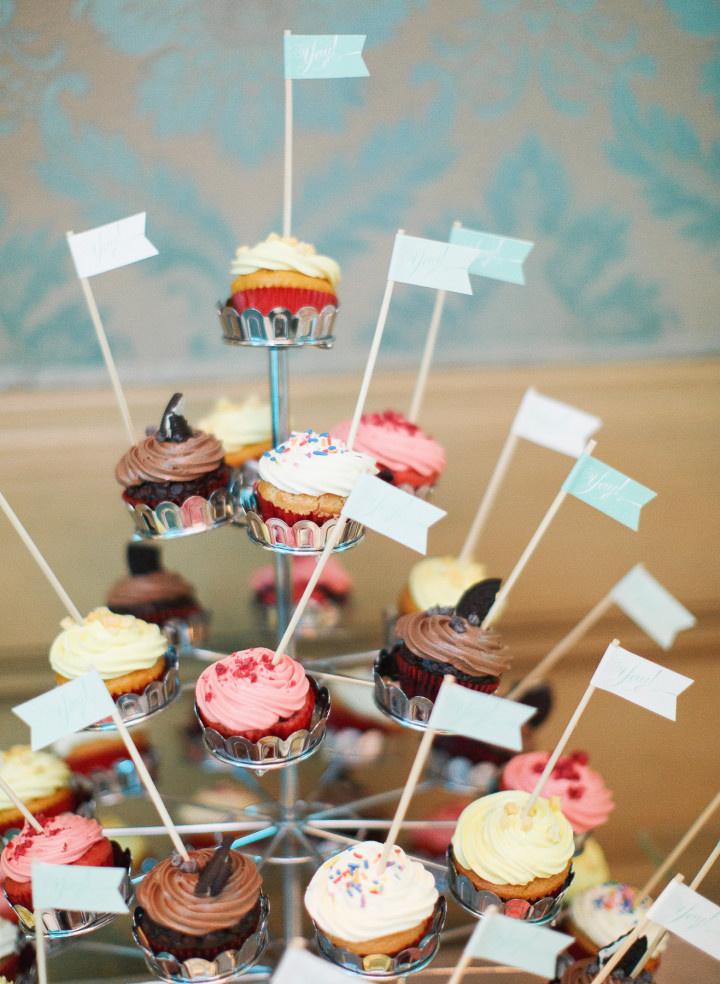 Photo: Brian LaBrada Photography
They can be displayed in a cupcake tower
How cute is this cupcake tower? Each tasty confection is adorned with light frosting and mini paper flags.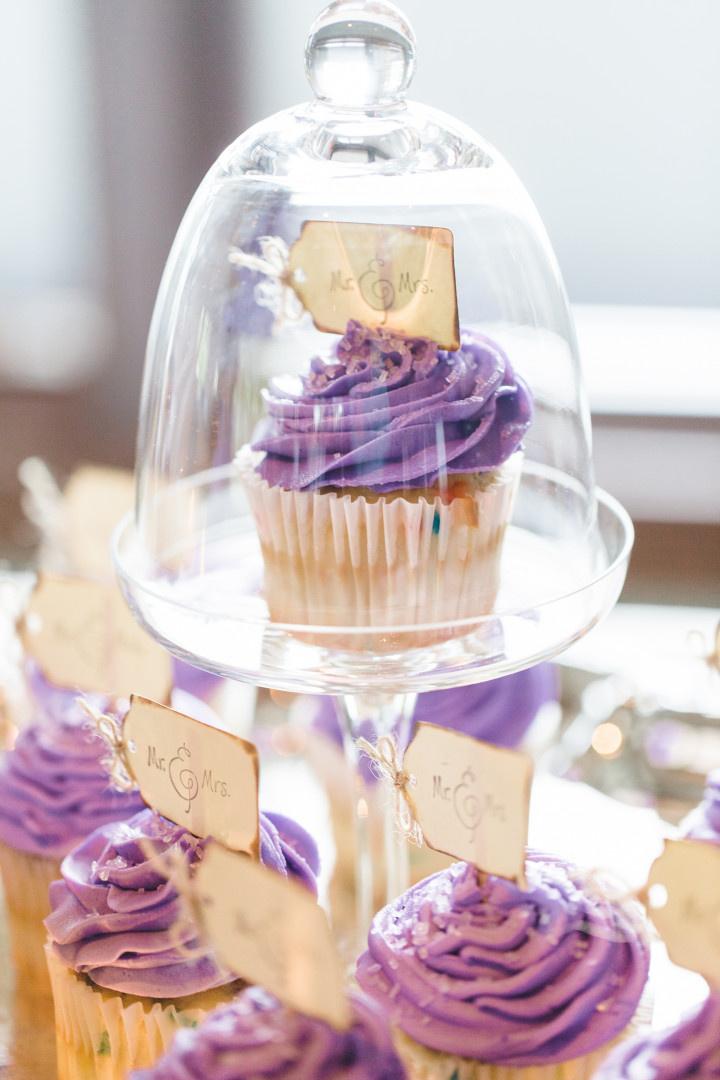 Photo: Dan & Erin PhotoCinema
They can be saved for later
Keep your cupcakes safe with this dish idea. This is a great option if you and your sweetheart want to wait to have your dessert after the wedding.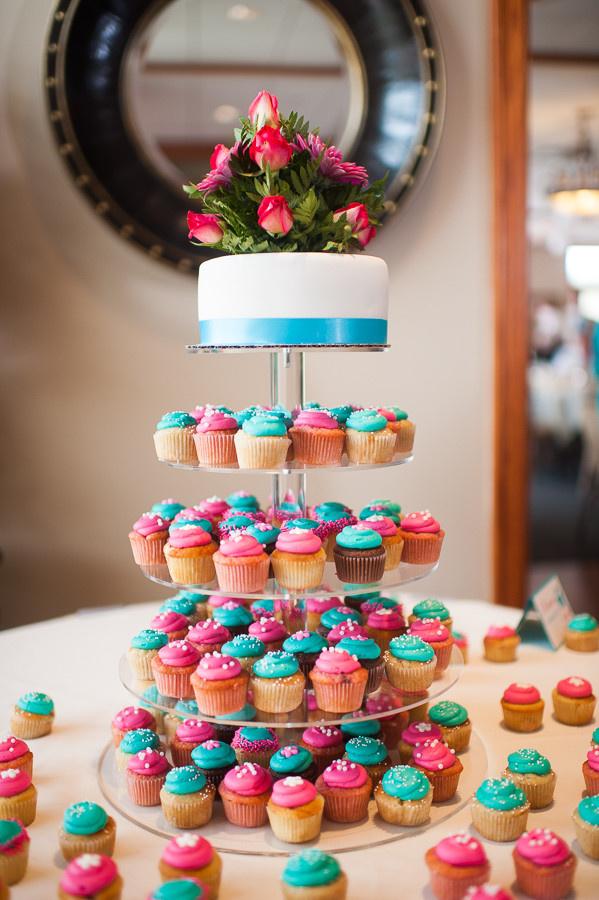 Photo: Illuminated Moments
They can still be served with cake

If you still want to have a cake to cut into, then we definitely suggest this cupcake tower idea. You'll still have the grab and go factor, but also a one-tiered cake to cut into!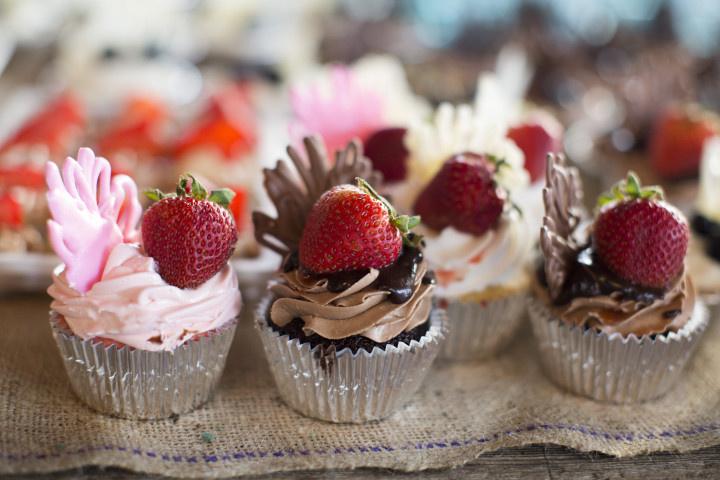 Photo: Mandy Owens Wedding Photography
They can be topped with fruit
You can even adorn your frosted treats with fresh strawberries or other fruit too!