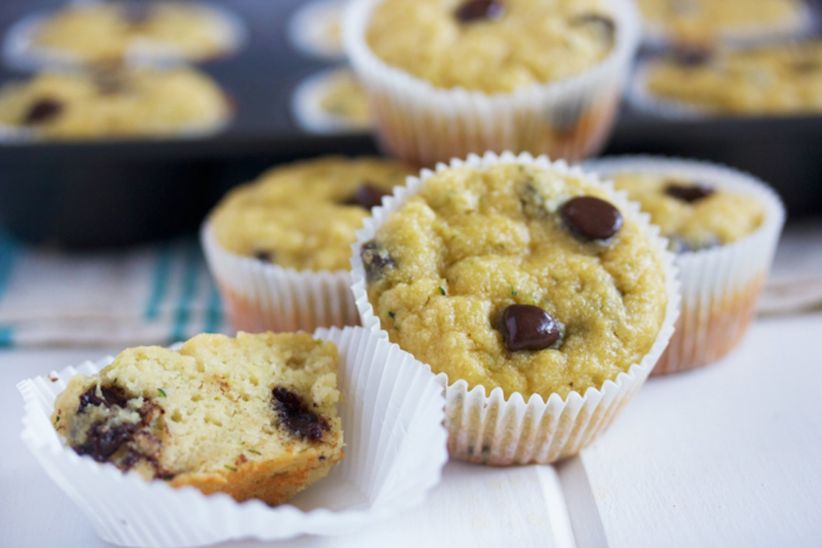 Wedding planning can be busy and stressful—we've all been there. In my case, I'm going through it with you, for my upcoming Summer 2016 wedding. There are days where you might be running around all day, and need to fuel your body with healthy and delicious food.


From breakfast to lunches, dinners, snacks, and on-the-go eats, these 10 recipes will fuel you up for all your busy wedding planning days!
Chocolate Chip Zucchini Muffins
These muffins the best way to sneak zucchini into your picky child/husband/partner/family member's food. They are fluffy, moist, and packed with good-for-you ingredients. We just can't get enough! Grab one when you are running out the door, or for a guilt-free mid-day snack.
Get the recipe here »
Bananas Foster Chia Pudding
This chia pudding is packed with omegas, nutrients, and potassium, while also throwing in the delicious flavors of decadent bananas foster. All this is missing is the vanilla ice cream, but I promise you won't miss it!
Get the recipe here »
Green Summer Smoothie
I love this smoothie. I first tried a variation of it from my local Whole Foods and thought about it way too much for days after. Naturally I needed to make my own little version of it. It is creamy, packed with flavor and tastes delicious (I promise!).
Get the recipe here
»
Sweet Potato BLT Frittata
This dish is perfect for you last minute meal preppers. It is perfect for brunch, or a nice meal prep for the next few days! Packed with sweet potatoes, bacon and spinach, this frittata is amazing!
Get the recipe here »
Mason Jar Layered Lunches
Choose from either a Cajun Shrimp Jar, Taco Jar, Pesto Chicken Antipasto Jar or even a Mediterranean Medley! These mason jar lunches are easy to throw together and of course, completely customizable. Simply dump the contents into a bowl when you are ready to eat and voila!
Get the recipe here »
On-The-Go Baked Egg Nests
Sometimes we don't have time for a serious sit down meal. Preparing these on-the-go baked egg nests are perfect for when you are rushing out the door but still want a protein-packed nutrient-dense meal (or snack).
Get the recipe here »
Maple Glazed Salmon
This dish is hands-down one of my new favorite ways to prepare salmon. I love the layer of goodness it coats on the top of the fish, and the flavor it brings. With brown sugar and maple syrup, it is sure to be a crowd-pleaser.
Get the recipe here »
Thai Meatballs
These meatballs will fly off your plate—they are truly mouthwatering. They are loaded with veggies and infused with the perfect flavor combination of ginger, chili, garlic, and more!
Get the recipe here »
Creamy Pesto Chicken "Pasta"
I'm all about the spiralizer these days! I love pasta, so it really is the perfect way to satisfy that pasta craving—but with veggies. This creamy pesto is flavorful, delicious, full of good-for-you ingredients, and makes the perfect nutritious dinner for you and your future spouse!
Get the recipe here »
Creamy Peppermint Coconut Cups
These make the absolute perfect little treats. With a coconut butter mixture, peppermint and a sprinkle of coarse pink sea salt they are perfect for those with a sweet tooth.
Get the recipe here »
Lexi Kornblum is the blogger behind the popular healthy food blog, Lexi's Clean Kitchen. Lexi's Clean Kitchen specializes in healthy, clean­-eating recipes that are free of gluten, grains, and dairy!
Learn more about Lexi on her website »