What's your favorite way to spend date night with your future spouse? Is it a low key night with take out food? A romantic dinner? Tell us what your favorite date night looks like!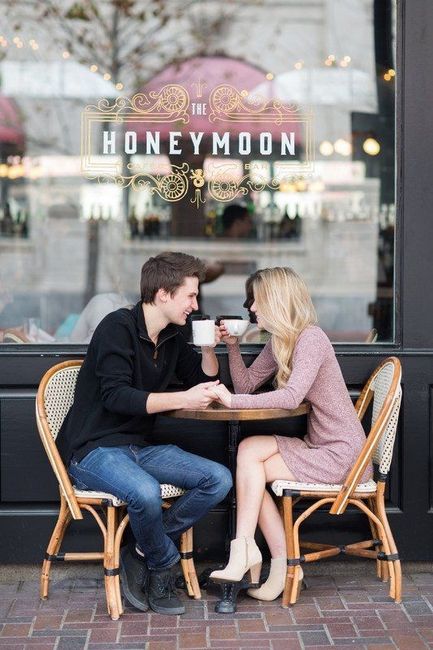 Photo by Brett Denfeld Photography in VA
Next Question: Who is the romantic one in the relationship?
Back to the Beginning: All you need is love!