Whether it's a quick love note left on the foggy bathroom mirror or planning really thoughtful dates, sometimes one person in the relationship can be a little more lovey-dovey than the other. Who is the romantic one in your relationship? Is it you or your fiancé(e)?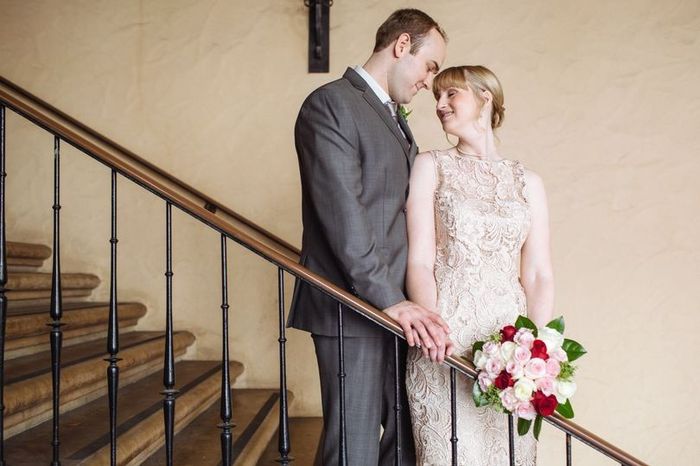 Photo from Gaslamp Floral in San Diego, California
Next Question: How do you feel about PDA?
Back to the Beginning: All You Need Is Love