Sometimes the planning stress is just too much! Have you ever thought about ditching the big guest list and saying, "Nope, we're going to Vegas"?
True or false? I've thought about eloping!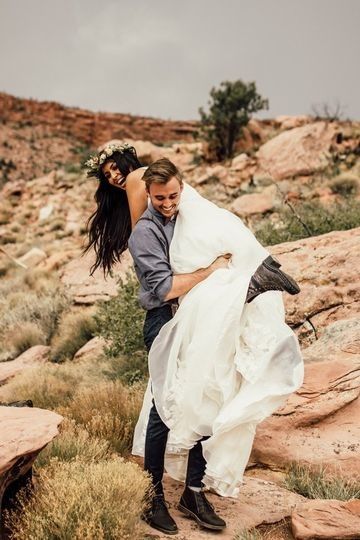 Photo from Terra Ong Photography in Utah
Next Question: I'm more excited for the honeymoon than the wedding!
Back to the Beginning: True or False?