With a host of family members residing in the Big Apple and throughout the entire state, my personal connection to New York is really special to me! I still rave with excitement when I visit!
Whether you're enjoying the beautiful scenery upstate, ferrying on the massive waterways alongside the Hudson Valley, or running down a taxi in Manhattan, New York is a melting pot of cultures, activities, and liveliness! From the richness of the Empire State building and Statue of Liberty, the historic roots will continuously wow you! I am thrilled with eager to know more about anyone getting married in New York, so WHERE ARE ALL MY NEW YORK COUPLES?
Tell me where and when you're getting married!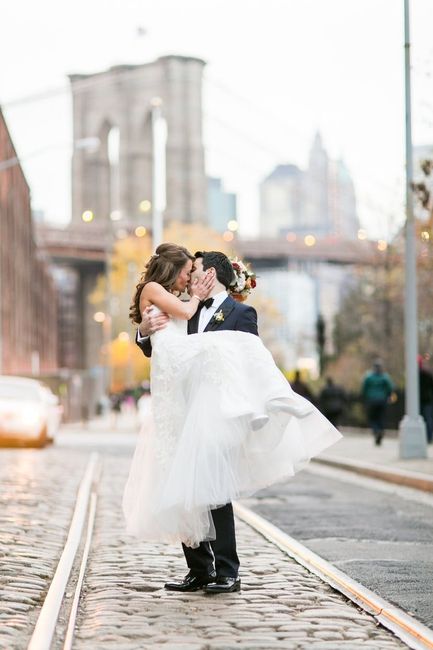 If you're still looking for a venue in NYC, check out our venue round-ups here: 14 Small Wedding Venues in NYC , NYC Restaurant Wedding Venues, and 10 Outdoor Wedding Venues in New York City.